JERRY CRAFT is an author and illustrator who has worked on numerous picture books, graphic novels, and middle grade novels. His newest book, New Kid, is a middle grade graphic novel that has earned four starred reviews, including one from Booklist Magazine that called it "Possibly one of the most important graphic novels of the year." Kirkus Reviews called it "An engrossing, humorous, and vitally important graphic novel that should be required reading in every middle school in America."
Jerry's books have been Junior Library Guild selections, and he has won five African American Literary Awards. He is the creator of Mama's Boyz, an award-winning comic strip that was distributed by King Features Syndicate from 1995 – 2013. He is a co-founder and co-producer of the Schomburg's Annual Black Comic Book Festival which has drawn close to 50,000 fans since its inception in 2013. Jerry was born in Harlem and grew up in nearby Washington Heights. He is a graduate of The Fieldston School and received his B.F.A. from the School of Visual Arts.
Website: http://www.jerrycraft.net/
Books by Jerry Craft
New Kid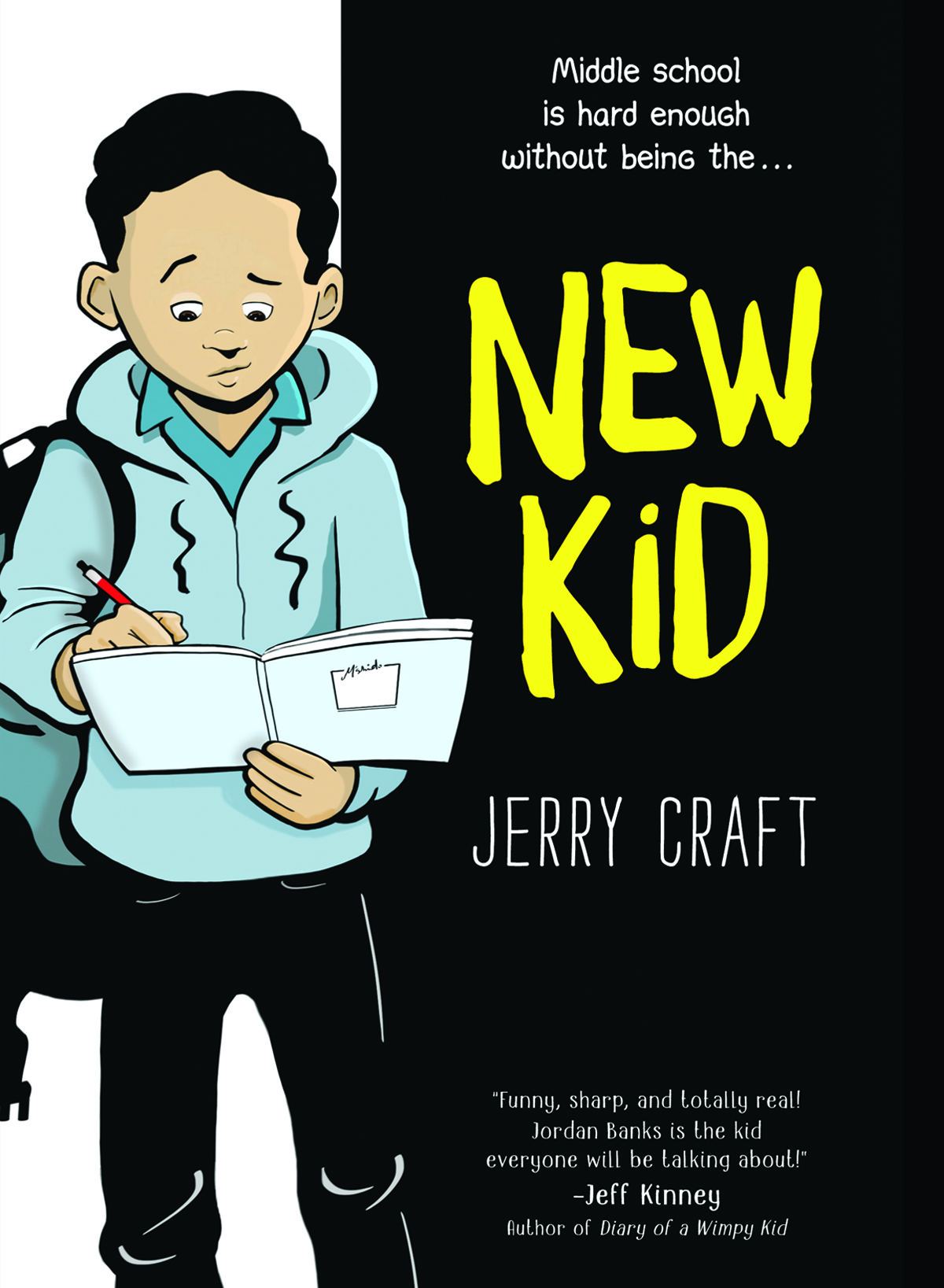 Written and Illustrated by Jerry Craft (HarperCollins 2019, Graphic Novel, Ages: 8 to 12)
Seventh grader Jordan Banks loves nothing more than drawing cartoons about his life. But instead of sending him to the art school of his dreams, his parents enroll him in a prestigious private school known for its academics, where Jordan is one of the few kids of color in his entire grade.
As he makes the daily trip from his Washington Heights apartment to the upscale Riverdale Academy Day School, Jordan soon finds himself torn between two worlds—and not really fitting into either one. Can Jordan learn to navigate his new school culture while keeping his neighborhood friends and staying true to himself?
"Funny, sharp, and totally real! Jordan Banks is the Kid everyone will be talking about!" — Jeff Kinney Author of Diary of a Wimpy Kid
Reading Level:
Graphic Novel
Mama's Boyz: In Living Color!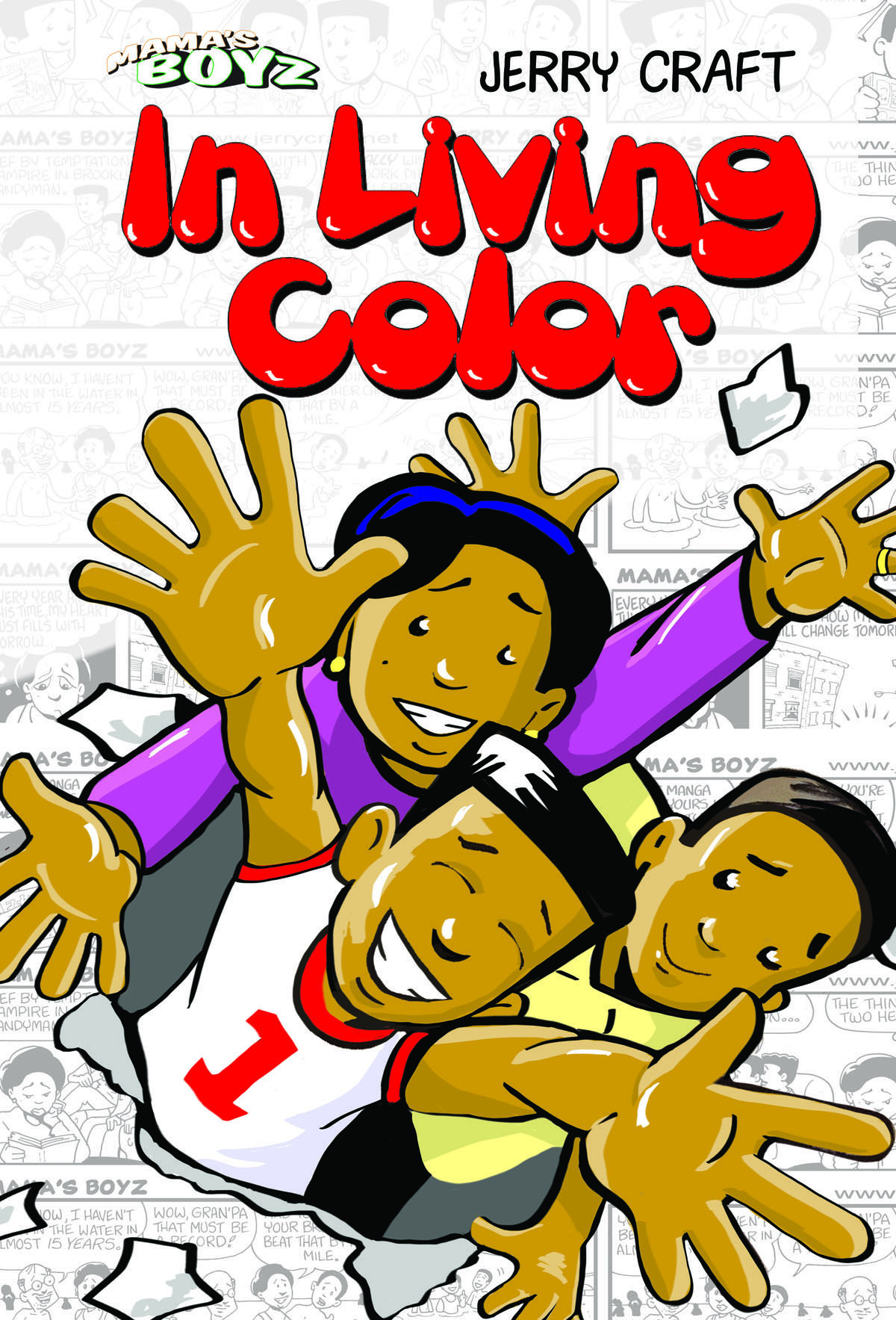 Written and Illustrated by Jerry Craft
(Mama's Boyz, Inc, Graphic Novel, Interest Level by Grade: 4-12)
Mom and the Boyz are back in their fourth book, but this time it's in their very first, full-color graphic novel! Follow the humorous struggles of a mom raising her two teenage sons. Based on the popular Mama's Boyz syndicated comic strip. Special features include a foreword by famed cartoonist Lynn Johnston; a special story on my life in comics; and a section on how to draw!
"LOVE this book!!!!! I was laughing out loud! SO many social issues for discussion and so much LOVE!!!" — Marla Conn Read-Ability
Reading Level:
Graphic Novel
The Offenders: Saving the World While Serving Detention!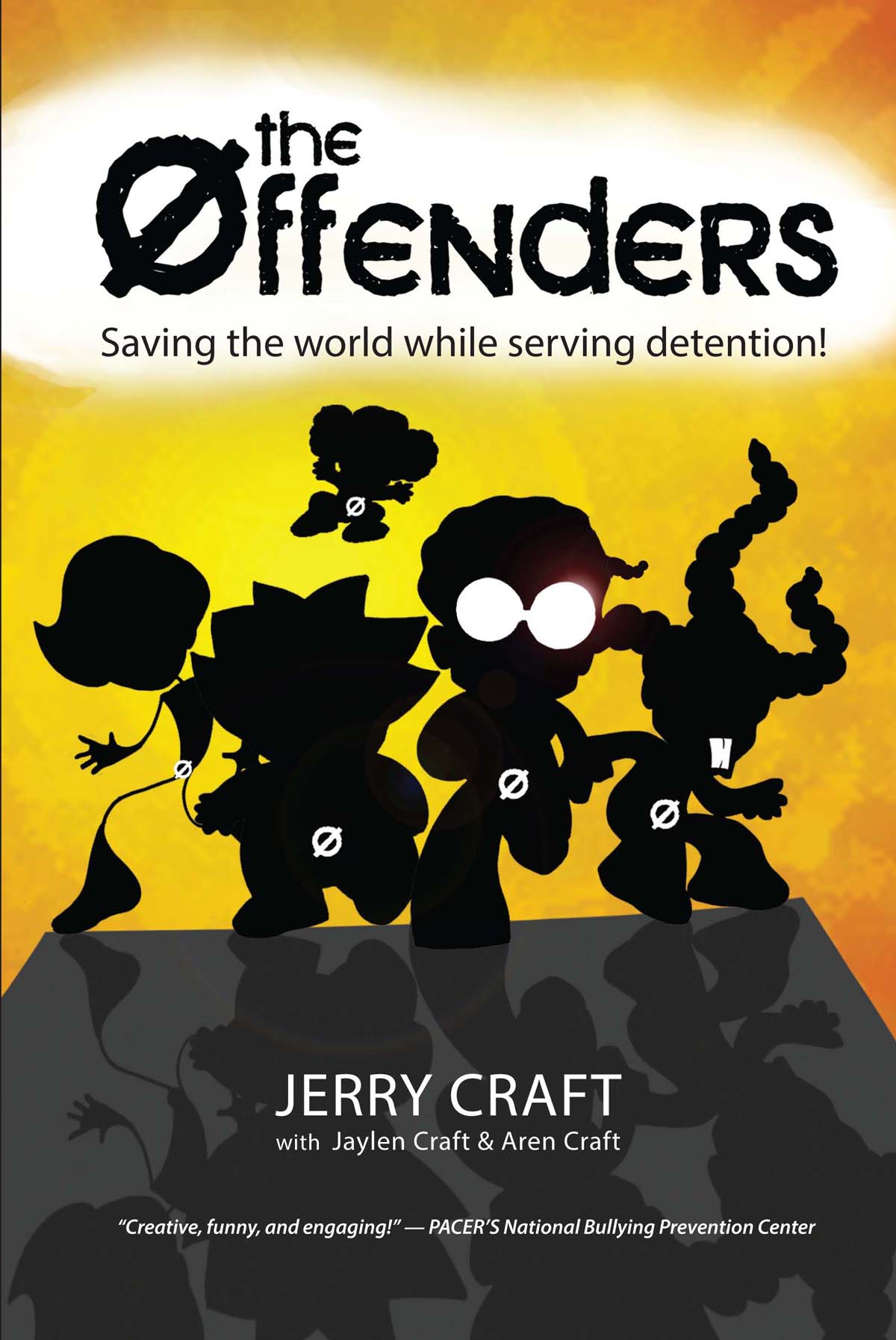 Written and Illustrated by Jerry Craft with Jaylen and Aren Craft
(Mama's Boyz, Inc,Graphic Novel, Interest Level by Grade: 4-12)
BULLIES BEWARE! A freak accident gives five middle school bullies super powers. But instead of being able to transform into cool super-beings, they are forced to take on the characteristics of the kids they bully. Sure their abilities may be at an all-time high, but do they really have what it takes to save their school when their self-esteem is at an all-time low?
"Creative, funny, and engaging – this book presents a unique look at the dynamics of bullying. With a diverse cast of characters, the book illustrates that bullying affects everyone – and that the students bullying can change their behavior and make their school a more positive place." — PACER.ORG
Reading Level:
Graphic Novel
The Zero Degree Zombie Zone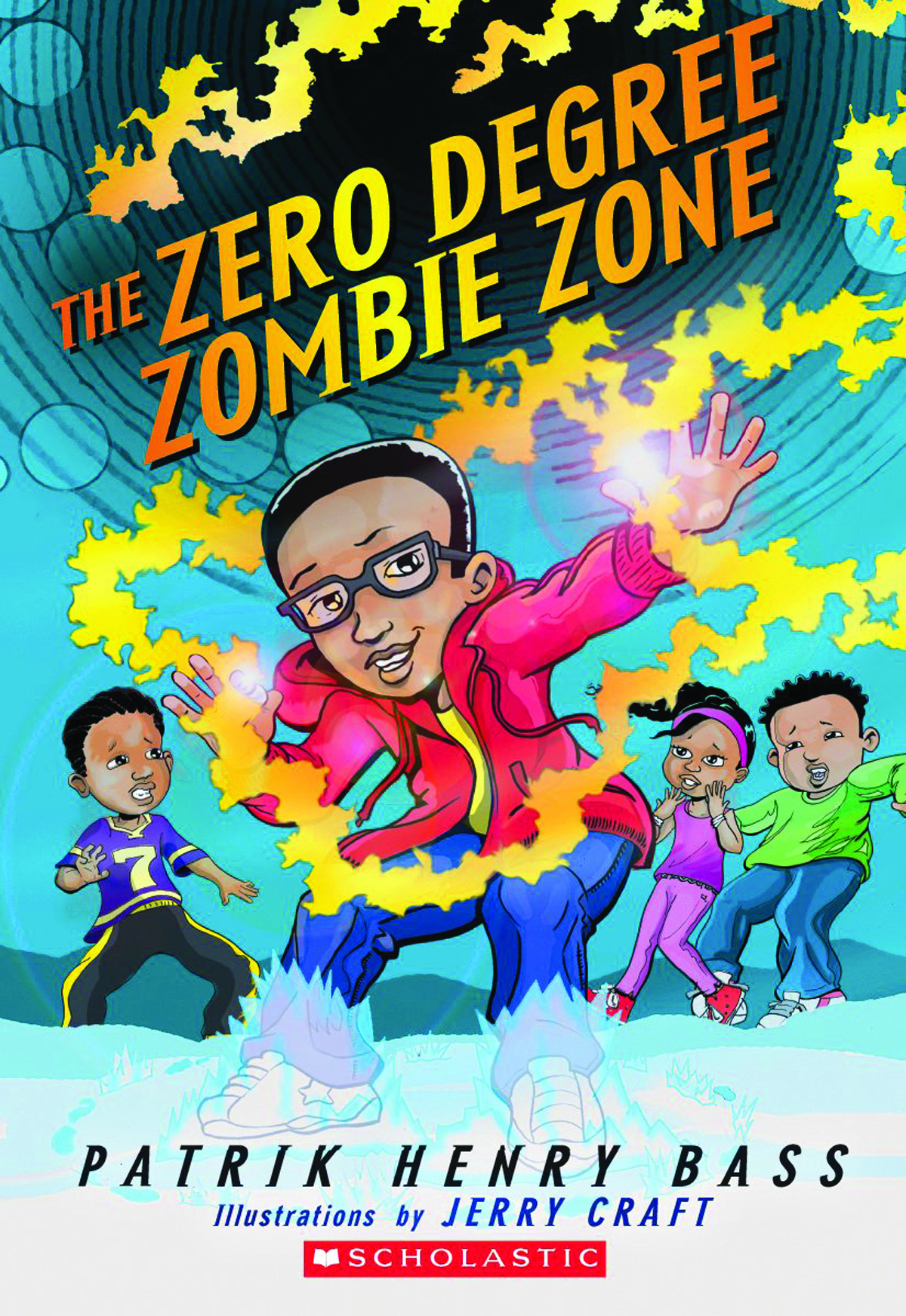 The Zero Degree Zombie Zone (Scholastic, Grades 3-5)
Written by Patrik Henry Bass and Illustrated by Jerry Craft
Shy fourth-grader Bakari Katari Johnson is having a bad day. He's always coming up against Tariq Thomas, the most popular kid in their class, and today is no different. On top of that, Bakari has found a strange ring that appears to have magical powers, and the zombies from the ring's fantastical other world want it back! Can Bakari and his best friend Wardell stave off the intruders' attempts, keep the ring safe, and stand up to Tariq and his pal Keisha, all before the school bell rings?
"The Zero Degree Zombie Zone" is a fun, quick-paced read that keeps readers engaged and laughing. — Terreece Clarke Common Sense Media
Reading Level:
Middle Grade