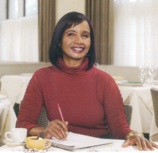 In the middle ages, Gutenberg invented the printing press not far from where the Frankfurt Book Fair opens every year to about 7,300 exhibitors from more than 100 countries, around 275,000 visitors, more than 3,700 events, 9,000 journalists and over 1,000 bloggers. In October, Irene Smalls was one of those exhibitors. Irene is a multi-publshed author and creater of Literacise.
Why the Frankfurt Book Fair
Think of a foreign country with 230 million children under the age of 16 most of who study English. That is China alone. The International book market is worth $108,000,000,000 and counting. For authors and illustrators interested in expanding their sales and market my advice is to Go Global! The first stop to expanding your book brand globally is The Frankfurt Book Fair located in Frankfurt, Germany. With so many countries represented, it is diversity at its best.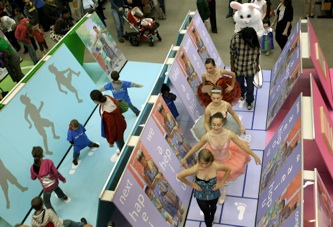 How US Authors and Illustrators Benefit
Frankfurt is the world's largest and oldest book fair. Frankfurt is a rights fair. Publishers go to Frankfurt largely to buy and sell international translation rights to their titles. For authors and illustrators this is lucrative. With international translations, you can sell your book potentially 120 times and receive royalties from all of your deals. This can be separate and apart from any from US publishing contracts.
Her Personal Stake
Seeing this huge book market opportunity, I had asked my publisher many times if my books were being presented for international rights sales. Repeatedly, my editors at a major publishing house, told me that there was no interest in my books globally. I decided to find out for myself. Indeed, in Frankfurt, I found the major American Publishers do not bring diverse books. An editor from a large trade publisher in the US when asked about the lack of diverse books represented, responded in very huffy tones. "We never bring those books to Frankfurt." When asked why, the editor said, "All they ever write about is slavery, civil rights or struggling. Nobody is interested in reading about that." It is ironic at the most diverse book fair in the world American publishers showcase their lack of diversity.
2GoGlobalMarketing
In 2014, I formed 2GoGlobalMarketing. Its motto is "Take Your Message to the World." With the assistance of two book professionals, publicity guru Ayanna Najuma and Art Director/illustrator Cathy Ann Johnson we showcased 35 books in our booth for five days. It was a whirlwind experience. We met thousands of people from all over the world. Ten countries expressed interest in our titles: Saudi Arabia, Brazil, South Africa, Italy, UK, Taiwan, Poland, Nigeria, Finland, and Sweden. I am in talks with a UK educational publisher about creating a UK school version of one of my books. I am also in talks with another publisher about creating songs based on my books. My work is not finished. I will follow up with two contacts. For the authors and illustrators we represented one author/illustrator had three publishers interested in her title, another author had a publisher interested in expanding her book and her creating a teacher's editions for his Arabian country. Cathy Ann Johnson found a business partner in Italy. She is preparing the European launch of her Soul Amazing children's books starting in Italy.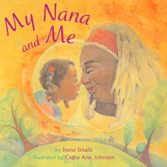 The Take Away
There were lessons learned. Frankfurt is an appointment driven fair. Frankfurt is different from others book fairs where buyers browse through booths. At those fairs, it is important to have a booth to display titles. A booth is not essential in Frankfurt. What is essential is having appointments. The first three days of the Frankfurt Book Fair is to the trade only. The last two days are open to the public. Frankfurt Book Fair appointments are set up starting in August for the October fair with the book scouts, agents and book buyers from all over the world.
African-American authors and illustrators are not taking advantage of the Frankfurt Book Fair opportunity. In 2014, I was the first African-American female to ever exhibit in the 66 years of the Frankfurt Book Fair. Go Global. The world is diverse whether American publishers like it or not. The diversity that is embraced is high quality story telling with fully rounded characters. Most countries of the world are not interested in American history. These countries are interested in their own history and their own historical figures that tell a universal story. Authors must tell a great story of love, hate, and passion filled laughter and the world will want to read your words.
Who Qualifies
You need to have foreign translations rights to your book at a minimum. But, it is best in negotiating your original contract to retain as many rights as possible such as audio rights, video rights, etc. Also, try to limit the time a publisher has control of those rights. For an example, I had no idea when I went to Frankfurt that I would meet a publisher who was interested in creating songs of my books. Since I control the audio rights, it was not a problem. In addition, if a publisher has not sold any of your rights within a few years it is highly unlikely they will ever sell those rights. By limiting the time a publisher controls your rights once those rights revert back you can sell them yourself.
Ir
What Happens Next
Our first time at the fair we do initial follow-up with the publishers expressing interest in one of the books we showcased. After that, it is up to the author to follow-up and seal the deal.
Not an Easy Sell
It is difficult to make appointments. Most are long standing relationships. Rights buyers set appointments with familiar people and companies. However, in the course of meeting people and chatting, 2GoGlobalMarketing was able to make appointments during the fair. I do not recommend this approach. It worked but we were not able to meet with the top buyers whose calendars were completely booked. The appointments are set up in 30-minute increments. If you miss your appointment, you have to wait until next year.
Lesson Learned
I do plan to return next year. We will start recruiting authors in March. I will not get a booth. This time I will focus just on getting appointments with key people.
Knowing Irene, her appointment book will be filled. She constantly pushes and champions other authors and illustrators. If you want your book represented in 2015, contact 2GoGlobal Marketing. Her schedule will fill fast.
Keep up with Irene on Facebook , follow her on Twitter @ismalls107, and email: info@2GoGlobalMarketing.com.
Posted by Gwendolyn Hooks