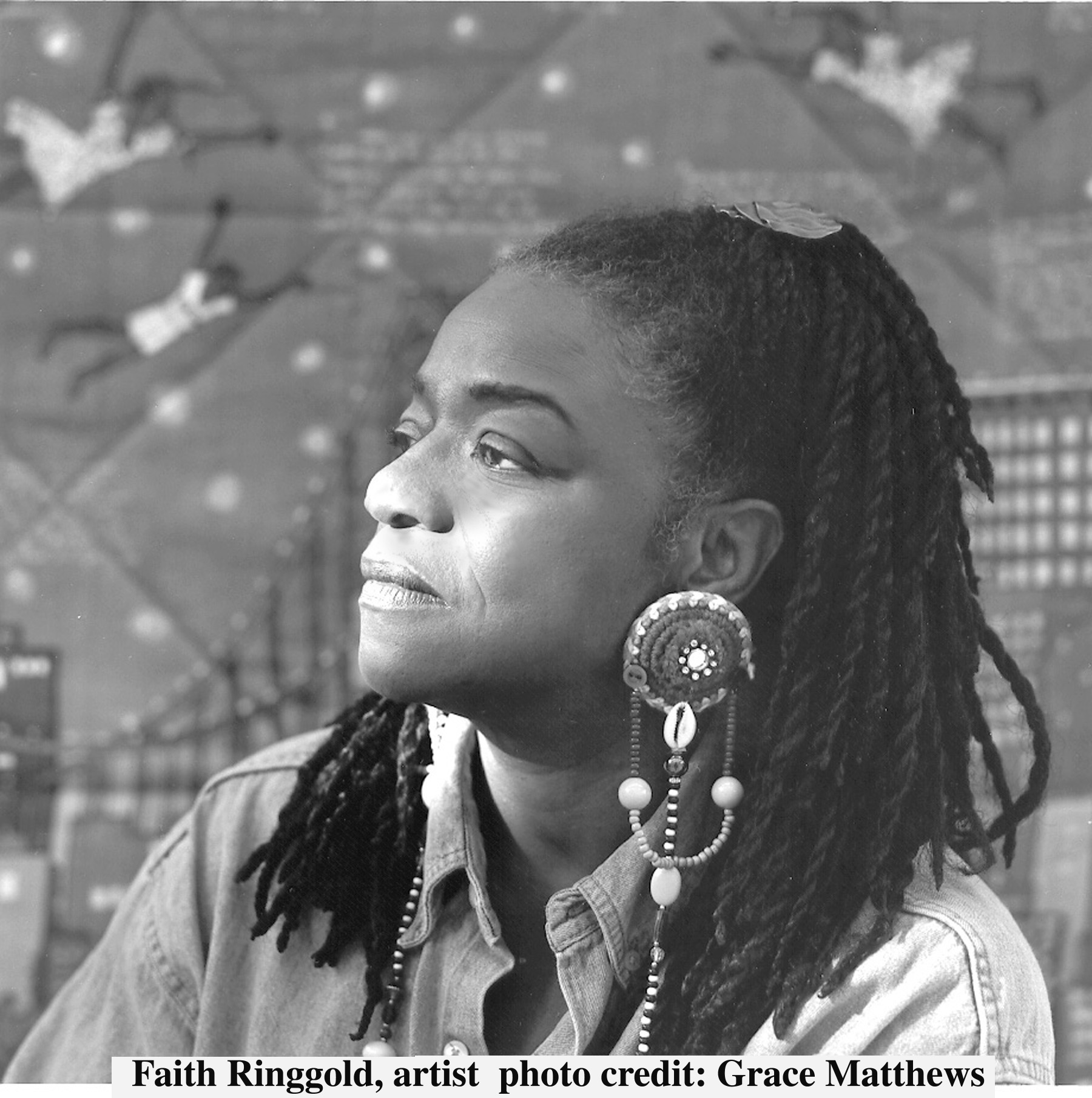 I seem to keep running into Faith Ringgold. Not literally. I have never driven a car in New York. Her books seem to find their way into my hands and I saw one of her quilts in all its glory. Then I stumbled onto a fascinating article written by her daughter.
I attended the American Library Association (ALA) conference in 2016. One of the best parts of conferences like that is the exhibit hall. You can spend days wandering up and down the aisles browsing through the new books, meeting authors and illustrators and collecting autographs. I'm not sure if Faith was there, in any case I never met her in person. I only know her through her work.
As I waited to meet up with a fellow author, I saw the Banned Book Booth. Curious, I stopped to see why people were in a line. Ahh. They volunteered to read a short section of a banned book. "Would you like to read? We're producing a video for YouTube." Okay. Sure.
I looked through the banned books and Tar Beach caught my eye. Banned? Why? I must have missed that conversation. I loved the book. I chose it to read. As soon as I got in line, doubts kicked in. What if I stumbled over the words? Did her last name have a long I or short I sound? What if my voice started cracking? Thankfully, after a minute or two, the director stopped each reader. I hoped she wouldn't get so mesmerized by my melodious voice, she would forget to stop me. None of the above happened. Here I am on YouTube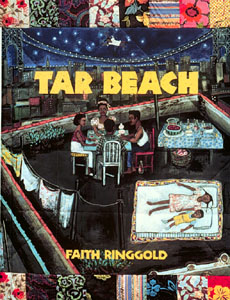 Later, I investigated its banned tag. Beer and fried chicken! I see. Sometimes we overthink things to the point of missing the point. I love the book. It's as beautiful today as it was when I first read it.
In October 2016, the Rogers Public Library in Rogers, Arkansas invited me to speak to all the third – fifth graders in the district. What eager readers! What inquisitive minds! I loved all four days.
My sister traveled with me and after my presentations we explored the area. I fell in love with the Crystal Bridges Museum of American Art. That's where I saw Faith's Maya's Quilt of Life, 1989. Oprah Winfrey commissioned it for Maya Angelou's 61st birthday. Isn't it wonderful we can all enjoy it now?
Then, as I browsed the Lit Hub Weekly newsletter, I clicked on Michele Faith Wallace's article about the two primes of her life.  It got me to thinking about the primes of my life. But what really caught my attention was a tidbit in her bio, "She is currently working on a collection of essays on her mother, the artist, Faith Ringgold, titled Faith Ringgold: My Mother, My Muse, My Mentor."
Faith, the author and illustrator and quilter is her mother! Maybe one day, I might run into Faith, not literarily. I'll settle for meeting her in person.
Posted by Gwendolyn Hooks