"It was my mother who gave me my voice. She did this, I know now, by clearing a space where my words could fall, grow, then find their way to others."
―
"The world is before you and you need not to take it or leave it as it was when you came."
-James Baldwin
Central to the Brown Bookshelf's work is the amplification of the voice and vision of Black creators and readers who often go unheard–or are willfully ignored. This next group of titles are a few reminders of the many ways that Black voices speak, sing, shout, and see the beauty and power, pleasures and pain of our world. We hope they will inspire readers to reflect on what they want to say about who they are and how they want to say it in today's turbulent times.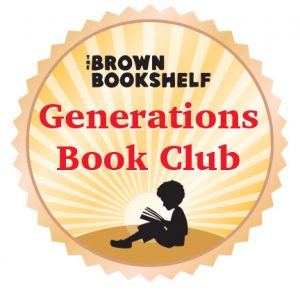 An act of freedom, resistance and love, reading reveals the power we hold inside. By centering the work of Black authors and illustrators, we're  showcasing books as ways to foster community and create momentum and change. Supporting children's literature by Black creators demonstrates that not only do Black books matter, they're in demand. We've partnered with Black-owned bookstore, Brain Lair Books, if you'd like to purchase any of the book club titles.
All book descriptions are from the publishers' web sites.
Picture Book: Someday is Now by Olugbemisola Rhuday-Perkovich, illustrated by Jade Johnson
"Not only does this book highlight an important civil rights activist, it can serve as an introduction to child activism as well as the movement itself. Valuable." — Kirkus Reviews starred review
"Relatable and meaningful … A top addition to nonfiction collections." — School Library Journal starred review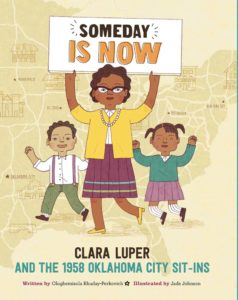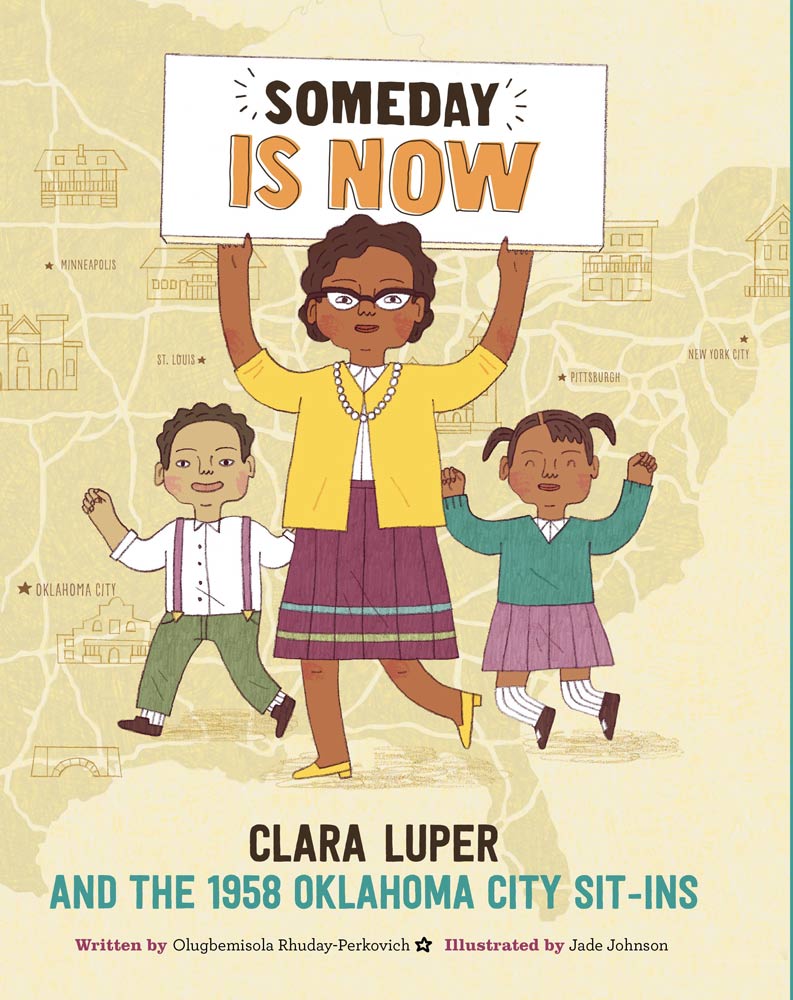 "More than a year before the Greensboro sit-ins, a teacher named Clara Luper led a group of young people to protest the segregated Katz drugstore by sitting at its lunch counter. With simple, elegant art, Someday Is Now tells the inspirational story of this unsung hero of the Civil Rights movement.
Someday Is Now challenges young people to ask how they will stand up against something they know is wrong. Kids are inspired to follow the lessons of bravery taught by civil rights pioneers like Clara Luper. Includes additional information on Clara Luper's extraordinary life, her lessons of nonviolent resistance, and a glossary of key civil rights people and terms."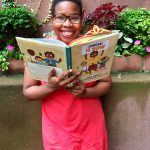 Read an interview with the author in The Oklahoman.
Middle Grade:  We Rise, We Resist, We Raise Our Voices edited by Wade & Cheryl Hudson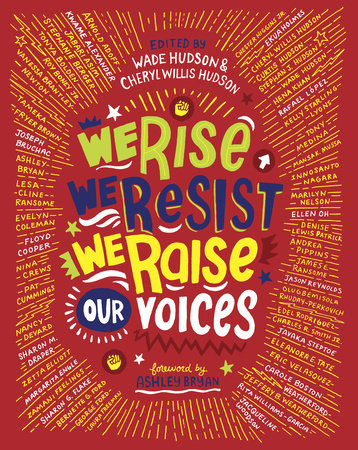 "A love song from children's literature's brightest stars to America's Indigenous children and children of color, encouraging them to be brave and kind."—Kirkus Reviews, starred review
"Wade and Cheryl Willis Hudson, founders of Just Us Books, offer this empowering anthology to counter today's often-unsettling political climate for children of varying ethnicities, faiths, identities, and abilities"—Publishers Weekly, starred review
"Addressing complex topics with sensitivity and candor, this a necessary purchase for all libraries serving children."—School Library Journal, starred review
"What do we tell our children when the world seems bleak, and prejudice and racism run rampant? With 96 lavishly designed pages of original art and prose, fifty diverse creators lend voice to young activists….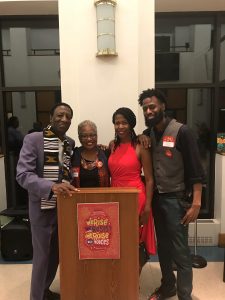 Featuring poems, letters, personal essays, art, and other works from such industry leaders as Jacqueline Woodson (Brown Girl Dreaming), Jason Reynolds (All American Boys), Kwame Alexander (The Crossover), Andrea Pippins (I Love My Hair), Sharon Draper (Out of My Mind), Rita Williams-Garcia (One Crazy Summer), Ellen Oh (cofounder of We Need Diverse Books), and artists Ekua Holmes, Rafael Lopez, James Ransome, Javaka Steptoe, and more, this anthology empowers the nation's youth to listen, learn, and build a better tomorrow."
Visit with editors Cheryl and Wade Hudson as they discuss the inspiration for this groundbreaking collection.
"Writing with the artfulness and insights of African American teen-lit pioneers Rita Williams-Garcia, Angela Johnson, and Jacqueline Woodson, Watson shows Maya exploring concerns rarely made this accessible . . . essential for all collections." –  starred review, Booklist
"Watson paints a thoughtful, powerful picture of the complications of contemporary African American experience, especially when it rubs up against the hipster middle class. . . . Without ever losing focus on the story of a group of likable teens working through changes during their senior year, Watson effectively manages character and situation to create a genuinely interrogative, genuinely multi-voiced perspective that reflects efforts to negotiate personal identity and desires amid unresolved problems of systemic racial injustice." –  starred review, BCCB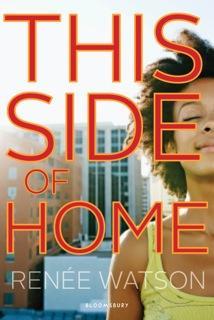 "From New York Times bestselling, Newbery Honor and Coretta Scott King Author Award-winning author Renée Watson comes a captivating and poignant coming-of-age…novel about sisters, friends, and what it means to embrace change.
Maya Younger and her identical twin sister, Nikki, have always agreed on the important things. Friends. Boys. School. They even plan to attend the same historically African American college.
But nothing can always remain the same.
As their Portland neighborhood goes from rough-and-tumble to up-and-coming, Maya feels her connection to Nikki and their community slipping away. Nikki spends more time at trendy coffee shops than backyard barbecues, and their new high school principal is more committed to erasing the neighborhood's "ghetto" reputation than honoring its history. Home doesn't feel like home anymore. As Maya struggles to hold on to her Black heritage, she begins to wonder with whom–or where–she belongs. Does growing up have to mean growing apart?"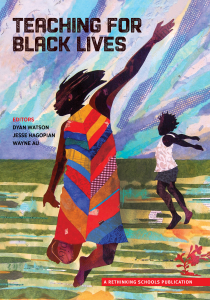 As a companion, check out Watson's article, excerpted from Teaching for Black Lives, on "bearing witness through poetry."
Adult
: 
Ida: A Sword Among Lions: Ida B. Wells and the Campaign Against Lynching
by Paula Giddings.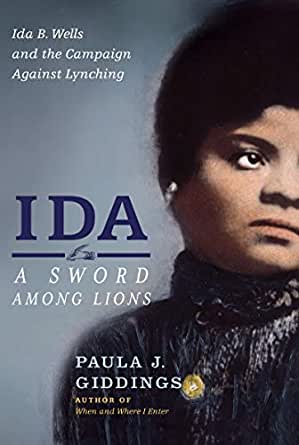 "A sweeping and timely biographical narrative about Ida B. Wells…a paragon of American history."-Ebony
"History at its best—clear, intelligent, moving. Paula Giddings has written a book as priceless as its subject."-Toni Morrison
"Ida B. Wells was an inspired journalist, an uncompromising civil libertarian, and a woman far ahead of her patriarchal times—a 'difficult' woman. Paula Giddings's monumental achievement restores this extraordinary contrarian to her place as one of the grand pace-setters of American social justice and female empowerment." -David Levering Lewis, Pulitzer Prize-Winning biographer of W.E.B. DuBois
"From a thinker who Maya Angelou has praised for shining "a brilliant light on the lives of women left in the shadow of history," comes the definitive biography of Ida B. Wells—crusading journalist and pioneer in the fight for women's suffrage and against segregation and lynchings, Ida B. Wells was born into slavery and raised in the Victorian age yet emerged—through her fierce political battles and progressive thinking—as the first "modern" black women in the nation's history.
Wells began her activist career when she tried to segregate a first-class railway car in Memphis. After being thrown bodily off the car, she wrote about the incident for Black Baptist newspapers, thus beginning her career as a journalist. But her most abiding fight would be the one against lynching, a crime in which she saw all the themes she held most dear coalesce: sexuality, race, and the law."