Generations Book Club continues in October with an eye toward the coming election. We felt it was a good time to focus on all the ways a person can be a good citizen, including understanding the candidates, following social causes, understanding our history, and participating in the things we believe in. With that in mind we have several choices for every age group.
If you'd like to purchase copies of any of our picks, Brain Lair Books, a Black-owned bookstore which is our official Generations bookseller, stocks our selections. Click on the covers below.
Our mission for Generations is to raise awareness of Black children's book creators, nurture literacy skills, foster community and show that Black books are in demand. You can help us do that by spreading the word, posting reviews of our featured books and reading.
We know families have different financial resources. You don't have to buy books to participate. Remember to use your local library. Though many remain closed, some have e-books that can be read from home. We're also committed to sharing as many free resources as we can.
A new list will be up on November 15th. And as always, thank you for your support!
PICTURE BOOK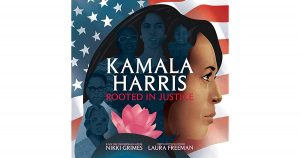 "This important biography of California Senator Kamala Harries comes at an opportune moment, when the 100th anniversary of the Nineteenth Amendment intersects with the Black Lives Matter Movement." Booklist
"Penned by wordsmith Grimes and vividly illustrated by Freeman, this is an age-appropriate depiction of a notable figure in American politics. A worthy addition to children's biography collections." School Library Journal
Learn more about Nikki Grimes: https://www.nikkigrimes.com
Learn more about Laura Freeman: https://lfreemanart.com/
MIDDLE GRADE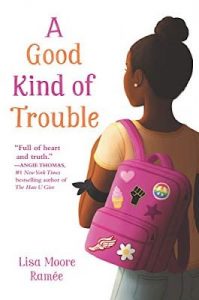 "Reminiscent in writing style to works by Lauren Myracle and Jason Reynolds, this novel starts by showing Shayla having typical middle school problems, then switches to the very specific problems she faces as a young black girl in America…Highly recommended." School Library Journal (starred review)
"Ramee effectively portrays the importance of the Black Lives Matter movement and the difficulty of navigating complex social situations while conveying universal middle school questions about friendship, first crushes, and identity. Shay's journey is an authentic and engaging political and personal awakening." Publishers Weekly (starred review)
Learn more about Lisa Moore Ramee: https://www.lisamooreramee.com/
YOUNG ADULT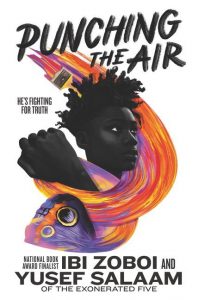 "This book will be Walter Dean Myers's Monster for a new generation of teens. An important, powerful, and beautiful novel that should be an essential purchase for any library that serves teens." School Library Journal (starred review)
"Awardworthy. Soul-stirring. A must-read."  Kirkus Reviews (starred review)
"Prescient and sobering, Zoboi's book is a vital story for young readers in a tumultuous time." Booklist (starred review)
"Zoboi and Salaam together craft a powerful indictment of institutional racism and mass incarceration through the imagined experience of Amal, a Black, Muslim 16-year-old facing imprisonment." Publishers Weekly (starred review)
"The sympathetic, nuanced portrayal of this young man will have readers holding out hope until the novel's end." Horn Book (starred review)
Learn more about Ibi Zoboi: http://ibizoboi.net/
Learn more about Dr. Yusef Salaam: https://www.unilad.co.uk/featured/exonerated-fives-yusef-salaam-on-surviving-prison-black-lives-matter-and-the-need-for-real-history/
ADULT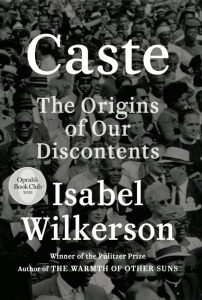 Learn more about Isabel Wilkerson: https://www.isabelwilkerson.com/
Isabel Wilkerson in conversation presented by the New York Public Library: https://www.youtube.com/watch?v=FxpouTYfJKY&feature=emb_logo
Wilkerson on NPR: https://www.npr.org/2020/08/04/898574852/its-more-than-racism-isabel-wilkerson-explains-america-s-caste-system