For December, the Generations Book Club is all about Celebrations. Please support our Generations partner, Brain Lair Books with your purchases; link included on the titles below.
Even in the midst of incredible challenges, there is always space for Black joy. Kleaver Cruz, creator of The Black Joy Project, reminds us that joy is a form of resistance, and "a consequence of community."  We here at The Brown Bookshelf are grateful for this community, for being able to salute the incredibly rich and diverse world of Black children's literature with you. Thank you for being a part of our celebration.
"Every page feels like an urgent step toward learning the lessons of our past as they are terribly necessary today."
— Ashley C. Ford on Lifting As We Climb
There was much celebrating around the world with the election of the first Black woman, Kamala Harris, to the office of Vice-President in the United States. Longlisted for the National Book Award, and one of School Library Journal's Best Books of 2020, LIFTING AS WE CLIMB by Evette Dionne offers an essential history of Black women's challenges, triumphs, and perseverance in politics and beyond.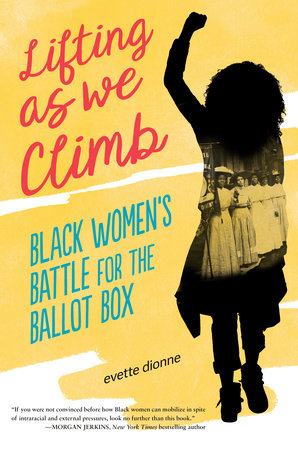 In a starred review, Kirkus writes: "Dionne provides a detailed and comprehensive look at the overlooked roles African American women played in the efforts to end slavery and then to secure the right to vote for women, arguing that Black women worked consistently for their communities in all areas. A lively and critical addition as the United States commemorates the centennial of women's suffrage."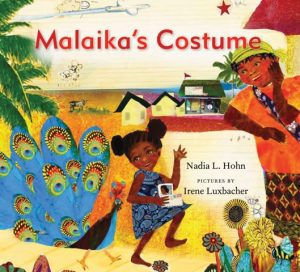 I look forward to the West Indian Day Parade in Brooklyn, NY every year; of course, this year's parade was cancelled due to COVID-19, but MALAIKA'S COSTUME, about a little girl's determination to participate in Carnival, by Nadia Hohn is an opportunity for year-round joy. This "wholly earned celebration" (Kirkus) is "a realistic portrait of the consequences of global immigration and economics. But it's also the story of how much little girls love their moms. Beautiful." (The Globe & Mail). (Hohn followed up with MALAIKA'S WINTER CARNIVAL and the 2021 release, MALAIKA'S SURPRISE.)

Celebrating anything in my home always involves food, and there's a particular joy that comes from preparing it with and for family, as part of a tradition, as a way to forge bonds, to teach and learn things about each other that might transform points of view. I collect cookbooks, and one of the classics on my shelves is THE BLACK FAMILY REUNION COOKBOOK, from the National Council of Negro Women (NCNW).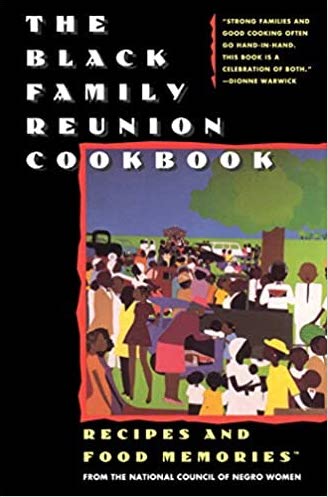 Dedicated to educator, Bethune-Cookman College founder, activist, Presidential advisor and founder of the NCNW Mary McLeod Bethune, this is more than just a collection of recipes, it's a celebration of Black culture and community. "The sharing of good food among loved ones and good friends not only gives us sustenance but also strength to meet life's challenges…" wrote NCNW's legendary President Dorothy L. Height, in the introduction. "A good meal creates a special friendship that can break down barriers."
Wishing you a season of celebration with great books and good food….
…and great music! I could do a whole other music post, but will just leave you with some holiday melodies, from frequent collaborators and great friends Langston Hughes and composer Margaret Bonds (I want to write about this one day!). It's the lovely The Ballad of the Brown King. Bonds infuses a cantata with jazz, Calypso, blues, and gospel themes, and Hughes wrote the text to accompany it. (Hughes' poem Carol of the Brown King is also a picture book, illustrated by Ashley Bryan.)