Welcome back to Generations Book Club! Our new list celebrates belonging. From the storytelling of Big Papa and the Time Machine by Daniel Bernstrom to the journey of discovery in the Laura Line by our own Crystal Allen to the classic, Kindred by Octavia Butler and the outstanding guide, Parent Like It Matters: How to Raise Joyful, Change-Making Girls by Janice Johnson Dias, Ph.D.,  there's something for everyone in the family.
If you'd like to purchase copies of any of our picks, click on the covers below.
Our mission for Generations is to raise awareness of Black children's book creators, nurture literacy skills, foster community and show that Black books are in demand. You can help us do that by spreading the word, posting reviews of our featured books and reading.
A new list will be up on May 15th. Please help us celebrate books by Black authors and illustrators and spread the word. We appreciate your support.
PICTURE BOOK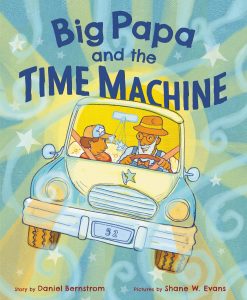 Praise:
"Big Papa takes his grandchild back in time to see what bravery looks like in this tender story by Bernstrom (Gator, Gator, Gator!) . . . Wide angles give the spreads visual power, while soft pastels convey the journey's otherworldly atmosphere and the stories' intimacy."
– Publishers Weekly, starred review
"A unique perspective in a beautifully executed book about starting school. A must-purchase. Bernstrom's latest book digs deep, with a story about a child facing fears by discovering a grandfather's difficult past . . . In the first-person narrative, written largely in dialogue that features African American Vernacular English, the child poses questions, and the knowing grandparent responds with sage, though not preachy, one-liners. Evans's signature style animates the story in a joyous way that uplifts the text."
– School Library Journal, starred review
Resources:
Publishers Weekly Q&A with Daniel Bernstrom
MIDDLE GRADE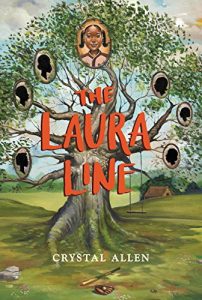 Praise:
"…the protagonist's emotional transformation will resonate with readers. Generational bonds, notably the growth of the relationship between Laura and her grandmother, are beautifully depicted. With its humor and deep reverence for history, Allen's novel is an engaging treatment of the oft-told tale of looking within for beauty and strength."
  – School Library Journal
"Laura's sassy voice and her willingness to bend instead of break will appeal to readers, and perhaps show them a different way of dealing."
   – Booklist
"Laura Dyson's sweet, sassy voice draws you into this delightful story of self-discovery and acceptance, unwavering friendship and the deep roots of one amazing family."
 – Donna Gephart, author of OLIVIA BEAN, TRIVIA QUEEN
Resources:
Classroom Connections Interview: The Laura Line by Crystal Allen
UPPER YOUNG ADULT / ADULT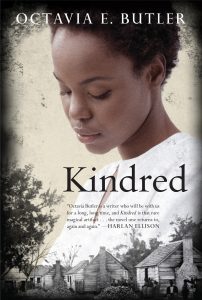 Praise:
"Truly terrifying . . . A book you'll find hard to put down."
– Essence
"Butler's literary craftsmanship is superb."
– Washington Post Book World
"One of the most original, thought-provoking works examining race and identity."
– Lynell George, Los Angeles Times
Resources:
Interview with Octavia Butler by Joshunda Sanders
NPR – Octavia Butler: Writing Herself Into the Story
ADULT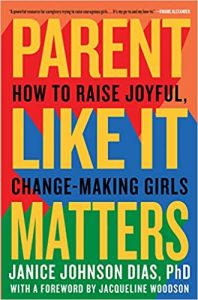 Praise:
"To matter is a universal human need, and both parent and child benefit from the process and the outcome of raising girls who are critical thinkers and change-makers. . . . This recommended title has insights and practical tips for raising change-making girls."
—Library Journal, starred review
"Johnson Dias's forthright advice successfully calls upon parents to join their girls in creating the changes they wish to see. Her wide-ranging guidance shouldn't be missed."
—Publishers Weekly
"This book is an eloquent testimony from a caring mother and a practical parenting guide from an acclaimed sociologist, with advice on everything from introducing your tween to social media to helping her lift her voice for change in this world."
—Kwame Alexander, New York Times bestselling author of Light for the World to See 
Resources:
Today Show Interview: Tips for Raising Resilient and Optimistic Girls
Austin 360 Feature: Build Your Joy and Energy, New Book 'Parent Like it Matters' Advises