Today, the Brown Bookshelf is thrilled to celebrate the release of Desiree Cooper's NOTHING SPECIAL, her picture book debut! "Nothing Special is…about a Detroit boy named Jax, who travels to Virginia to spend time with his grandparents. He thinks he's going to do all the city things he loves, but his PopPop has other ideas," she writes.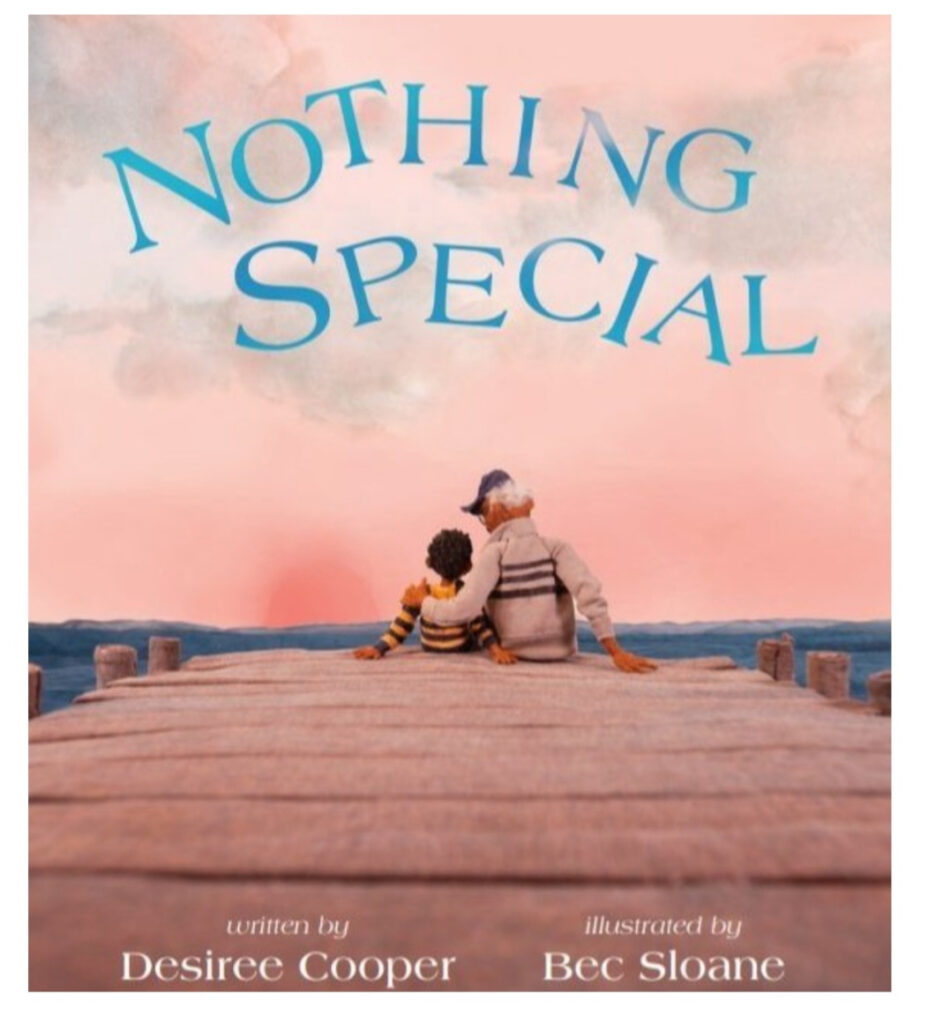 "An evocative picture book celebrating simple pleasures and family ties." — Booklist, starred review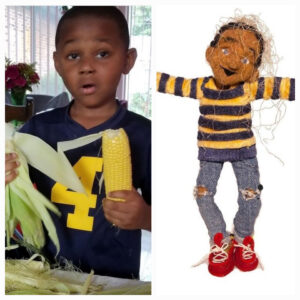 In this post, she shares the poignant stories of the development of Nothing Special, and the real people who inspired it: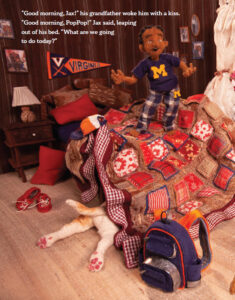 In NOTHING SPECIAL:  "Jax discovers the meaning of 'down home' fun. Every element in the illustrations is handmade by fabrication artist Bec Sloane, giving the book a 3-D view. From the clouds, to the mischievous dog, to the toes dangling in the water, Sloane's art is breathtaking. There are wonderful visual elements—the pair going crabbing, making a kite by hand, shucking corn—that lend themselves to classroom lessons about local environments, fishing/farming, low-tech play, and art. It also offers a springboard for conversations around language, story comprehension, and emotion identification.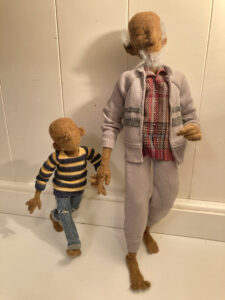 But adults will see through the happy buddy story into its poignant undercurrent. Over the course of the pandemic, we have all learned to make-do with less, and rediscover simple pleasures. While some of us were separated from our elders for fear of infection or by the hand of death, others discovered the necessity of intergenerational living.
None of this was on my mind when I started writing Nothing Special in 2018. Before the lockdown, my grandson Jax had formed a hilarious bond with his great-grandfather. The two teased and bickered, played and tussled. When the pandemic hit, neither could understand why they could no longer see each other. For months, my dad stood in the window and watched Jax come to the front lawn to say "hi." My dad died in October 2020 after a fall. If I'd known we had so little time left, I wonder if I would have kept them apart those last months.

So, the book took on a deeper meaning for me as I thought about my dad's life and the obstacles he overcame. The backstory of segregation and migration will also provide teachers with fodder for lessons about extended family, family origins, and family traditions.
Willie Cooper, Sr., was born in 1934, during the Great Depression. He was the baby of 13, and his family lived in an abandoned church in the Virginia woods. When he was six, they moved to the "big city," Waverly, Virginia, population 1,300. And that's when he met my mom. The two knew each other their entire lives.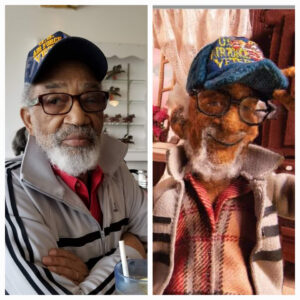 When he was growing up, home wasn't the best place for my dad. Waverly was a town mired in racism and segregation. He often told stories about the cruelty he experienced. He believed that education was his way out of rural life, and out of the chains of bigotry. He made it to North Carolina A & T on a football scholarship. When he was cut from the team, he enlisted in the United States Air Force so that he could continue his education.
The year was 1954, only six years after President Harry S. Truman ordered the desegregation of the Armed Services. Much is made of the Great Migration when African Americans left the South and flocked North. But much less is said about the waves of African Americans, mostly men, who enlisted in the military in their search for equality and opportunity.  
Their generation knew the unspeakable horrors of apartheid at home, and to find better opportunities, they became part of the Great Migration (1917–1970). They traveled North, and later West or enlisted in the military. I was my parents' firstborn, on the island of Kyushu in Southern Japan in the 1960s. Imagine, two young people in their 20s, raised in the Jim Crow South, moving across the world and starting a family in Japan!
But they were always clear. They were leaving behind white supremacy, bigotry, and terrorism. They were not leaving behind their family, their culture, or, if they could help it, their land.
My dad spent 20 years in the military. When he retired, he moved to Tidewater Virginia, about 50 miles from the place he was born and raised. Every summer, he and his 12 siblings had a reunion in Waverly, to ensure they never forgot where they started and who they were. That reunion, which has been held for more than 45 years, has grown to include more than 100 attendees, and is held all over the East Coast – and even as far as Detroit and New Orleans. It has even survived Covid.  
This is a common story among Black families in cities like Chicago, Detroit (where I spent 30 years raising a family), and Cleveland. There are generations of us who laugh and call our Northern cities "Up South." We still ask, "Where are your folks from?" meaning, where in the South did you originate. We still eat what we ate when we lived in Georgia, Mississippi, Alabama. And once a year –if we can—we still go "home."
This is the core of Black nostalgia. It's not roosters cock-a-doodle-doo-doing, or waving fields of grain, or flags, or heartland farms. Black nostalgia is about the homeplace, going South to reunite with the kin we left behind, to gorge on soul food and BBQs, Sunday homecomings and church picnics. At its heart, Nothing Special is a tribute to the pilgrimage South that Black families make to remain connected to our kin and our history. For us, that is something very special.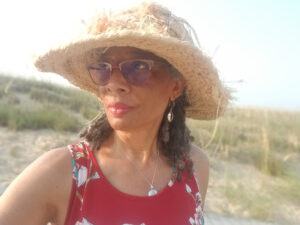 Desiree Cooper is a 2015 Kresge Artist Fellow, former attorney, and Pulitzer Prize-nominated journalist who writes extensively about racial and gender equality. Her debut collection of flash fiction, Know the Mother, won numerous awards, including 2017 Next Generation Indie Book Award. Cooper's fiction, poetry and essays have appeared in The Best Small Fictions 2018, Callaloo, Michigan Quarterly Review, The Rumpus, and River Teeth, among other publications. Her essay, "We Have Lost Too Many Wigs," was listed as a notable essay in The Best American Essays 2019. Her first children's book, Nothing Special, received a starred review from Booklist. After spending her 30-year career in Detroit, she now lives in the Virginia Beach area where she cares for her mother and three grandchildren.