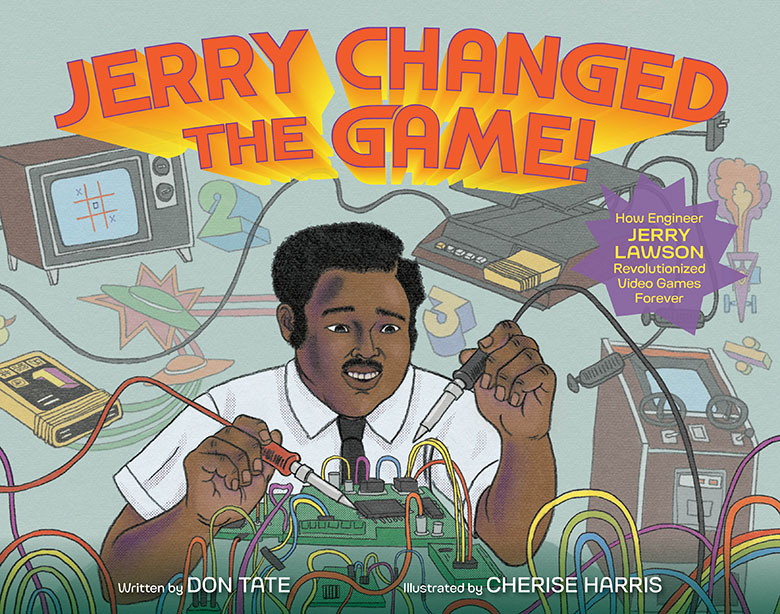 Two years ago on social networks, librarian Elizabeth Bird suggested that someone write a biography on Jerry Lawson—the self-taught engineer known as the "father of modern video gaming." Back in the 70s, Lawson successfully lead the team of engineers who developed the first interchangeable video game cartridge (recently featured on Google).
I hadn't heard of him, and I was surprised that his story hadn't already been told. Game on!—I started researching that very same day. Months later, the story sold to Catherine Laudone at Simon & Schuster. At that time, I wanted to devote more time to my writing, so I passed on the opportunity to illustrate this story—selling the manuscript as text only. That's where illustrator Cherise Harris came in. She soon joined the team and created fabulous artwork, perfect for the subject matter! We are pleased to debut her cover here.
Don Tate's interest in video games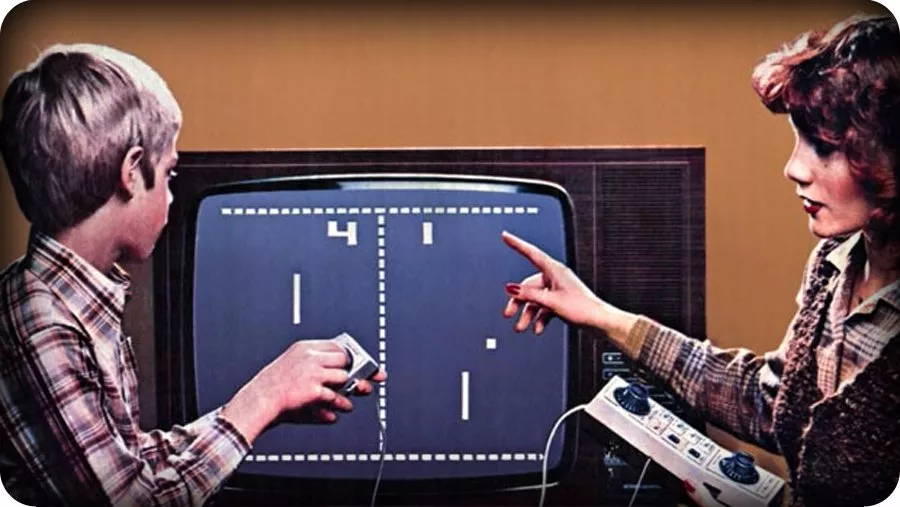 Back in the mid-70s, my brothers and I received our very first at-home video game console for Christmas. It was a gift from our grandmother, which was certainly a surprising change from the usual black socks and tighty-whities she normally gifted us.
The console was called Pong. It used a television screen and a hand held controller to bounce a white 2D (raster, square shaped) ball across the screen. Pretty boring compared to today's video games that use 3D graphics, narrative arcs, and synchronized music. Looking back, however, our Pong was probably a cheap knock-off. My family certainly could not afford the $200-ish price tag. Real or not, my brothers and I gathered around that glowing electronic gizmo, completely mesmerized.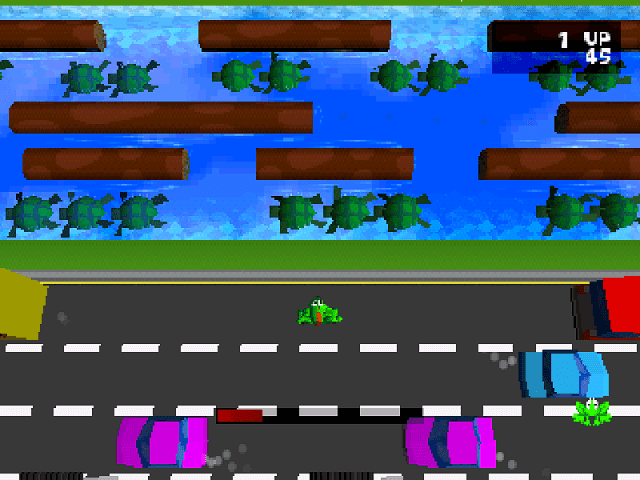 Years later, video games progressed. I moved on from Pong to play Atari's Pac-Man, Donkey Kong, and Centipede. Oh—and  Frogger! That was my jam! I played the game for hours. Eventually, I graduated on to Super Mario, before I grew up and moved on to other things (like drawing on computer screens!).
I'm an author and an illustrator, and I love my job. I wouldn't change it for the world. But I could have been an engineer. I loved making and building things. I loved figuring out how things worked. I was a creative problem solver, practically the definition of engineering. But I never considered it as a career because, in my mind, engineers drove choo-choo trains—and I did not want to do that.
I believe that books open doors, and it's my hope is that our book, JERRY CHANGED THE GAME! HOW JERRY LAWSON REVOLUTIONIZED VIDEO GAMES FOREVER. I hope the book will entertain, inform and inspire young tinkerers on a path to actual engineering— electrical, chemical, civil, mechanical—or problem solving in some way.
Cherise Harris' interest in video games and illustrating the book
I was really excited to illustrate this story because I had heard of Jerry Lawson previously, and I felt like his story needed to be more widely known. When I dived in, I became a little overwhelmed by the technical aspect. I love research and I wanted to be true to all the details- especially for the consoles because there are different versions with different looks and I wanted to make sure I had the correct version for the time period. I probably ended up with a few hundred photos in my reference folder! Overall it was a fun process and I love learning about new topics while I'm working and researching a project.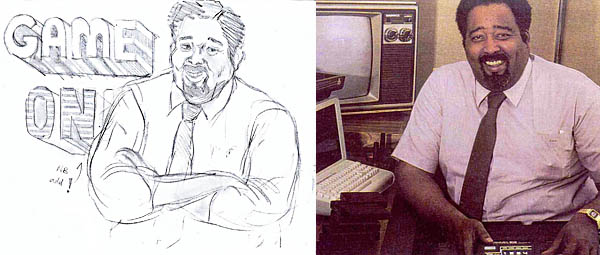 I grew up playing video games with my sister and neighbourhood friends. We had a Super Nintendo and my mother would let us rent games from the video store or we would borrow from neighbourhood friends. We grew up in the age of blowing into the game cartridge when it stopped working. My sister was definitely more the gamer than I was, but some of my favourites to play was anything from the Super Mario series.
On creating a likeness of Lawson
I have always enjoyed drawing portraits. The difference with doing a stand-alone portrait and doing a picturebook I found was that you have to have a more fluid image of the person in your mind so that you can draw them in various poses and expressions. I found a few photos of Jerry at different stages in his life, and I really paid attention to the details of his features and tried to imagine how they would look at different angles. I love to do rough sketches on computer paper with a soft B pencil, and for the final art I drew on a heavier, slightly textured paper with black coloured pencil to make sure I captured the right hair texture especially, then scanned and finished colour and other lines in Photoshop. Since the story takes place in different time periods, I enjoyed playing with colours, textures and pattern in the final art.
JERRY CHANGED THE GAME! HOW JERRY LAWSON REVOLUTIONIZED VIDEO GAMES FOREVER
Jerry Changed the Game! How Jerry Lawson Revolutionized Video Games Forever (Simon & Schuster /Paula Wiseman Books, Aug. 29, 23)
Written by Don Tate
Illustrated by Cherise Harris