Parents know the name Kevin Lewis and storytime go together. His debut picture book, Chugga-Chugga Choo-Choo (Hyperion), has 121 — that's not a typo –five-star reviews on Amazon.com.
Reading just a few you feel the special connection people have with his story:
"This was my son's favorite book, and one that I never tire of reading."
"My girls absolutely MUST hear this book at least five times a day."
"My boys . . . wanted to read it every night for the longest time. They even memorized it at 2 1/2 years old. The book was 'read' so many times that it is falling apart and I ordered a copy for each of them that I will give to them when they have children."
Kidlit folks also know Kevin Lewis as one of the top children's book editors in the industry. He has edited award-winning authors such as Angela Johnson, Cynthia Rylant, Ntozake Shange and many more.
So who is Kevin Lewis? Author or editor? Lucky for us, he's both. His work, creating stories and helping to shape them, inspires children — and adults — around the world.
Please join us in honoring Kevin Lewis for Day 16:
 Along with being a beloved children's book author, you're executive editor of Disney-Hyperion Books and were formerly editorial director at Simon & Schuster Books for Young Readers. Which dream came first, writing for children or being an editor of children's books? What was your path to both?
I feel like I've always enjoyed writing, but it was just something I did, like singing in the shower. I never really considered being published. So the dream of being an editor came first.  I was a sophomore English major and decided to try the Children's Lit course offered by my alma mater's Education department.  I thought it would be a fun (and easy) three credits.  Well, it was definitely a lot of fun, but not all that easy. My professor assigned a crazy amount of outside reading each week –  something along the lines of half a dozen novels and a dozen picture books – on top of the assigned class work.  One of the books was Chris Van Allsburg's WREAK OF THE ZEPHYR.  I was taking a survey of World Lit course and had recently studied the Icarus and Daedalus myth and the idea of hubris in
literature. I was surprised to find the motif so elegantly and efficiently expressed in a picture book.  Suddenly I knew why I was studying English… to make books that embraced literary ideals and heritage.
Becoming a published author simply grew out of doing my job.  Back in the mid-90s, I had a boss who was quite adept at ghost writing.  So I started ghost writing as a way of developing projects. Dan Kirk had done an amazing illustration of a train, and I wrote a text to go along with that illustration.  But instead of working out the way I'd planned, it ended up being my first book.
Your first book, Chugga-Chugga Choo-Choo, earned praise for its catchy rhymes and rhythm. Today, more than a decade after its debut, it's still a favorite. What called you to write for the very young? Why do you think that book resonated with so many? What are your favorite memories of sharing that story?
I write for the very young because I tend to see the world like very young children do.  Everything mystifies me, including the day-to-day routine of trains.  There's something comforting in being steadfast, day after day.  I think kids respond to that. And I'm convinced that book resonates so well with kids because of the Dan's interpretation. I wrote about a real train. Dan made the train a toy in a child's room.  And what's more lovable to a child than a steadfast toy.
Illustrator Daniel Kirk has been a frequent collaborator of yours. Along with Chugga-Chugga Choo-Choo, he illustrated acclaimed titles including Tugga-Tugga Tugboat (Hyperion), Dinosaur Dinosaur (Orchard) and My Truck is Stuck! (Hyperion) Are you ever surprised by his illustration of what you wrote? How does his work, and that of other illustrators, bring another layer of meaning to your stories?
I don't know if surprised is the right word, but it's certainly awesome to see something I've written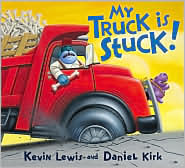 interpreted though his eyes.  He always manages to amplify whatever I'm doing with the text, or at the very least, he focuses the themes in a way that the very young can appreciate. That's always a delight to witness.  I think that's what the best illustrators do.  I once heard it said that the words illuminate and illustrate share the same root – to bring light.  So the best illustrators shine a light on a story so it can be seen like never before.
Your books are known for their playfulness and lyricism. What inspires your work? What authors and illustrators do you admire?
Kids inspire my work.  I like trying to see the world through their eyes, and I write to help them find joy and comfort in words and, in my sillier moments, just to see them laugh.  As for illustrators and authors I'd admire, I'd probably have to say any of them that take what they do seriously.   To really make a go of it in this field takes the ability to recognize and pursue inspiration and generate a lot of perspiration, which is the product of hard work.
Please tell us about your latest book, The Runaway Pumpkin (Orchard), illustrated by S.D. Schindler. How did that story come to be?
I wanted to do a version of the "The Gingerbread Man" and decided that a runaway pumpkin would be fun because when it was finally caught, it could be eaten and turned into a jack-o-lantern.  The refrain came
first.  And it wasn't until that part was written that I realized my pumpkin wasn't a runner…  but a roller.  From there, it was just a matter of making each escape as bombastic as possible.  I also got a big kick out of having the little sister in the tale foresee all the mayhem. Little Lil is my homage to Cassandra in the Trojan Horse myth.  If only the Trojans had listened to her.
What is your mission as an author? What do you hope children take away from your stories?
Mostly I want kids to see words as something they can play with just like they play with their toys. Kids can make fun with just about anything. My biggest fear is that kids start seeing words as precious little objects that can only be encountered under the strictest of rules.  In reality, words are more like sand on the beach – effortless and eternal and there for anyone.  Build a castle out of it, dig a hole in it, and just scrunch it with your toes, but you can't hurt sand and sand can't really hurt you.  Same goes for words. So have fun!
You've been the editor of many award-winning authors including Ntozake Shange and Cynthia Rylant.  How do you strike a balance between the demands of being an editor and nurturing your own writing?
I can't.  When I'm editing, I usually can't write.  I don't think of it as a bad thing.  It's like not being able to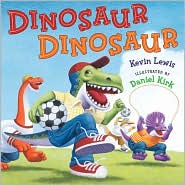 ride a bike when you're jumping rope.  When you're doing one, it's hard to miss the other.  But then again, I'm sure there are folks out there who can do both at the same time.  I'm just not that coordinated.
Some authors of color feel that the publishing industry locks them into a box of what they should write. You've written books that feature trucks, trains, tugboats, dinosaurs and more. How can others who want to write without limits find their way?
I honestly believe that you don't find your way but make your way. No one ever gave me permission to write, or to write for children, or to write about truck and trains and dinosaurs. Who would seek out a childless reluctant reader with no practical knowledge of vehicles (or dinosaurs, for that matter) to do what I do? But I love kids and trucks and trains and dinosaurs and telling stories, so this is what I do.
What's most rewarding about your writing life? What's most challenging?
The most rewarding thing is hearing from parents how much their sons and daughters have responded to the books I've written, or hearing it from the kids themselves. I met one young lady — she was around twelve or thirteen — who said she wanted to be a writer because of me. I was 100% floored. The most challenging is finding time to support both writing and editing careers.
For people of color hoping to turn their writing dream into a career, what's your advice? How do you become an author with staying power?
Write what you love, read everything you can find, and surround yourself with people who will encourage you to keep writing even when you don't feel hopeful about it.
What tips can you offer people who would like to write for young children? How can someone with interest in that area get a start?
Write what you love, read everything you can find, and surround yourself with people who will encourage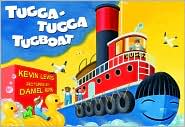 you to keep writing even when you don't feel hopeful about it …  Wait a minute…  I said that already. So let me add that anyone interested in creating books for kids should seriously look into The Society of Children's Book Writers and Illustrators.  They're an outstanding organization and one of the best places to start in the biz.
You've held many trailblazing editorial positions. What was the racial landscape of the children's book industry like when you entered the field? What gains have made you proud? What do you hope the future brings?
This answer may get me into a LOT of trouble, but I have to say that very little seems to have changed on the publisher side. But I wouldn't say it's a racial thing, because there there still aren't a lot of men in the industry either (except in finance). That's shocking to me. This summer I will have been in the industry for 20 years, and in that time I've never sensed any resistance to my being black or male. My colleagues have always judged me on my character and quality of my work. And we're all focused on creating as diverse a list as the market will bear. But it seems that people of color and men aren't focusing on the creative side of publishing as a viable career choice. And until that happens, I can't see there being any significant gains.
The New York Times article, "Picture books no longer a staple for children," got the blogosphere buzzing. As someone who edits picture books and writes them, what do you see? How has the genre evolved? What is your hope for the future? How can authors and illustrators navigate these changing times?
That article last fall over simplified a very complex set of circumstances and made a rash judgment. Twenty years ago, some people made the same types of arguments about teen fiction, but the industry
adjusted and now look. The audience for picture books has gotten younger and most picture books don't reflect that. As the industry adjusts to the needs of the picture book audience — by creating more appropriate characters and telling more appropriate stories — we'll begin to see growth in the marketplace. In the meanwhile, picture book authors and illustrators shouldn't follow trends without considering the long-term viability, because some current trends are vestiges of an older mindset — and the clock is ticking.
Do you have other books on the way? What can we look forward to next?
I have a new book coming out at the end of summer called NOT INSIDE THIS HOUSE (Orchard).  It's
illustrated by and extraordinary new artist named David Ercolini.  Remember the name.  We're also doing a book app together called BLEEP!  OBSOLETE that's due out in a month or so.
What's your greatest joy?
Being alive now doing what I do and having the beautiful set of friends that I have.  I'm a blessed boy!
The Buzz on The Runaway Pumpkin:
"Lewis, the author of Chugga-Chugga Choo-Choo (1999) and My Truck Is Stuck (2002) offers another silly, rollicking action story for preschoolers. Rhymed couplets tell the tale: Buck and Billy Baxter and their little sister, Lil, are climbing a hill on Halloween when they happen upon an enormous pumpkin. The brothers Baxter ignore wise Lil's cautions and cut the pumpkin from its vine. Down the hill it tumbles, crashing through the family farm, finally coming to rest after Papa uses his tractor to dig a ditch to catch the gigantic squash. That night, the family gathers in costume to enjoy a smorgasbord of pumpkin treats, joined by the pumpkin itself, now transformed into an enormous jack-o'-lantern . . . Lewis' words capture the rolling pumpkin's 'thumpin' bumpin' rhythm, and Schindler's paintings extend the story's tall-tale humor with detail and action that's perfect for entertaining a crowd. An obvious choice for rowdy, fall story hours."
— Booklist
"A story about an enormous pumpkin that gets out of hand. The Baxter boys make the mistake of cutting it from the vine before they have worked out how to get it safely home. With a repeated rhythmic chorus that kids will love to chime in on, the pumpkin makes its way through the hillside farm, scattering animals and Baxters in its wake. The family members finally manage to get it inside, and Granny cooks up a feast for Halloween supper. Schindler's gouache-and-pencil illustrations are amusing and rich in detail. Children will enjoy seeing the animals' reactions, as the out-of-control pumpkin wreaks havoc on sty and henhouse, and will also appreciate the family's inventive Halloween costumes. This is a fun read-aloud, without the dark overtones of so many of the holiday's stories, but it pays to practice the text once or twice as it can be a bit of a tongue-twister . . ."
— School Library Journal