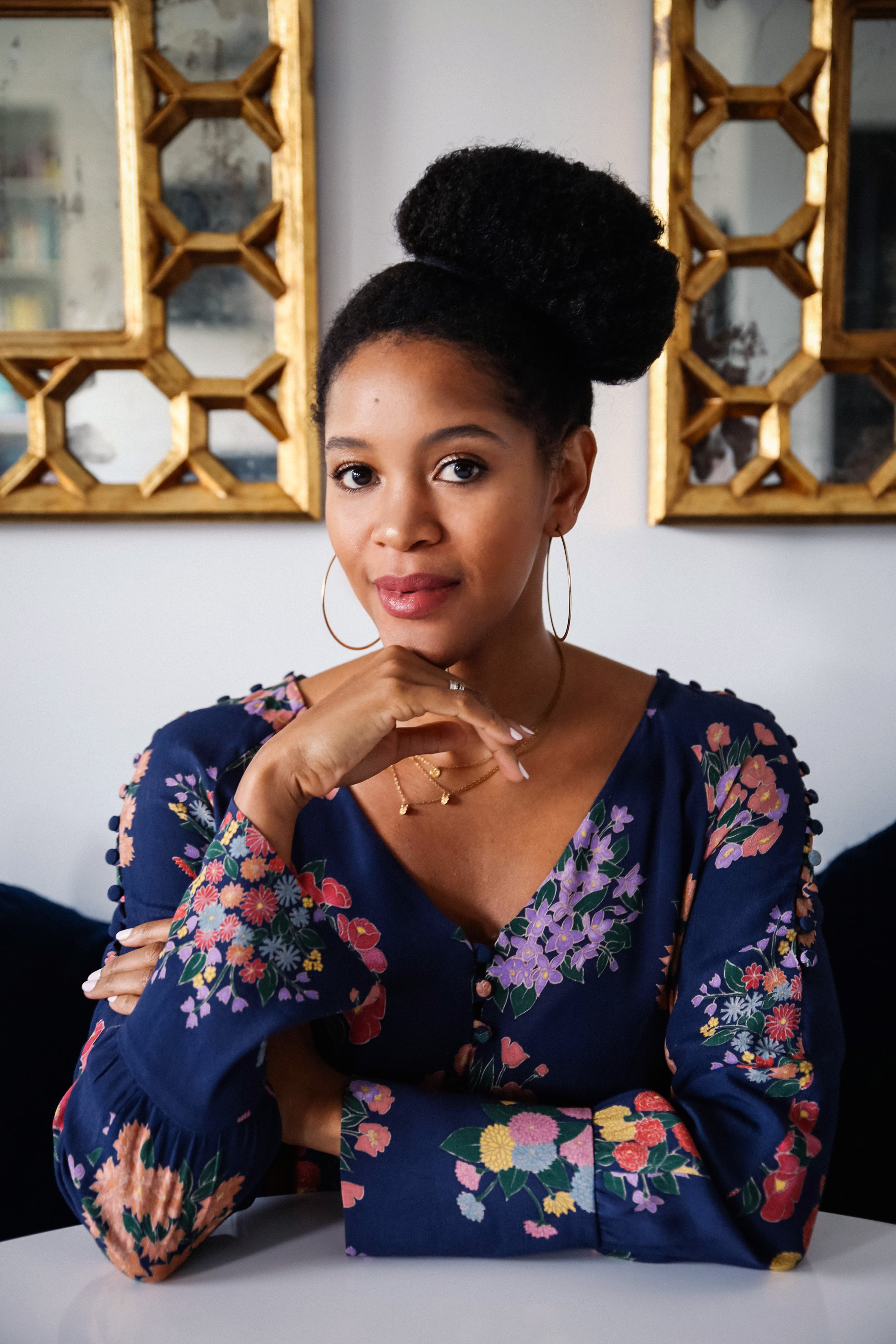 When Liara Tamani says she follows her heart, she means it!
She follows her heart when her favorite "jam" comes on, and she's not ashamed to sing it out loud in public.
She follows her heart by traveling the globe to places some only dream of visiting.
She followed her heart by leaving Harvard Law School, realizing the legal field was not her heart's desire.
And lucky for us, she followed her heart to create an award-winning, outstanding young adult novel, Calling My Name.
But for those of us who've had the pleasure of meeting Liara, it is clear that her heart, and beautiful personality, are huge.
The children's world of literature is better because of quality writing by this talented author. It is my honor to present:
LIARA TAMANI
The Journey
Even though I've always loved writing, I didn't always realize becoming a writer was a possibility. Growing up, I was determined to become a lawyer, like my father. It was his dream for me and I adopted it as my own. And I made it all the way to Harvard Law School. But when I got there, the realness of being trapped in a life I didn't want for myself set in and I was like, Get me out of here! I left after my first year.
Before finding my way back to writing, I went on a winding path through the sports and entertainment industry and the interior design field. And then one night, when I was living in Los Angeles running my own design company, I sat with my laptop at my drafting table and started writing. It felt like home. Soon after, I started taking writing classes at UCLA Extension and then went on to get my Masters in Writing from Vermont College of Fine Arts, where I wrote Calling My Name.
I finished Calling My Name in 2010, but it took years to get it published. Years of sending it out to agents and getting rejected. Years of revising based on the feedback from agents. Years of doubt and frustration at not liking my revisions. Years when life took over and the book just sat on my computer. Then, in October of 2015, I started sending my original book, the book I loved, out again. This time, I signed with my agent, Jennifer Carlson, the same month. And within the first week of Jennifer sending out Calling My Name, I received a two-book deal from Greenwillow Books/HarperCollins. I don't know what the difference was. Timing? Different eyes looking at it? Whatever the reason, I'm happy I kept pushing and that my book is now out in the world.
The Inspiration
I seek inspiration anywhere I can find it. I love so many children's book authors for so many different reasons. It's impossible to list them all here. But since lyricism gives me so much life, I will say the works of writers like Reneé Watson, Erika Sanchez, Rita Williams Garcia, Jason Reynolds, Elizabeth Acevedo, Jacqueline Woodson, Nicola Yoon, and Kwame Alexander are a big inspiration to me.
In terms of musicians, I'm from Houston so you already know Beyoncé and Solange are going to be at the top of my list. They're fly and fierce, and their work brims with soul. But I also have to name Khalid, Kendrick Lamar, Rihanna, Chance the Rapper, Erykah Badu, N.E.R.D., Cardi B, and Kayne. Yes, Kayne. Even with all of the missteps on his journey, he is still a great artist.
In film and television, I'm a huge fan of Issa Rae. I love her realness. I love the way she brings the black experience to the screen. I also love Yara Shahidi, Tracee Ellis Ross, Mara Brock Akil (I was a PA on her hit show My Girlfriends), Zoë Kravitz, Joy Bryant, Gina Rodriguez, Ava Duvernay, and of course mama Oprah.
The Process:
I always start with something that has made an emotional impression on me, something that has touched me deeply. I recall these moments, how they made me feel, and begin constructing fiction around them. This construction process starts by filling Moleskin notebooks with a ton of handwritten notes. Bits of dialogue, maybe a whole scene, thoughts on setting and characterization—essentially anything that will help me dive into the world I want to create, into the minds and hearts of my characters. From there, the writing process can vary greatly.
With Calling My Name, I wrote the chapters out of order and rearranged them many times. The process wasn't linear and I didn't outline at all. But the book doesn't have a traditional plot. Being more episodic, it lends itself to that type of process.
The second novel (also written in short chapters), has a traditional plot. So, the process is more orderly. I have a very rough, handwritten outline to keep me on track, and I'm writing the novel piece by piece in chronological order.
Overall, I'm a slow writer. It's hard for me to move on from a paragraph until it's just right. And every day, before I start writing new words, I go back and work on the previous days' words a little more. I know it's not the most efficient way to work, but it's the only way my brain allows me to keep putting words on the page.
I work from home, usually on my sofa. Sitting in a chair too long kills my back.
https://static.wixstatic.com/media/adf91f_7af940fc82ec442dae0c835001c963c0~mv2_d_1688_2550_s_2.jpg/v1/fill/w_413,h_623,al_c,q_80,usm_0.66_1.00_0.01/adf91f_7af940fc82ec442dae0c835001c963c0~mv2_d_1688_2550_s_2.jpg
The Buzz
2018 Golden Kite Honor Book
"An excellent portrayal of African American culture, gorgeous lyrical prose, strong characters, and societal critique make Tamani's debut a must-read." — Booklist (starred review)
"Taja deals with the insecurities that most young people feel regarding identity, love, and fitting in. Stylish prose brings home quiet depths." — Kirkus Reviews
"This lush debut novel is written in distinct prose that reads like poetry. Young adults will connect with this protagonist and this dynamic new voice. Fans of The Hate U Give by Angie Thomas will especially love this lyrical novel. A great selection in any library collection."
— School Library Journal
"Tamani's debut novel brims with heart and soul, following its African-American protagonist, Taja Brown, as she searches for spirituality, love, and a sense of self. Absorbing." — Publishers Weekly
"While not quite stream of consciousness, this novel moves dreamily along wayward paths. …Readers willing to be swept along by Tamani's poetic language and imagery will appreciate the journey. … This debut is reminiscent of Jacqueline Woodson's Brown Girl Dreaming or Marilyn Hilton's Full Cicada Moon." — Voice of Youth Advocates (VOYA)
"For Taja, the narrator of Liara Tamani's luminous episodic debut, faith in God is as much a part of her as her long legs and brown skin…a complex portrait of a young woman trying to reconcile what she's been taught, both in church and out in the world, with what she truly believes." — Chicago Tribune
Thank you Liara for your contribution to children's literature.
Please connect with Liara Tamani:  https://www.liaratamani.com/
Twitter handle:  @liaratamani
https://www.facebook.com/liara.tamani