Shannon Wright is an illustrator and cartoonist based out of Richmond, Virginia. Some of her clients include The Guardian, TIME Magazine, NY Times, Mother Jones, NPR, Google and Scholastic. TWINS, written by our own Varian Johnson, is her debut graphic novel, and has received five starred reviews.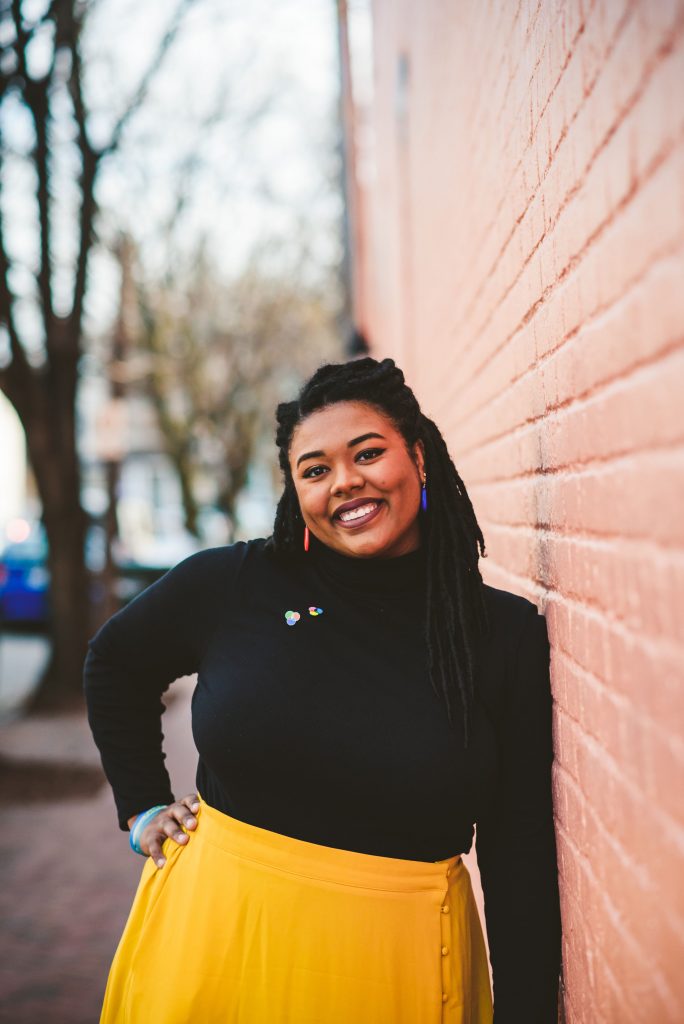 The Journey: 
I've been drawing since I was a kid, cartoons and anime caught my eye very early and I've always gravitated towards comics and manga. Whenever my parents would take me and my siblings to the bookstore, I'd make a beeline to those sections. I loved pictures and art so much and inhaled any and everything I could get my hands on. I initially went to art school to focus on editorial illustration, something I still do, but towards the second half of college I realized that storytelling and sequential art combined so many of my passions into one. I took a bunch of comic classes under Kelly Alder while at Virginia Commonwealth University and eventually became his TA for the summer arts intensive program they hold at my alma mater. In a lot of ways, Kelly became like a mentor to me and helped foster my comics knowledge and path. The same can be said for Mildred Louis who graciously took me under her wing to do added lessons with me outside of school. Ultimately, I don't think my journey could have been made possible without my parents and family who supported me, along with the group of amazing people and creators I met in Richmond, VA.
The Back Story: 
TWINS is a story that came at the right time, and I mean that quite literally. I had one picture book under my belt and I was still doing editorial, but was feeling very burnt out and emotionally exhausted from the assignments I kept being hired for. I was young, just starting out, and also Black so I was being pigeonholed, a lot, and it was wearing me down more than I realized. In the Fall of 2017, Scholastic approached me about doing sample pages for a graphic novel by Varion Johnson who, surprise, was a twin himself. They sent over the summary, some main character descriptions and a brief outline and was immediately hooked. The book was loosely based on Varian's life as a twin, but it followed Maureen and Francine, two Black twin girls navigating middle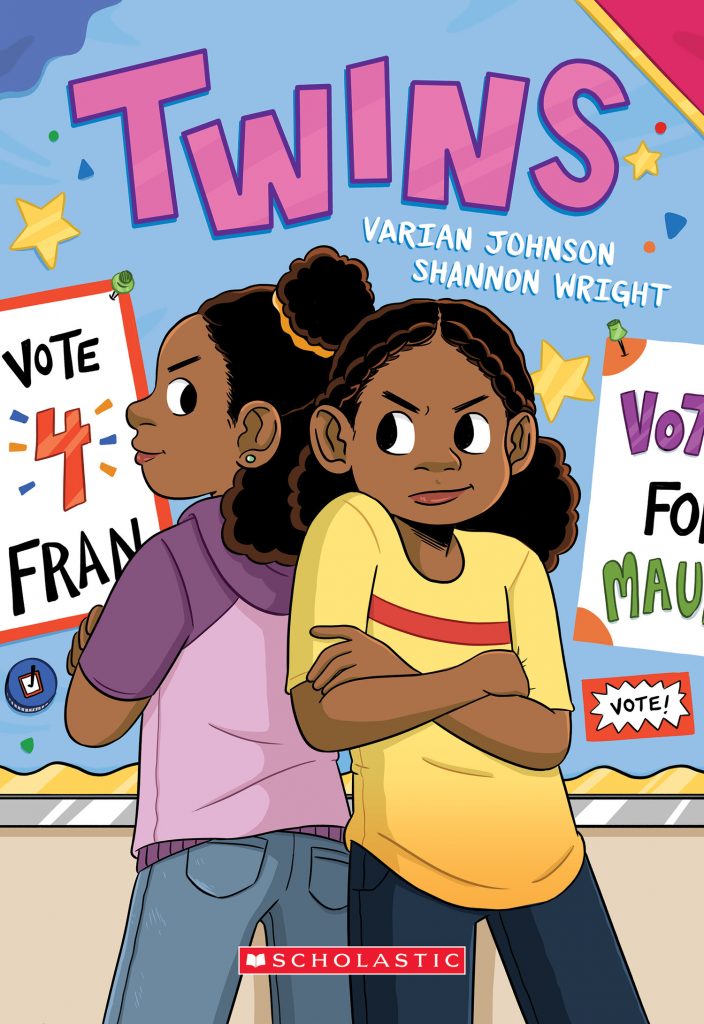 school but also each other as they began to grow and change. I must have done something right because after I submitted my sample pages (and anxiously waited for an email), they ended up going with me! And what made it that much more amazing is that it felt like someone had actually looked at all the colorful and joyous work I was making, looked at my interests, looked at ME, and gave me a story that fit.
The inspiration: 
It's kind of all over the place and I can't even begin to name everyone. Jackie Ormes, Lynda Barry, Taiyo Matsumoto are creators that have informed me in different ways from their cultural impact to their storytelling abilities. My family and friends inspire me greatly and I have come to lean on them for story ideas, reference, support and so on. I have so many artist friends who are creating phenomenal work and the things I see them doing just lights a fire in me during those rough patches.
The Process: If I'm working from a script or text, whether it's for a book or article, I always start by giving it a complete read through before going back in to make notes and comments. Once I familiarize myself with the story, I start pulling out key words and imagery that's going to help me create the visuals. I do all of this in my gridded notebook that also serves as my sketchbook. If the project is short or a single illustration, I do sketches in my notebook and then scan them so I can clean them up digitally. But if it's a book project, I print out simple templates and do all my sketches on them before scanning and cleaning up. The biggest challenge comes from deciding the art treatment after the sketch phase. Sometimes I work with heavy linework, sometimes I go more graphic. The color palette is always changing depending on the mood and what the piece calls for, but typically I work from sketch, pencils, linework, flats and then final colors. It feels like each illustration is a bag of mysteries even when steps repeat across mediums.
The Buzz: Any awards or other recognition.
Our debut graphic novel TWINS has been selected as:
A NPR Best Book of

2020

A TODAY Best Book of

2020

A Nerdist Best Book of

2020

A Kirkus Review Best Book of

2020

A Horn Book Fanfare Best Book of

2020

A Washington Post Best Book of

2020

A School Library Journal Best Book of

2020

A Chicago Public Library Best Book of

2020

A TIMES Best Children's Book of

2020

A Barnes & Noble Best Book of

2020

A Comics Beat honorable mention for

2020

16 weeks (and counting) on Indie Bestsellers

List
We've also received 5 starred reviews and I still can't believe it. Every single accolade feels surreal but I'm so grateful for each one.