I had a delightful telephone conversation with Breanna about her career. She has a warm personality, someone you could talk to for hours. Read on and you'll be equally impressed. The reviewers were!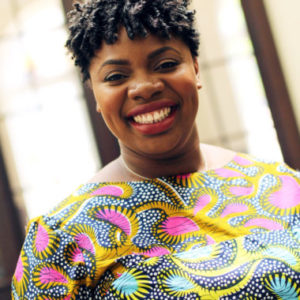 The Journey
My path to publishing was a bit roundabout. I went to Simmons University to receive a MFA in Writing for Children but while I was there I fell in love with the opportunities for critical analytic engagement provided by the MA in Children's Literature. I switched from the MFA and I stopped writing for a while. I was working multiple jobs and on a Masters thesis to complete my degree. While writing fuelled me, creatively and giving me a place to rest my abundance of emotion, at that time I really didn't think I had the writing chops some of my colleagues did. Plus, I was completing my academic work and my work work. I was exhausted. I wanted some financial security, a set schedule and health insurance…so I decided to become a professor (hahaha!).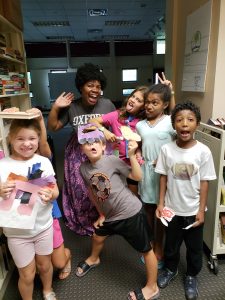 I applied to one PhD program and was rejected. I know that sounds ridiculous, who applies to just one program? But to digress a tiny bit, when I was in high school I couldn't afford to pay for multiple applications fees. They gave out fee waivers to students but only three. All the schools I wanted to apply to weren't all using the Common App yet so I had to narrow down my choices to the three I could afford. Luckily, I got into my first and third choices, hooray! Well, my money situation hadn't improved much since high school and grad school applications are expensive. For my MA I could only afford to apply to two schools for the application cycle and then for the PhD, the program I really wanted was abroad and the application fee was pretty steep. I had to decide to apply to that one school for that initial cycle and it didn't work out. Obviously that school was Cambridge and later on in my life journey I reapplied and got in fully funded, but at that point in 2014 I was well and truly bummed and maybe a little burned out.
I eventually moved back home to Atlanta and got to spend more time with young people at church and in my family. The more time I spent with them the more I wondered what they thought about when they saw what was happening on the TV and in our neighborhoods, oftentimes the images were of Black women, men and children being brutalized. With them in mind I needed to write what I was feeling and hearing right then. I needed to mark the time for myself and the only way I knew to do that was to write.
The Inspiration
Angela Johnson, Jacqueline Woodson, Lucille Clifton, Renee Watson and Zetta Elliott are probably my biggest inspirations right now. They all publish along a gorgeous spectrum of genre and when I read their books I see the range of emotion and life that I should feel empowered to have but don't. In these books I often see the type of person I wish I could be. I'll be reading and as the rising action takes you to the climax where a character says what needs to be said or does what needs to be done, I sigh and I wish for that kind of courage.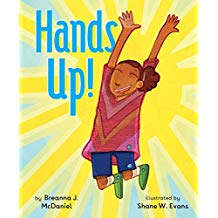 Sometimes, I get to pattern my more courageous moments off the characters these women created but more often than not I'm jealous of the incredible characters that get access to expression of self that I still am not sure I will ever have. I want to write characters like that. Maybe some kids will read my books and be inspired to do more than sigh.
The Back Story
When I graduated from Simmons I started writing again, mainly really sadmad poetry while I worked in Housing at a university. In August of 2014, Michael Brown was killed. It had only been two years since Rekiya Boyd and Trayvon Martin were killed. It'd barely been a month since Eric Garner was choked to death. No one knew yet that Tamir, Philando, Sandra and too many others would follow. I watched CNN on a loop and started to write my response to everything I was seeing. The seeing was important. A part of my consciousness definitely understands that this was not the first, or last, time horrors like these would surface but I was bearing witness to what was happening with a direct gaze that didn't waver. I'd never had that before.
The first draft of Hands Up! was called Rise Up! and it possessed none of the joy or hope that it's taken years for me to weave into the final draft that's been published. I planned to submit the story to a contest for new writers so I sent some of the first drafts to a Simmons friend in publishing who confirmed that at the very least I needed hope in order for the book to be published. But I didn't have any and I didn't know where to pull from in order to get it into the book. I did not win that contest.
I eventually left the position I was in to move back home and when I did being back around the awareness and hope that children possess helped to teach me about joy. The kids I know are super aware when tough times hit, mainly because they're usually exceptionally attuned to the shifting of their parents' moods. Children are often able to hold very complicated emotions together at the same time, like joy and pain, and they do it with a resilient grace, most of the time, that many adults should envy. Doesn't mean the pain goes away when the joy comes, just that it is possible for them reside in the same space. They may be circling each other, warring or dancing, but they can be there together. That helped open up the book for me.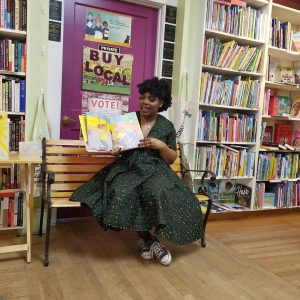 I'd sent the draft that was rejected by the contest to another friend newly in a publishing position in early 2015 and in 2016 she got back to see if I wanted to work together on the manuscript. It wasn't a deal, just an opportunity to work on the book. Of course I said yes, grateful just for the education that sort of experience would bring and armed now with the lessons I'd learned from working with young people for the last year. That process was incredible.
I sent my editor articles to read, she sent me articles to read. We cried together sometimes. I don't remember us ever disagreeing on anything but because the book was meant for a younger audience and focused on such a critical topic we both wanted it to be the best we could give. That meant that when we were bringing our expertise to the table we needed to put ego aside to really tease out what needed to be said and how to say it. For me it was the best possible introduction to this industry as an author.
In February 2017 I was at a workshop on social justice activism when my editor called me to tell me I was going to be a published author. Two years later, even being able to hold the book in my hand, I still cannot believe it.
The Buzz
Praise for Hands Up!
*An uplifting celebration of advocating for oneself, aiding those in need, and connecting with one's community."
—Publishers Weekly, starred review
* "This successfully delivers a message of everyday celebration in one simple gesture".—School Library Journal, starred review
* "Sobering and celebratory both, writer and artist triumphantly assure all audiences, especially young black readers, 'You matter.'"
—Shelf Awareness, starred review
"A warm and necessary message of empowerment for black children…"
—Kirkus
"A book … positions very young children as leaders and agents of change."
—The Horn Book
To learn more about Breanna, visit her website: breannajmcdaniel.com
Posted by Gwendolyn Hooks.