Patricia C. McKissack's journey to become a children's book author began as she sat on the front porch wrapped in her mother's arms. As she listened to her mama recite the poetry of Paul Laurence Dunbar, a spell wove around them. Words and possibility swirled in the air until bedtime called and poetry danced in McKissack's dreams.
Two decades later, those magical nights would have new meaning. McKissack, an eighth grade teacher, wanted to share the work of Dunbar with her students. When her search for a juvenile biography turned up empty, she made a life-changing decision: She'd write one herself.
Transforming that story into a book was more than a notion. It taught McKissack about the discipline of revision and the importance of turning facts into a stirring read. She wrote that first book, Paul Laurence Dunbar: A Poet to Remember, in 1972. Ten years later, it was in print.
That commitment to filling in the missing pieces of America's story marks McKissack's career as a children's book author. Her award-winning stories have helped change the face of children's literature. Author of more than 100 books, McKissack is as prolific and she is passionate. She draws on memories — listening to spooky stories and tall tales spun by elders on the front porch. She explores the past, bringing to life gems of African-American history. When asked why she writes, McKissack answers "to tell a different story — one that has been marginalized by mainstream history; one that has been distorted, misrepresented or just plain forgotten."
Please join us in celebrating Patricia C. McKissack on the eighth day of our campaign.
How did visits to the library shape your future?
Going to the library meant that I read more and reading more helped me to read better, and reading better gave me the confidence to read more…and the cycle continued.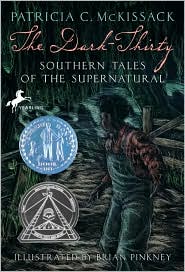 What inspired you to write for children?
I had three little boys who enjoyed stories, but there weren't too many children of color featured in books of the early 1970s. So I made up stories about AA children who were smart and clever – the same way my grandfather had done for my siblings and me. As a teacher I also looked for non-fiction books about African American heroes and those who had contributed to the growth and development of this nation, but there weren't too many of those kinds of books either. So I decided to write my own fiction and non-fiction.
A description of why you were chosen as the third recipient of the Virginia Hamilton Literary Award said you changed "the face of children's literature" with your "deep, rich and poignant expressions of African American people both real and imaginary." What was the industry like when you started?
Literature for, by, and about African Americans was very limited when I started. Virginia Hamilton, Ashley Bryan, Mildred Taylor, Jim Haskins, Jerry Pinkney, and Walter Dean Myers were my role models and later, my colleagues. It was with great pride and humility that I learned my craft and explored my literary voice with the encouragement of friends like these, good editors, supportive teachers and librarians, and grateful parents and young readers.
What were some of the obstacles you faced?
Reviewers who didn't understand the culture were – and continue to be – an obstacle. Book buyers who were disinterested in books with AA characters was another hurdle. Things are better due to the high demand for multi-cultural books. The reluctance of some pub-houses to include more than one or two multicultural books on a list was a problem in the early 80s. And finally, classroom teachers and librarians who felt the only time to use a multi-cultural book was during Black History Month. I hope we have overcome that idea.
What gains in the field have made you proud? What do you hope the future brings?
I am so happy that multi-cultural literature has grown and the quality of writing has been exemplary. Thanks to artists like Jerry and Brian Pinkney, Chris Myers, Floyd Cooper, and others the AA picture book market has come of age and expelled the stereotypes created during the Jim Crow era. It can only get better as a new generation of writers and illustrators bring their talent into the arena.
I read an interview that quoted you as saying, "I write because there's a need to have books for, by, and about the African American experience and how we helped to develop this country." Do you feel that need as strong as ever? Why?
I feel sometimes that we AAs take one step forward and two back – politically, socially economically, etc. The need for AA books is as important as it was twenty-five years ago when I started.
How did your career as a teacher inform your children's writing?
It has been a while since I've been in the classroom, yet I feel like a teacher. There will always be a bit of the teacher in me. For example, successful teachers don't talk down to their students; they don't tell students how to think, and finally they don't hit students over the head with a MESSAGE! The same applies to a writer. Being preachy is the kiss of death for any book. And every writer should put a sign over his/her workplace: "Show don't tell."
Your husband, Fredrick L. McKissack, has collaborated with you on many books. How did your working relationship bloom? What does it mean to you? How does it enrich your work?
We have a 43-year marriage and a 23-year writing collaboration. We love, respect, and enjoy each other totally.
What's your mission as a children's book author?
To give young readers a story that they can embrace with their hearts and minds.
What do you hope children take away from your stories?
Being different is not wrong.
If you could go back and whisper in your ear when you were just starting out, what advice would you give yourself about the children's book industry?
You should start sooner than later. Why are you afraid… go for it!
What have been some of the proudest moments of your career?
Getting letters from children who say they never enjoyed reading until they read one of my books. Now that's heady stuff. Of course winning a Newbery Honor, Coretta Scott King, NAACP Image Award, etc. are memorable moments – especially when (at the NAACP Image Award) Terry McMillan introduced me to her son as "Messy Bessey's Mama."
What have been some of the toughest moments?
Reading a bad review about a series of books that I loved writing – the Start-Off Stories retold folktales, myths and legends. But two days later I got a letter from a teacher saying how much she enjoyed using the books with her students.
You've won so many awards for your work – Newbery Honor, multiple Coretta Scott King Awards and honors, Jane Addams Children's Book Award. How do you measure your success? How important are awards and recognition to you?
We appreciate the awards. In terms of sales an award sticker can make a big difference, and also give a book longevity. But children's book writers don't get to sell directly to their market. There is an adult who buys for the child. So, when I get a letter from a young reader that is the best reward I can get.
With such a vast body of work – more than 100 children's books that span genres such as biography, easy readers, picture book, middle-grade — where do your ideas spring from?
I could write for 150 years and still find something to explore. My mind is always in search of an idea, something to learn about and share with young readers. I have a curious nature and an inquisitive mind, so snooping come natural to me. I am a lifetime learner.
For people hoping to turn their children's writing dream into a career, what's your advice? How do you build success?
Writers write. They don't spend time talking about what they want to write one day…when…after…etc.. Get busy and write, then begin market your work. Writing is a demanding business. It requires attention.
What can we look forward to next?
I am working on a book about the quilting women of Gee's Bend. It is titled Stitchin' and Pullin' illustrated by Cozbi Caberra (Random House, 2008).
What's your greatest joy?
Reading books to my four grandsons who are 10, 6, 5, and 4.
The Buzz on The All-I'll-Ever-Want-Christmas-Doll, illustrated by Jerry Pinkney (Schwartz & Wade, 2007):
Winner, Parent's Choice Award
ALA Notable Children's Book
New York Public Library 100 Titles for Reading and Sharing
"Parents looking for books on sharing will find this an appealing exploration of the subject, teachers seeking picture books set during the Depression will find many details that bring the period to life. A gentle lesson that plays into the spirit of the holiday."
— Booklist, Starred Review
"Full of humorous dialogue and scenes of realistic family life showing the close bonds within the family. Pinkney's watercolor illustrations are masterful, as always…"
— Kirkus, Starred Review
"An evocative book with a universal message."
— The New York Times Book Review

A Few of Patricia McKissacks' Awards:
The Dark-Thirty: Southern Tales of the Supernatural, illustrated by Brian Pinkney (Knopf) – Newbery Honor Book (1993), Coretta Scott King Author Award Winner (1993)
Mirandy and Brother Wind (Knopf) – Caldecott Honor Book (1989), Coretta Scott King Award Winner for Illustration (1989)
Christmas in the Big House, Christmas in the Quarters by Patricia C. McKissack and Fredrick L. McKissack, illustrated by John Thompson (Scholastic) – Coretta Scott King Author Award Winner (1995)
Let My People Go: Bible Stories Told by a Freeman of Color, by Patricia and Fredrick McKissack, illustrated by James E. Ransome (Atheneum), NAACP Image Award (1999)
To learn more about Patricia C. McKissack, please visit:
http://www.randomhouse.com/author/results.pperl?authorid=20049&view=full_sptlght
http://www.childrenslit.com/childrenslit/f_mckissack.html
http://content.scholastic.com/browse/contributor.jsp?id=3372
http://www.teachingbooks.net/content/McKissack_qu.pdf