Olugbemisola Rhuday-Perkovich is the author of OPERATION SISTERHOOD, IT DOESN'T TAKE A GENIUS, a Kirkus Best Book of the Year, and 8th GRADE SUPERZERO, a Notable Book for a Global Society and Notable Social Studies Trade Book for Young People. She co-authored the NAACP Image Award-nominated TWO NAOMIS, and its sequel, NAOMIS TOO.
Her nonfiction work includes the forthcoming SAVING EARTH: Climate Change and the Fight for Our Future, The Sun Does Shine (Young Readers' Edition), and Above and Beyond: NASA's Journey To Tomorrow , and the picture book biographies SOMEDAY IS NOW: Clara Luper and the 1958 Oklahoma City Sit-Ins, and MAE MAKES A WAY: The True Story of Mae Reeves, Hat and History Maker.
Olugbemisola is also the author of the Alice's Adventures in Wonderland adaptation for Sesame Workshop's Ghostwriter, and editor of The Hero Next Door, a middle grade anthology from We Need Diverse Books. She has contributed to collections including WE RISE, WE RESIST, WE RAISE OUR VOICES (Just Us Books/Crown), and IMAGINE IT BETTER: Visions of What School Might Be. Olugbemisola lives with her family in New York City. Find her on Instagram @olugbemisolarhudayperkovich and Twitter @olugbemisola.
Website: http://olugbemisolabooks.com
Books by Olugbemisola Rhuday-Perkovich
8th Grade Superzero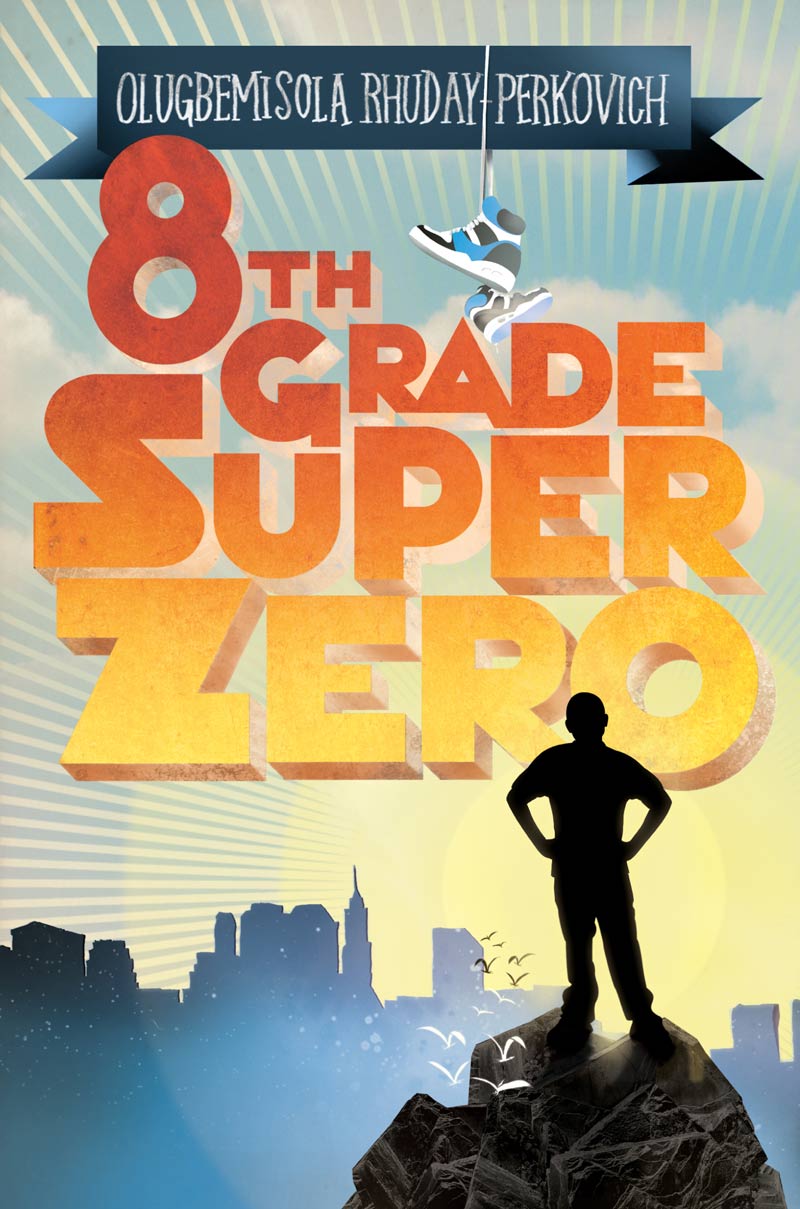 "Rhuday-Perkovich delivers a masterful debut, telling a layered middle-school tale filled with characters who are delightfully flawed and, more importantly, striving to overcome those flaws. Reggie McKnight has been saddled with the nickname "Pukey" thanks to a disastrous incident on the first day of school. Attempting to get through the rest of the year unnoticed, he spends his time with his best friends, political activist Ruthie (who shares Reggie's Jamaican background) and aspiring rapper Joe C. While working on a project at a homeless shelter with his church's youth group, he becomes increasingly interested and involved in the community, leading to his participation in his school's presidential race, first as an adviser to a classmate, eventually as a candidate. Rhuday-Perkovich doesn't take shortcuts, forcing Reggie to deal with a world in which he doesn't always get the answers or successes he wants, and the book shines as a result. Messages of social justice–whether through church projects, parental discussions, or recognition of racial biases among his friends–complement the story and characters, rather than upstage them." -- Publisher's Weekly, starred review


"Though he imagines himself a superhero, Reginald McKnight threw up on the first day of school and acquired the less-than-cool nickname "Pukey"–now, he just wants survive the year "under the radar and on the sidelines." Readers might legitimately fear this will be just another middle-school tale of plastic vomit, "puke-worthy" cafeteria food and snorting milk out of nostrils, but when Reggie gets involved with a service project at the Olive Branch Shelter to document the lives of the homeless, he realizes that "[e]ighth grade isn't all there is to life." When Reggie runs for class president, his platform becomes getting students involved in the community, with the shelter as a good place to start–as tutors, painters, babysitters, walking partners and after-school helpers. A good-hearted, nuanced story of a young man who dares to be more than his place in a middle-school social hierarchy, a tale rooted in religious faith and social conscience, related with lively good humor." -- Kirkus Reviews
Reginald Garvey McKnight created a superhero character in kindergarten; now he dreams of being a real-life leading man: The Guy who's got game and gets The Girl. Instead, he threw up on the first day of school. In front of everyone. Eighth grade has gone downhill ever since.
In EIGHTH GRADE SUPERZERO, Reggie wonders why things are so bad if God is so good; his faith at all levels is challenged by his friendships, his work at a homeless shelter, and a pair of "Dora The Explorer" shoes. Reggie's involvement in a school election leads him to the superhero within; he learns that sometimes winning big means living small.
Reading Level:
Middle Grade
Above and Beyond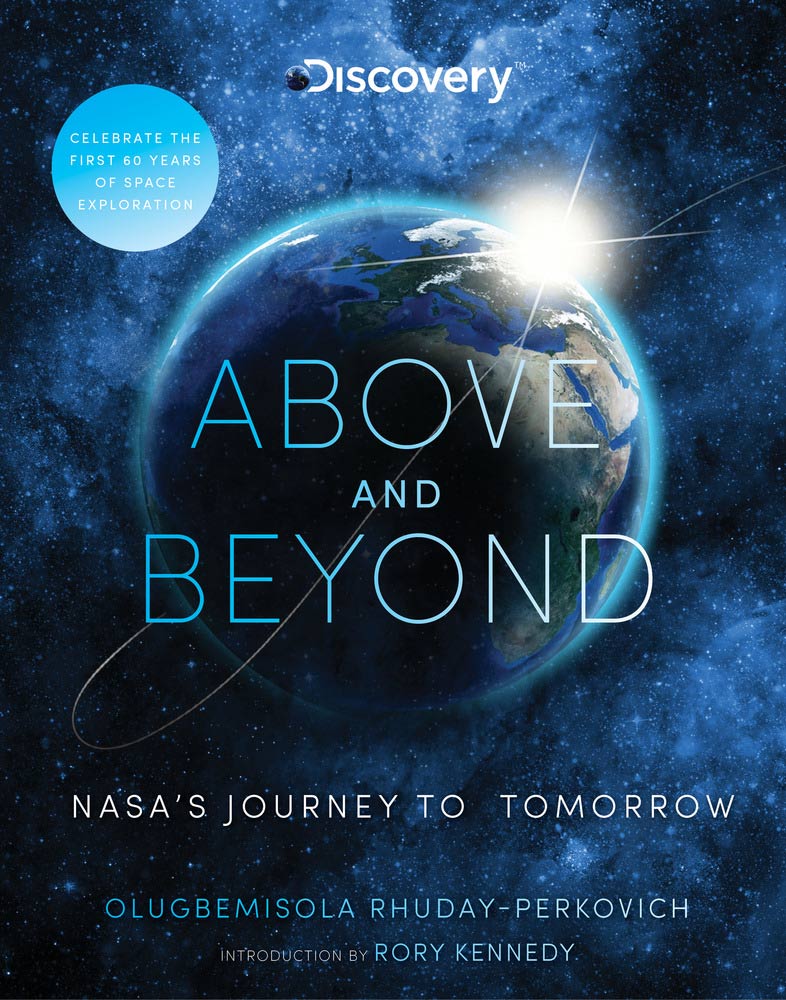 "Readers learn about daily life on the International Space Station, technological innovations, and international competition and cooperation, alongside reports on animal astronauts, space toys, and an entire chapter on the intersection of science fiction and hard fact (the question-and-answer format responds to queries such as, "Why is Darth Vader's breathing so weird?"). The book ends with a look to the future. Space nerds will be hooked; an extensive bibliography makes this a natural for report writers, and the format and generous artwork will attract browsers." --Booklist
Young space fans will learn how NASA started, how it faced challenges along the way, about the many "hidden figures" who have shaped NASA's work, how much NASA has achieved, and how it will continue to move forward in the future.
NASA's boundless curiosity and urge to explore lies at the heart of the human adventure. NASA rises to the urgent challenges we face, using its massive reach and expertise to find answers to vital questions like: How can we learn to live in a more extreme natural environment?
Inspired by Rory Kennedy's documentary of the same name, Above and Beyond aims to leave audiences hopeful and inspired about the future of our planet—and convinced that NASA is essential to our continued survival as we mark its important anniversaries and dream of new discoveries to come.
Reading Level:
Middle Grade
Naomis Too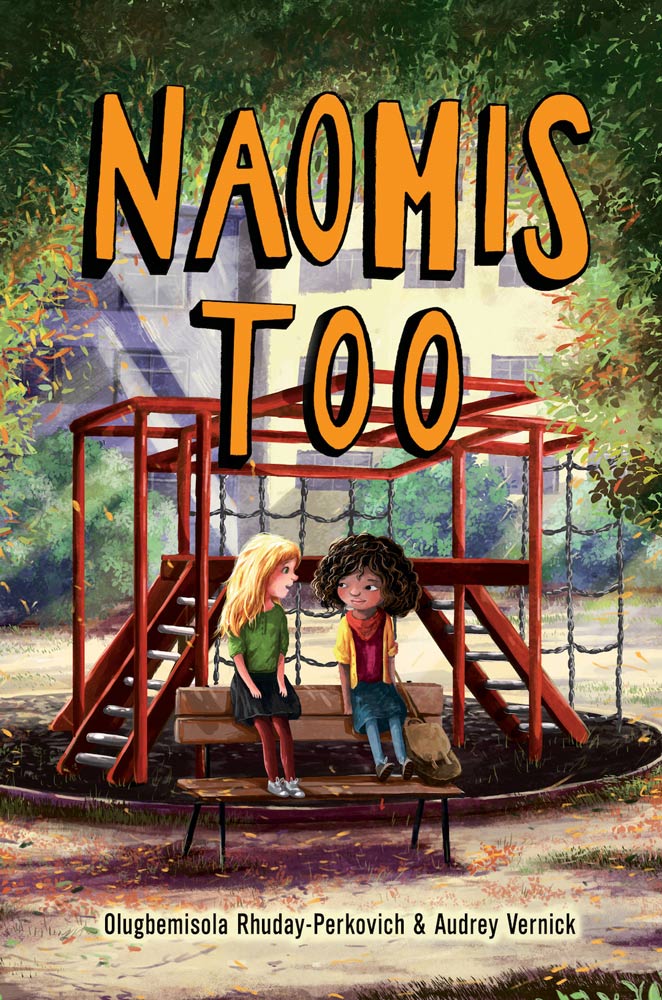 "A sequel that packs as much heart, humor, and understanding as the first." - Kirkus Reviews
"The heftier sequel allows Vernick and Rhuday-Perkovich to explore the intricacies of middle-school life as the girls must find a balance between multiple homes and groups of friends with rising expectations in the classroom. The deft and sensitive look at the range of racial insensitivity, shown from the two girls' perspectives, will be an eye-opening window and affirming mirror for many young readers. Perfectly captures the wonder and sometime-challenges of adjusting to the "yes, and" experience of blended families." — Booklist
The sequel to Two Naomis! Now that Naomi Marie's mom and Naomi E.'s dad are married, the girls have learned to do a lot of things together, like All-Family Sunday dinners, sixth-grade homework, navigating the subway system by themselves, and visiting their favorite bakeries. Until sixth grade in a new school presents a whole new set of surprises and challenges.
As the girls deal with the ups and downs of middle school and the mysteries of family dynamics, they learn that even when life and school try to drive you apart, it's ultimately easier to face everything together.
Reading Level:
Middle Grade
Someday Is Now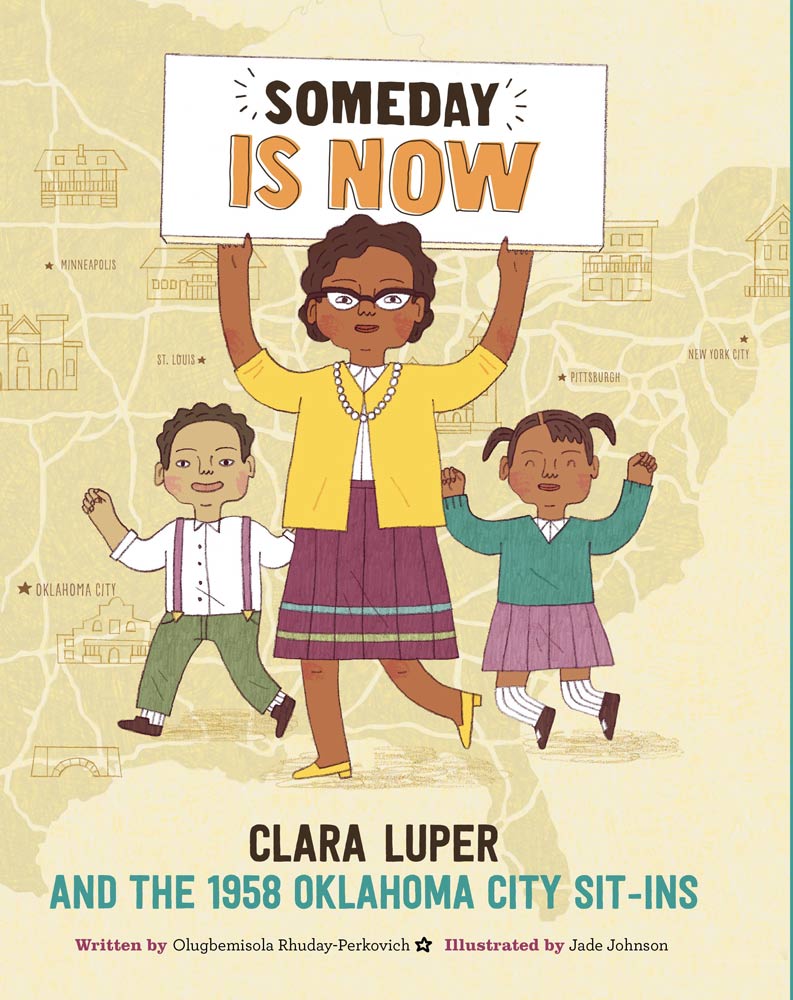 "Not only does this book highlight an important civil rights activist, it can serve as an introduction to child activism as well as the movement itself. Valuable." - Kirkus Reviews, starred review

"Relatable and meaningful ... A top addition to nonfiction collections." - School Library Journal, starred review
"The story's drama is inherent, and readers may well be inspired by the difference people—even young ones—can make."-Booklist

Someday Is Now tells the inspirational story of the celebrated civil rights leader, Clara Luper, who led one of the first lunch-counter sit-ins in America.

How will you stand against something you know is wrong? One way is to follow the lessons of bravery taught by civil rights pioneers like Clara Luper.
With courage and conviction, Clara Luper led young people to "do what had to be done."
Reading Level:
Picture Book
Two Naomis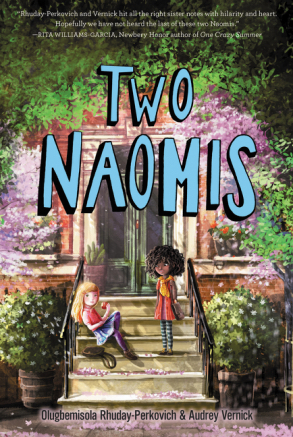 Nominated for an NAACP Image Award
"A smart, endearing story about two girls who are blending families, growing up, and building a friendship." - Kirkus Reviews, starred review

"This story of two families coming together is grounded and sweet. Recommended for all children who appreciate realistic contemporary stories." - Booklist, starred review

"Warm, upbeat, and satisfying." - Publishers Weekly

"A sweet coming-of-age story. Highly recommended" - School Library Journal
Other than their first names, Naomi Marie and Naomi Edith are sure they have nothing in common, and they wouldn't mind keeping it that way.
Naomi Marie starts clubs at the library and adores being a big sister. Naomi Edith loves quiet Saturdays and hanging with her best friend in her backyard. And while Naomi Marie's father lives a few blocks away, Naomi Edith wonders how she's supposed to get through each day a whole country apart from her mother.
When Naomi Marie's mom and Naomi Edith's dad get serious about dating, each girl tries to cling to the life she knows and loves. Then their parents push them into attending a class together, where they might just have to find a way to work with each other—and maybe even join forces to find new ways to define family.
Reading Level:
Middle Grade
IT DOESN'T TAKE A GENIUS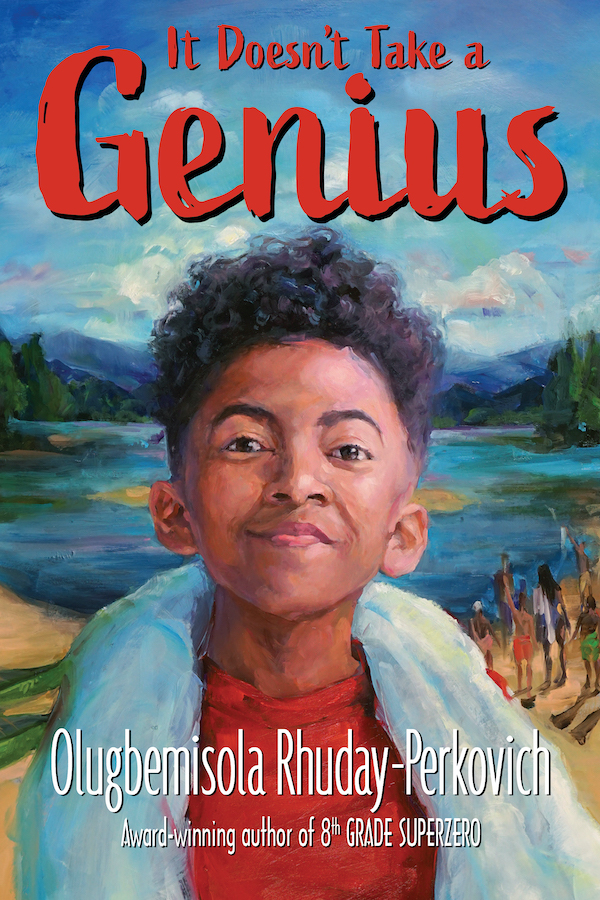 A hilarious and moving coming-of-age tale that explores the intersection between self and community and the complexity of Black identity as a boy wonders: if he's not who he's always thought he was, who exactly can he be?
"An exceptional novel with broad appeal." – Kirkus Reviews (Starred Review)
Emmett and his older brother Luke have always been "Batman and Robin," though they're quick to bicker about who's who. Spending the summer at a historic Black summer camp seems like a wonderful adventure for the two to share, but since Luke is there as a junior counselor, he seems to spend all of his time being everyone else's big brother, and ignoring Emmett.
As Luke seems to be moving on to new adventures, Emmett struggles in unexpected ways, especially in swim class and the "It Takes A Village" entrepreneurship class. Without his brother to turn to for support, Emmett works to build a new crew of "superfriends," who'll help him plan something spectacular for the end-of-camp awards night and celebration. Along the way, Emmett learns that no matter what, there can be many ways to define family.
It Doesn't Take a Genius is inspired by the feature film Boy Genius, starring Miles Brown, Rita Wilson, and Nora Dunn.
Reading Level:
Middle Grade
OPERATION SISTERHOOD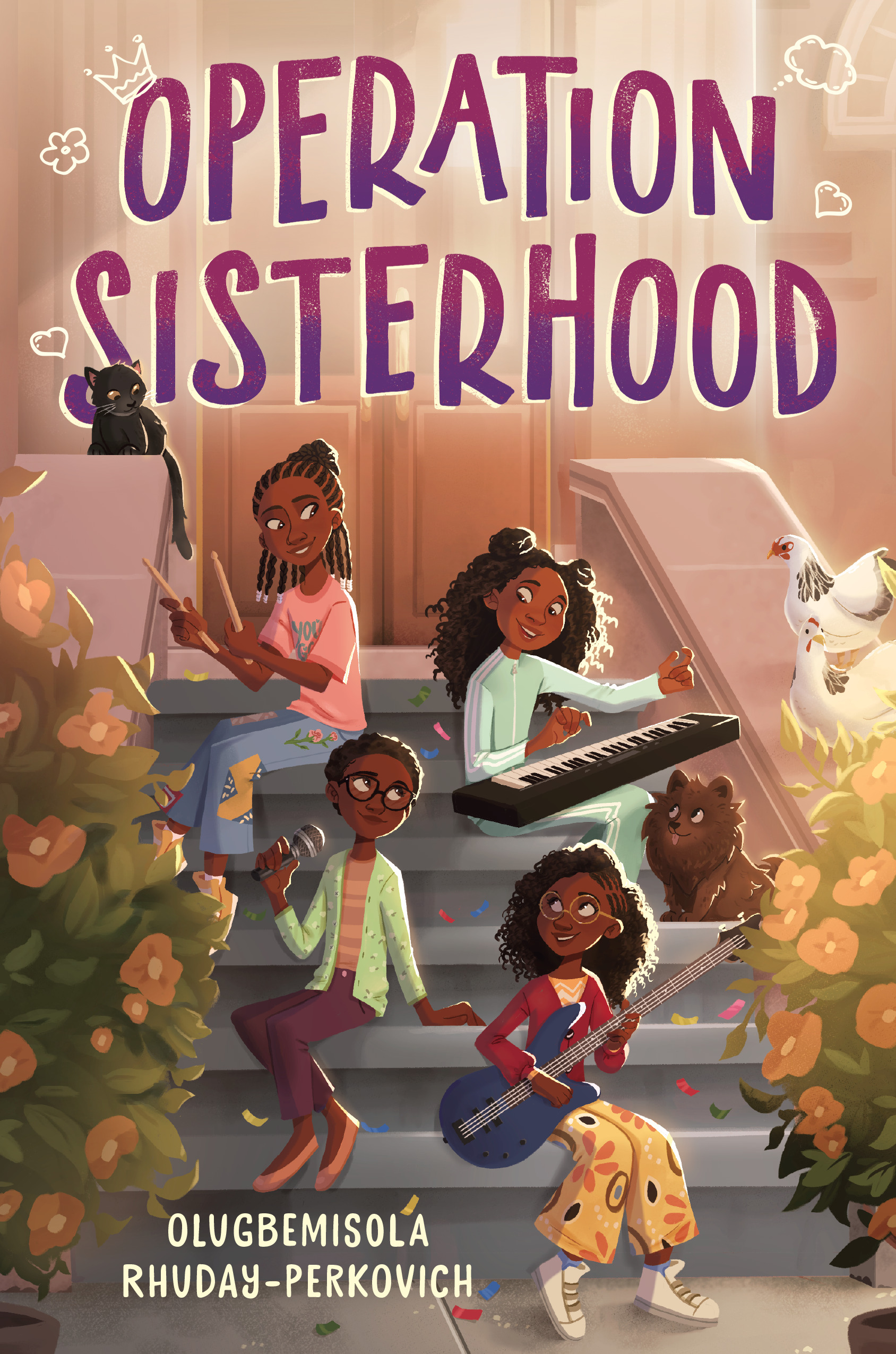 "[A] jubilant middle grade novel." -The New York Times
Bo and her mom always had their own rhythm. But ever since they moved to Harlem, Bo's world has fallen out of sync. She and Mum are now living with Mum's boyfriend Bill, his daughter Sunday, the twins, Lili and Lee, the twins' parents…along with a dog, two cats, a bearded dragon, a turtle, and chickens. All in one brownstone! With so many people squished together, Bo isn't so sure there is room for her.

Set against the bursting energy of a New York City summer, award-winning author Olugbemisola Rhuday-Perkovich delivers a joyful novel about a new family that hits all the right notes!

"This ode to Black girlhood and the communities that serve them offers humor, tenderness, and charm." –Renée Watson, New York Times bestselling author

"A beautiful, rich, and deeply comforting story about family and the powerful choice to live with joy, Operation Sisterhood is a book to savor." –Rebecca Stead, New York Times bestselling author
OPERATION SISTERHOOD bubbles over with humor, heart, and big-blended-family enthusiasm -- a joyful love letter to Black girls, New York City, and the transformative power of sisterhood.
-Kate Messner, author of Chirp and Breakout
Reading Level:
Middle Grade