Paula Chase-Hyman doesn't mind being known as a Jane of all trades, Queen of none. But a single theme has followed throughout her career in communications—keeping her finger on the pulse of teen culture. Luckily, her long memory for all things young led to a career writing novels for children.
Paula's Del Rio Bay series helped introduce Dafina's YA line in March 2007 and was among the first of many popular fiction titles featuring Black protagonists.  Her critically acclaimed middle grade debut, So Done, offers her signature friendship story arc while addressing complex issues in a voice that speaks directly to younger readers.
Website: http://www.paulachasehyman.com/
Books by Paula Chase-Hyman
So Done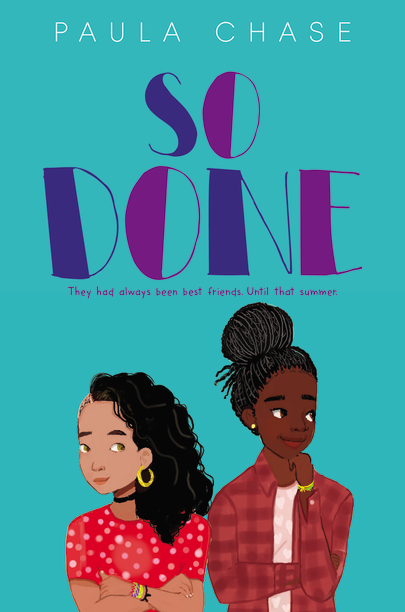 When best friends Tai and Mila are reunited after a summer apart, their friendship threatens to combust from the pressure of secrets, middle school, and dance auditions for a new talented and gifted program. A memorably complex and compelling story about the friendship between two very different girls.
"A beautifully written and achingly realistic portrayal of the growing pains even the best friendships often must endure. Tai and Mila's journey felt as real and messy and ultimately hopeful as all true friendships are." Jo Knowles, award-winning author of See You At Harry's
Reading Level:
Middle Grade
The Del Rio Bay series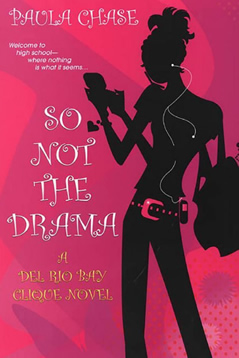 "Surprisingly real and deep…well worth reading." – Teens Read Too
"Contemporary friendship story, which revels in rich diversity of race, color, and class."
—Booklist
"With humor and a clear eye, Maryland author Paula Chase sees straight to the heart of today's teen culture."
—Washington Parent, February '08
"Our fave cheerleader with flavor is back in the third installment of the Del Rio Bay series."
—American Cheerleader, August 2008
"Fans of the series will enjoy the continuing adventures of the crew; newcomers will appreciate this fine young adult novel while seeking out the previous four escapades" – Harriet Klausner on Flipping The Script
Reading Level:
Young Adult