When I visit schools, one question kids ask is: "Do you have to be a grown-up to have a published book?" I tell them about trailblazer John Steptoe who started writing and illustrating his acclaimed book Stevie when he was 16. I mention Christopher Paolini who was a teen when his parents self-published his novel Eragon. A couple years later, it became a bestselling book for Knopf and inspired a feature film. It takes talent, hard work, resilience, commitment. But yes, kids can be published authors too.
I'm excited to add three more to my list of examples.

Brown Girls Publishing, a boutique company founded by best-selling authors Victoria Christopher Murray and ReShonda Tate Billingsley, has an imprint that brings "fresh voices for children, written by children." Three of those voices are tweens, Jackie Lee, Morgan Billingsley and Gabrielle Simone. Their first book was a collection of three Christmas stories titled The Perfect Present. Their second book, The Perfect Summer, debuted last month.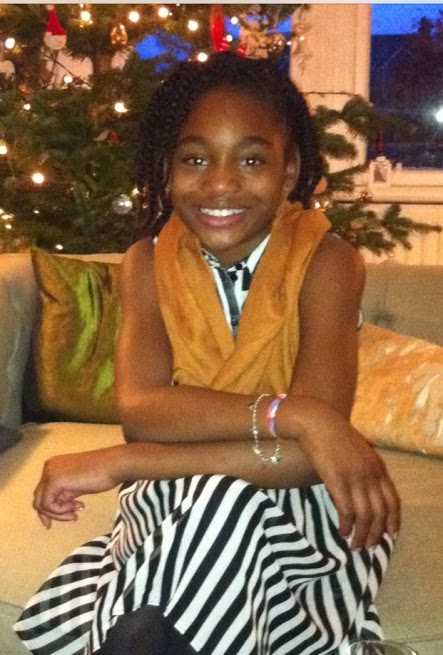 "It's summertime! That means it's time to sit back, relax and just have fun, right? Wrong! For Marlena Fernandez, Gloria and Valerie James and Max and Mickey Martin . . . summer is all about life lessons in these three page-turning tales about kids in search of The Perfect Summer."
The girls count writing as just one of their many talents. Jackie is an actress who has starred in regional productions of The Wiz, The Christmas Present and One Night with a King. Morgan loves swimming and volleyball and serves as the secretary for the teen group of her Jack & Jill chapter. Gabrielle loves to learn. She's student council representative for fifth grade and enjoys basketball, playing with dolls and soccer.
Here Jackie and Morgan talk about their latest book and share why they write:
What inspired you to be an author?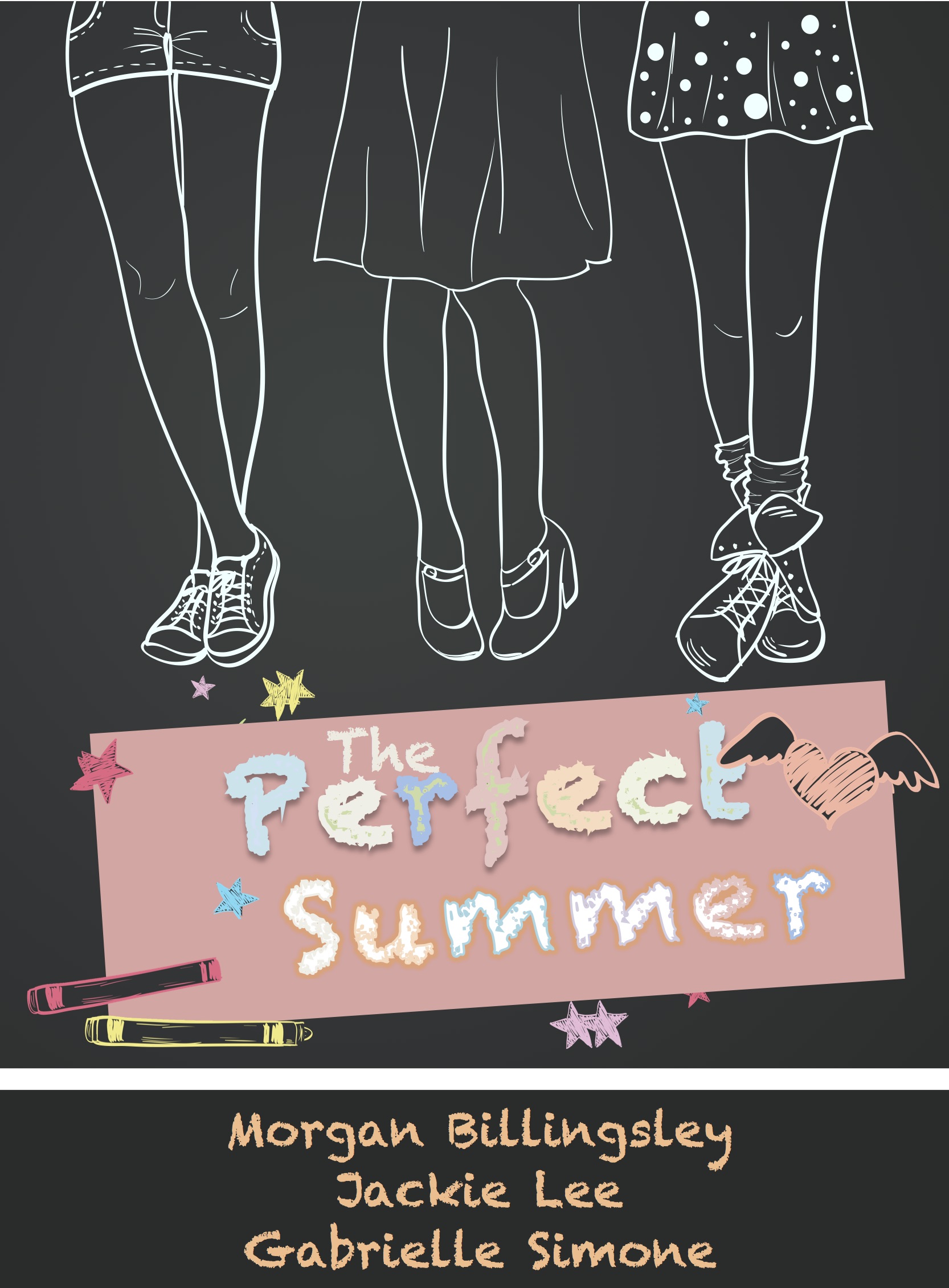 Jackie:
First, thank you for interviewing me. My mom interviews a lot of authors on her radio show. She also creates events for authors. Therefore, I always thought writing stories were cool.
Morgan: My mom is an author, so I guess you can say it's in my blood. But I love telling stories and being able to make the characters do what I want them to do.
How did your story evolve?
Jackie: I look to ready funny books and books with good messages. I just thought of a few things and put them in my notebook.
Morgan: I wrote a simple 500 word paper and I wanted more of my own story. So I went back added details and the story grew.
Please tell us about your publication journey. How did your book project develop? What did you learn from the editorial process? What were the challenges? What were the rewards?
Jackie: This is my second book with Little Brown Girls Publishing. Editing is not easy for me. You have to pay attention to everything. I had Sol Testing during my deadline. That was not fun.
Morgan: I think I'm doing pretty well for an author. I made it to my second book not that far behind my first one. Of course, as with any author, I had some bumps and scratches along the way but I got up, dusted myself off, and kept going. At the beginning of my first story, I was struggling but then I got the hang of it. My second book was a tough one. The way it all came together was very original. It wasn't as easy as it looked. My editor sent my first draft back because I kinda typed my whole book like I text :-). So it made me become much more professional. That probably was the biggest challenge. Some people may say I got this chance because my mom is an author, and I may have gotten in the door because of that, but I stayed because I'm a good writer.
How did you feel when your book was published?
Jackie: I was excited! I want to share my hard work with other kids.
Morgan: It's a wonderful feeling to see something I wrote, I created come alive.
What advice would you offer other teens who dream of being authors?
Jackie: Believe in your dreams. Don't let other people stop you from ding what is in your heart. You can accomplish your goals.
Morgan: Age is nothing but a number. You can write (or pursue any dream you have). Just never stop trying. Even if you don't have someone there for you like I do, it doesn't mean you can't write amazing books or stories. And if God has blessed you with the gift of being able to write, you need to use it. I would consider it God's gift that you can write and not everyone can write so take it as the greatest gift you can receive. I love writing and it's a way I can let out my emotions.

What is your vision for the future?
Jackie: I want to continue writing. I have a lot more stories to tell. I also want to be a scientist.
Morgan: I want to just keep writing. I dont know that I want to be an author when I grow up because I've accomplished that goal. In the future, there may be other great things for me to conquer. Whatever I do, I'll give it my best.
Find out more about Brown Girls Publishing and buy a copy of The Perfect Summer here.