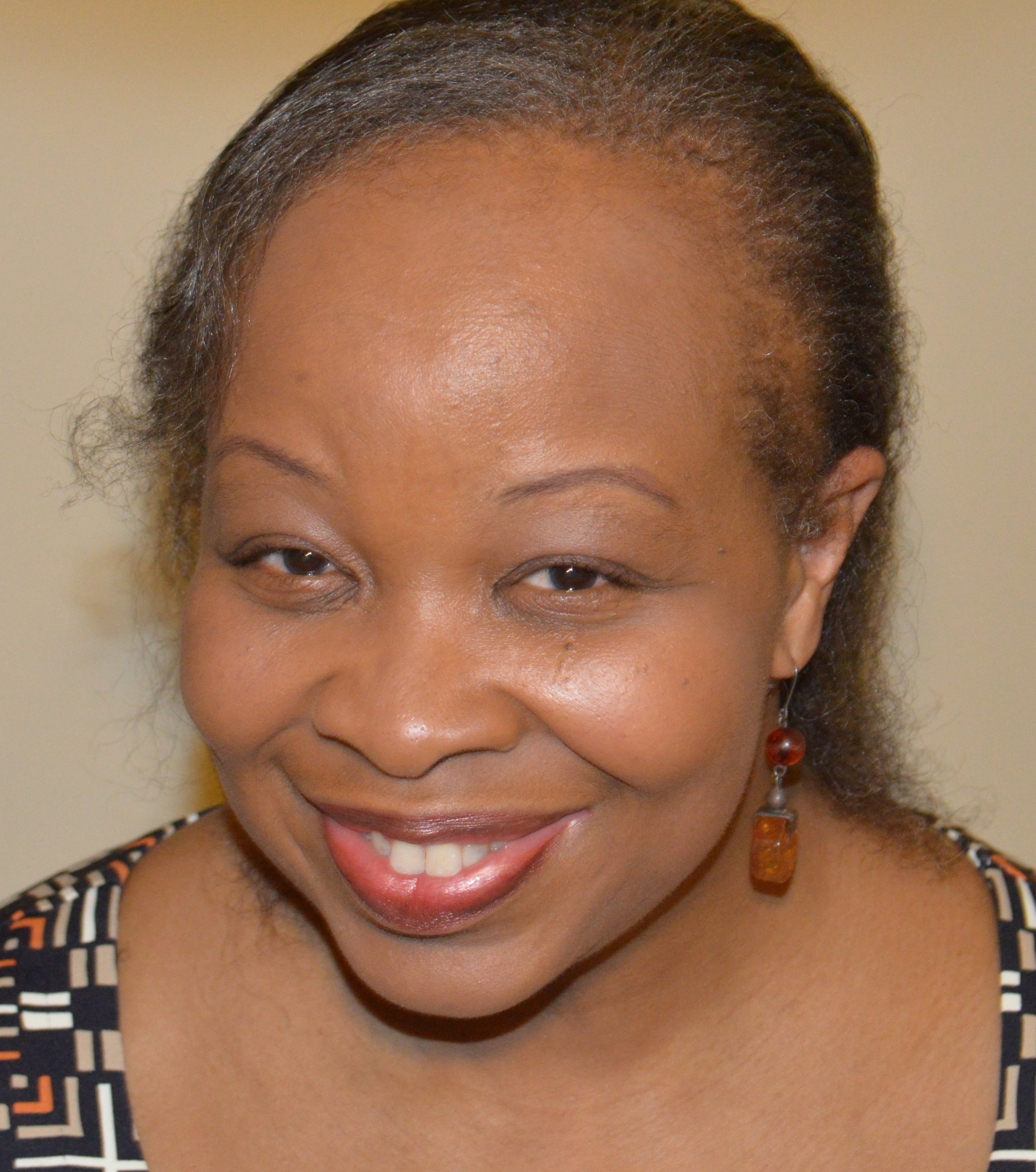 One of the pleasures of The Brown Bookshelf is getting a sneak peek at outstanding new work by black children's book creators. Thank you to Marimba Books for sending us the latest treasure by award-winner Rita Williams-Garcia, The Bottle Cap Boys Dancing on Royal Street. Illustrated by Damian Ward and distributed by Just Us Books, Rita's second picture book (officially debuts on October 15) is a lyrical celebration of young performers in New Orleans who grind bottle caps into the bottom of their sneakers and tap to applause and tips. The story, a thrilling competition between two brothers who are "bottle-cap kings," pulses with meaning as you learn how their tapping helps realize their dreams. With finger-snapping rhythm, just-right pacing and loads of cool, Rita's talented brothers dance their way into our hearts.
We're proud to share an interview with Rita that gives you an inside look at Bottle Cap Boys, explores her inspirations and generously passes on advice to aspiring authors.
Hi Rita! Welcome back to The Brown Bookshelf. It's an honor to celebrate your beautiful new picture book, Bottle Cap Boys Dancing on Royal Street.
Yay, Brown Bookshelf! I must tell you, I was on a panel at Bookcon with Cheryl Hudson this past spring, where a teen attendee recommended the Brown Bookshelf for finding books of diversity. Leave it to teens to be in the know.
 We featured you in our 2008 28 Days Later campaign. Since then, you've created even more outstanding work. How has the racial landscape of the children's book industry changed since you've been in the field? Do you feel like there are more or fewer opportunities for black children's book creators than when you started? What is your advice to those who want to break in? What do you hope the future brings?
What landscape? It was a desert back then. You could count the number of books for children and teens published per year featuring black characters on one hand. I almost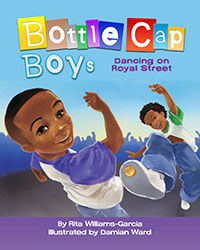 don't want to go back there. It depresses me. In the 1980s there were so few contemporary stories, or stories beyond the Civil Rights Era. In the meantime, our kids and teens were crying out for more relatable, contemporary stories. And yes, I'm speaking of teen novels primarily. Walter Dean Myers was leading the fight, especially for male teens, but contemporary female protagonists were hard to find. Jackie Woodson and I had been around since the late 80s, but it wasn't until the mid-90s with authors like Sharon Draper, Sharon Flake, Nikki Grimes, Angela Johnson, that the presence of contemporary black female protagonists began to come to the forefront. (Please, people. I know there were more in the 80s and 90s. The point is, they were still countable, which is the problem.) You could find the 90s titles in libraries but also in big chains and independent book stores. The mid-90s also rang in the heralded the success of Christopher Paul Curtis's groundbreaking The Watsons Go to Birmingham and Bud, Not Buddy. Even so, we're still talking relatively small numbers of books about children and teens of color being published annually, twenty years ago.
However, the picture book market was picking up. The more colorful, the better! Parents and grandparents demanded these books at festivals, fairs, stores and at the library for their home libraries and for bedtime reading. Illustrators of color or those who illustrated books of diverse characters were on the rise. They brought to the page a warmth of diversity within diverse people like no one else could. It makes a difference to the child viewing the art and wanting to find connection with the characters.
In those early days you had a fledgling group of industry professionals of color, looking for books that featured people of color. Andrea Davis Pinkney's Jump at the Sun (Disney) brought us Sharon Flake's The Skin I'm In—over a million copies sold. Scholastic editors Bernette Ford and Kevin Lewis—who later moved to Simon and Schuster were always actively seeking books of diversity in the 90s. While there are more editors of diversity in publishing for children, there is room for more.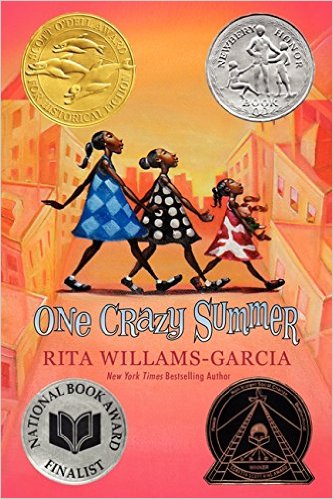 Years ago, I counted the number of books being published annually. Getting to the heart of diversity today must go much further than that. Publishing includes not only the author and her book, but the world that produces the book, presents and critiques the book, markets the book, distributes the book, heralds the book, shelves the books, and makes buying decisions about the book. It helps to have diversity in areas of publishing to scout emerging talent, and to steer or encourage, even if their book isn't ready for publication—more the case than not. It helps to have that strong and diverse coalition of librarians looking for books to serve their communities. It helps to have agents who can see the literary and commercial potential in their client's career and fight for that author or illustrator. Yes, an agent does that and more in general, but an agent must understand the value of the book they are fighting for. An agent must have vision.
What would I like to see? Simple. I want to see so many books that we lose count of how many books of diversity are being published. I want to see a wealth of books of all subjects and representations for every reader.   Today, although you have more of a book count, and more of an author and illustrator count, and certainly more industry professionals of color, we still need diverse books! The numbers are still unrepresentative of the readers in our communities. Let me just say what Walter has always said: "There is still work to do."
The road for those who are trying to break in is tricky, often arduous, but well worth it. I was having a conversation with Jackie a few years ago about where this next generation of black writers will come from. Things looked bleak. But that was a few years ago. The ground is opening up and a new generation of authors and illustrators are producing phenomenal stuff, covering a diverse field of subjects and characters! I see them enrolling in MFA programs like Vermont College of Fine Arts, Hamline, Simmons College, and Rollins, but we need more candidates. It isn't that an MFA is essential, but the understanding of craft gives the writer a leg up in this highly competitive industry. Gone are the days when you can write from the heart and be clueless about notable books in the industry that are being published. My first novel was full of promise, but I had a lot to learn. Having to start all over was nothing but painful, but I had to decide if would be angry or published. I chose being published. I learned as much as I could about the craft of writing and then got an MA in Creative Writing. Financial hardship keeps many applicants of color away from pursuing an MFA. Even for people of the majority, it takes tremendous sacrifice to make that commitment. MFA programs like VCFA are offering diversity scholarships, but it is still a challenge.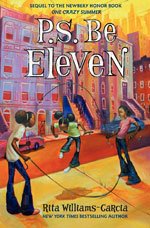 In the meantime, read widely. Read what's out there across the board. Write every day. Keep a writing schedule and stick to it. Embrace revision. There's no writing without rewriting and rewriting. [Full disclosure: I hate it, but I'm generally grateful for the process.] Know your craft, but don't let craft knowledge make you crazy. Find one good craft book. Maybe two. And let that be that. Annie LaMott's Bird by Bird is a good start, along with Marion Dane Bauer's What's Your Story—especially if you're truly beginning.   Get an agent. Having an agent is the best indication that your work is marketable. Listen to your agent. They get paid by selling your book. They want to get paid, but they are also as good as their reputation. They must believe your book is of fine quality and beyond.  [Full disclosure: I don't have an agent, but I am a relic of a bygone era. Get an agent.] When you finish your novel, start on a new one. Let your book get cold before you come back to it—but you must stay hot. Get to writing your next project!
You're known best for your award-winning novels like P.S. Be Eleven and One Crazy Summer. But you also have an acclaimed picture book, Catching The Wild Waiyuuzee (2000). Had you always intended to return to that genre? Why or why not?
Believe me. I would publish a picture book every other year if someone wanted them! I write and rewrite, but, alas—I meet up with more rejections than a few! Does that stop me? Nah. I imagine, write, rewrite them and rewrite them and put them away when I get stuck. But when I have a breather in between novels or when I'm stuck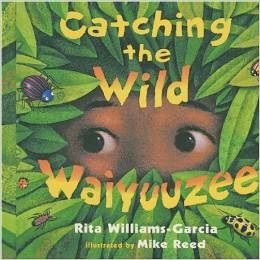 during the course of writing a novel, I work on a picture book. I absolutely love the shorter form. I love the colors, rhythm and humor of picture books and read a lot when I get a chance. I keep trying. Wish me luck!  
What inspired  Bottle Cap Boys? Why did you want to tell that story as a picture book instead of in a longer form? What were the challenges and rewards?
I'd been to New Orleans twice before the devastation of 2005. During those visits I couldn't hit a corner without seeing kids with tip boxes, bottle cap dancing on street corners or in the French Quarter. I never left the hotel without change for tip boxes. It was hard to pass these dancers by without showing them a little love. I had even picked up a print by artist Margaret Slade Kelly of two boys bottle cap dancing and hung it over my desk. Those hard dancing kids just stayed with me.
There were so many levels of devastation and sorrow in the wake of the gulf storm. All we could do was pray and donate whatever we had to the displaced and marooned. Later, I began to think about the children I used to see dancing on street corners.  Many stories come to mind. After all, even while those kids danced, they also dealt with the dangers and realities of being on the street. A grittier story about children in survival mode is straightforward enough to plot itself in a longer form. I know I could tell that story. The problem was, my heart was never in telling it, so I'm leaving that to another writer. Instead, let me work on much younger hearts and minds. If you read about bottle cap dancers when you're five or six, then you might want to try bottle cap dancing. If you read about bottle cap dancers on Royal Street, you might feel the magic. If you see tasty food falling out of the sky on these colorful pages when you're five or six, you might taste the flavors of New Orleans without having been to Dooky Chase or any of the other fine New Orleans restaurants. The very young will have more than enough time to read those more complex and grittier stories a little later.
On your site, you say, "I'm a writer, an observer, a daydreamer. I look at people or a situation and simply imagine." I love that statement. Can you tell us about the impact seeing the young bottle cap tappers had on you?
I'm often asked if my stories are autobiographical, and I have to say, no—although, like my protagonist in Blue Tights, I wanted to dance, but didn't have a dancer's body. For the most part, I deeply imagine my characters until I can hear them. Understand them. This happens when I'm still. In the daydream zone! I'll go out spot something or someone interesting, and fixate on what I find intriguing. From there, possibilities of story might bloom. I like to take a quick glance at a person or object and build a small story in my mind. Maybe a woman's outerwear is too neat. I then imagine she's living in chaos. I see a boy with a bump on the side of his head. The story I imagine entertains me more than the story he'd tell me. Very little of what I observe daily goes into my writing, but it trains my brain to think about my characters deeply.
The thing I observed about the bottle cap dancers years ago was that they didn't smile much but danced energetically. When they did smile, there was a plea in their eyes, or sometimes the smiles were so hard, I could feel the dancers wearing their masks and willing their souls elsewhere. I could also see that many of these kids were hungry. If you look at the world like a writer, you'll always see a little more than you expect or want to see. But your mind "goes there." You can't un-see. In this case I thought of how a young soul could be both sad and triumphant.  
On the Just Us Books home page, there's a lovely note welcoming you as a new addition to their publishing family. The note ends with "welcome home," because you're longtime friends of the Hudsons. Do you feel like working with them is a homecoming? Why were they the right publisher for Bottle Cap Boys?
Having my book published by Team Hudson is indeed a homecoming. When my children were growing up in the 80s and early 90s, my husband, Peter Garcia and I felt strongly about surrounding them with books whose characters looked like them. We wanted our daughters to see the accomplishments and history of people of color in the U.S., Africa, the Caribbean and Latino countries. Just Us Books was our "go to" source for fun and educational books. I recall Cheryl's Bright Eyes, Brown Skin, [co-written with Bernette Ford] drawn lovingly by George Ford was a big favorite at the Garcia home. I had to get two copies because the covers got dogged from constant page turning.
My association with the Hudsons is more than a typical author and publishing pairing. I wanted to pay tribute to the children who were part of the street performer scene in New Orleans, and at the same time I was "going through it." I'd quit my long-time job in the software industry and was living lean as I wrote Jumped and worked part time for Vermont College of Fine Arts. The Hudsons showed immediate interest and enthusiasm in Bottle Cap Boys when I queried. We began a partnership of creating a picture book that would be a celebration, in spite of the hard realities these young dancers face. Not only was my book in good hands but I was in good hands. The Hudsons understand about hard times, the storm and the rainbow.
On the bio page of your web site, you say, "Writing stories for young people is my passion and my mission." Please tell us why it's so central to who you are. What do you hope your writing gives to children and adults?
In truth, I had to develop a passion for writing for young people. I'd been grooming myself to write the "Great American Novel" for adults since I was a kid. I probably read more adult novels, plays and poetry than I read children's literature back then. But when I needed a novel for contemporary urban girls and couldn't find one I began to shift gears. And then actually meeting readers changed everything! I could see the need for stories with connection in readers and especially in non-readers, I had the joy of storytelling, fiction (lying), and reading in me for as long as I can remember. I know that my people were forbidden to learn to read, so they memorized parts of the Bible. I know my father was denied entrance to his local library because he lived in the Jim Crow south. I know that people need story. Can you imagine a generation that learns to turn off the necessary act of reading because for them it holds little connection? The thought of an elective illiterate society frightens and depresses me. I hope to simply write a story someone's dying to read. I want to include and not exclude. I hope to tell both truthful stories and wildly imaginative stories. I hope these stories made connections and foster possibilities for readers of all ages.
What's next for you?
I'm definitely pitching a pb to Just Us Books when I'm ready. Cross your fingers for me! I'm finishing up a short middle grade novel, CLAYTON BYRD GOES UNDERGROUND, aimed at a reader in need of a shorter book, high content. Think the blues meets hip-hop.  Again, wish me luck!
Learn more about Rita Williams-Garcia here.  Buy a copy of Bottle Cap Boys Dancing on Royal Street here.