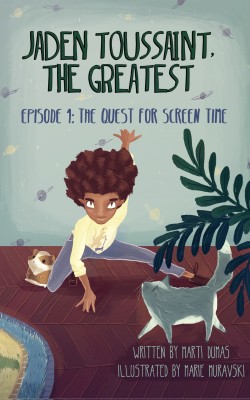 A Brown Bookshelf reader let me know  that there are two Plum Street publishing companies – Plum Street Press, based in New Orleans, and Plum Street Publishers, based in Arkansas, which issued the call for submissions. So sorry for the mix-up. Lucky for us, both are open to new work:
Here's what I wrote about Plum Street Press:
When I saw the cover for Jaden Toussaint, The Greatest, written by Marti Dumas, I was intrigued. Fly fro, ready for action, cool sub-title: The Quest for Screen Time. Loved it. Who gave that story a home? New Orleans boutique publisher Plum Street Press.
Along with the Jaden Toussaint series, they publish the Swift Walker science and geography series.
Here are the submission guidelines:
All our stories feature children of color as the protagonist, although race need not figure prominently in the story or at all. We are particularly interested in middle grade manuscripts (approximately 10,000-30,000 words targeting 8-12 year olds) but will also be accepting submissions for picture books and YA. Queries can be sent to: query.plumstreetpress@gmail.com.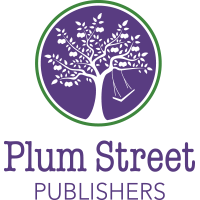 Plum Street Publishers, based in Little Rock, Arkansas, was the company that asked us to spread the word that they're looking for authors and illustrators. It was founded by award-winner Liz Smith Russell. For almost three decades, she was Publisher at August House. She continues her commitment to multicultural children's books at her new company.
Here's the call for submissions:
Plum Street Publishers is seeking submissions for children's, middle grade, and YA titles. We are also interested in viewing artists' portfolio samples for our forthcoming picture book line. We are committed to publishing diverse voices and experiences and promote tolerance and understanding through books for young readers. Our submission guidelines can be found at http://www.plumstreetpublishers.com/pages/publishing-with-plum-street.
Get those portfolios and stories ready.