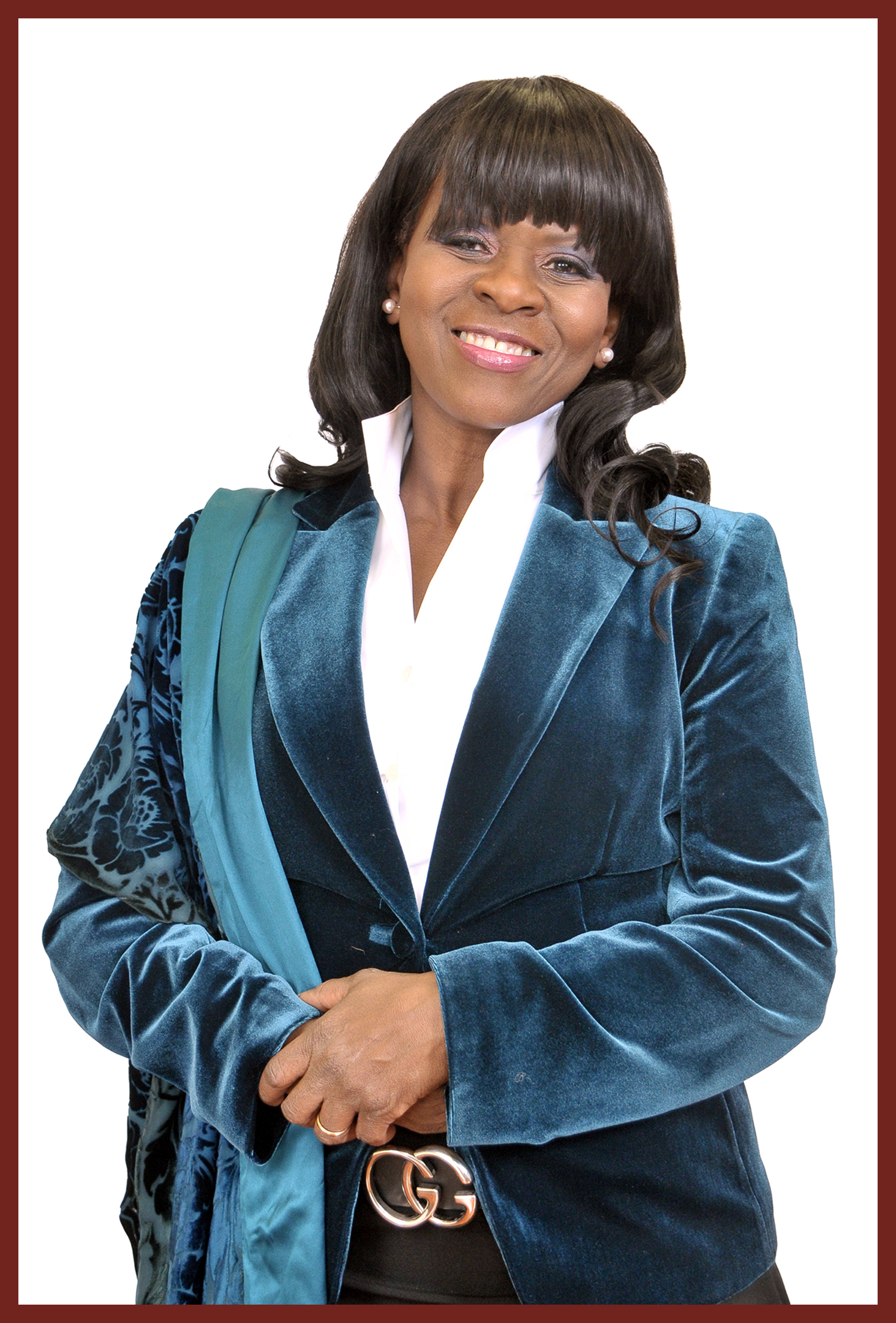 Twenty-five years ago, Vanesse Lloyd-Sgambati created the African American Children's Book Fair in Philadelphia to spread the joy of reading and get books by black children's book creators into kids' hands. At that first event on a frosty day, 250 people attended. Today, more than 3,000 line up to buy books and meet black authors and illustrators.
The magic returns this Saturday from 1 p.m.-4 p.m. at the gymnasium of the Community College of Philadelphia, 17th and Spring Garden Streets. Find out more here. We're excited to welcome Vanesse back to The Brown Bookshelf to discuss this special milestone.
This year marks the silver anniversary of the African American Children's Book Fair. Congratulations on that important milestone. What makes you most proud?
The support I get from the community and my corporate partners has made this an amazing literary journey. Also, the authors and illustrators – without their participation, this would be just another book fair. People like E.B. Lewis and Tonya Bolden – who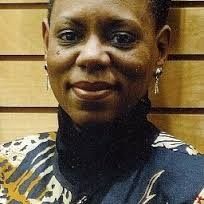 participated in the first event – their endorsements have helped to grow this book fair. The media – especially those in the African-American community – who have understood the importance of our message … a book does open a world of opportunities.
Take us back to that first book fair. How has it changed and grown over the years?
When I started this journey, I didn't have a grand plan. I am a literary publicist and marketing consultant, so I'm always looking for ways to promote books. The early '90s were an amazing time for African-American books. It is often referred to as The Literary Renaissance. I kicked off my career in the industry by representing The Urban Lit Fiction Divas. My first promotion campaign for Harper Collins landed the author Connie Briscoe on The New York Times Best Sellers list.
I was on a roll. With over 250 African-American bookstores around the country, the books were flowing like water into the hands of consumers. A number of major corporations used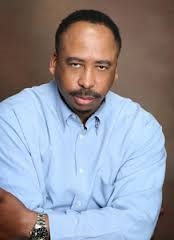 my company to promote their brand utilizing authors. It was an exciting time for books. The conversation ice breaker was not "What is your sun sign," but, "What have you read lately."
The media was all over these authors – both mainstream and African American outlets covered their books extensively. The book tour reigned supreme. A ten- or fifteen-city tour was the norm.
In Philadelphia, my hometown, there were 12 African-American bookstores. I remember on one block there were three bookstores that focused on African-American titles. There was enough business for everyone.
But, the one thing that was missing was a focus on children's books. Adults, who might buy two or three books for themselves in one purchase, relied on schools and libraries for their children's reading consumption.
I was friends with the special events person at one of the major department stores. She needed an event to draw consumers – buzz word "African-American" consumers – into the store on the weekends.
I knew adult books, but I didn't know the children's book market. So I partnered with Larry Robins of Robins Bookstore to sell the books and reached out to Marie Brown – who is the dean of African Americans in publishing to identify participants. She provided me with eight names – Tonya Bolden, E.B. Lewis and Jacqueline Woodson were on the list.
We got about 250 people on that cold, frosty day. Seeing the folks load on up books, I knew this was an untapped market. Still, the Children's Book Fair was just one of many events I produced on an annual basis.
Year after year, the event grew in attendance. In the fifth year, a local mainstream newspaper saw the turnout and asked that we host a general children's book fair. We had a cross section of books, authors and illustrators. But 85% of the attendees where African American.
So, in the words of my mama, Helen I. Lloyd, work with what works for you. Today, on average, over 3,500 people attend the two-hour event.
Please share some of the comments you've heard from attendees. Why does your book fair matter so much? 
Every year, during the course of the program, people walk up to me and say, "Remember me," and begin to tell me stories about how books have had an impact on their lives or a story about an author/illustrator or their favorite book.
But, one of the stories that stuck with me is about a young girl who was waiting patiently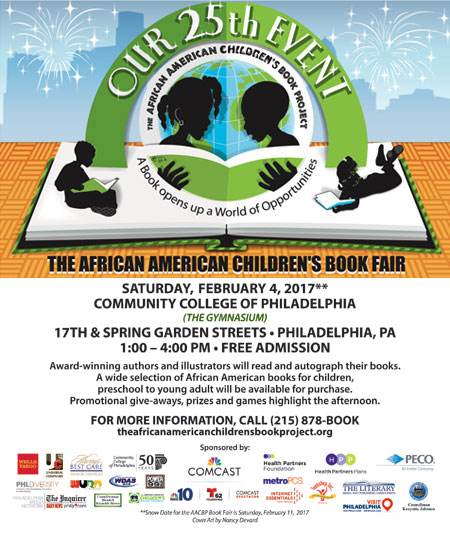 to get my attention. She was holding two books. I recall one was E.B. Lewis' "I Love My Hair." She said, "I want thank you for doing this book fair. But, I also want you to know 10 years ago, my family was homeless and we lived from shelter to shelter. But these books were a constant in my life. I owned them." She continued, "I'm now in college, but I wanted you to know how much this Book Fair has meant to me and when we came to the Book Fair we were just like all the other kids in the room."
I could write a book on how this Book Fair has had an impact on children in the community. Books do change lives.
But, on the flip side, as I travel around the globe, I hear from people who say there are no black books. I even heard this statement: "Black people don't read to their children." This is FICTION (I could use different words, but this is a book website).
My response is RUN; don't WALK, to the African American Children's Book Fair on the first Saturday in February in Philadelphia. You will see rows of books, numerous authors and illustrators and African Americans standing in long lines to BUY books. This is FACT.
The chorus about the lack of books is loud – as it should be. These groups keep diverse books on the radar of the publishing industry and in the minds of consumers. They've made some great strides in connecting the dots. But, unfortunately, when people hear the "are not," they don't try to seek out the "are." Some of the best books of our generation are in the market place. Our mantra is: "Preserve a legacy, buy a book." I get a lot of grief when I remind folks that publishing is a business and supply equals demand. Sitting on the sideline complaining is not going to change the outcome. You have to buy books.
This Book Fair is one of many ways to silence the naysayer. I also host a weekly segment on "The Bev Smith" nationally syndicated radio show introducing consumers to the world of African American Children's Books. In the Philadelphia tri-state region (Delaware, Southeastern New Jersey and Pennsylvania) I guest host a segment call vls journeys (Vanesse Lloyd-Sgambati's Journeys) on two of the top radio stations in the market the first Sunday in the month. I am also on the speaker circuit and I do lot of advocacy work to encourage consumers and corporations to buy brand new diverse books.
What are the highlights of this year's book fair?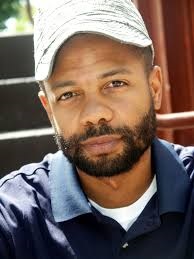 Newly minted 2017 Caldecott Winner Javaka Steptoe will make a presentation from his book "Radiant Child: The Story of Young Artist Jean-Michel Basquiat." Wells Fargo, one of the corporate partners, purchased his book to  give away to educators to use in their classrooms.
Here, everybody wins – the corporate sponsor gets visibility in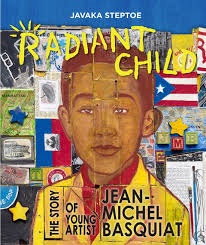 the community, the author/illustrator gets their book sold and the consumer – teacher/children – get a brand new book.
Carole Boston Weatherford and R. Gregory Christie, the author and illustrator of the 2017 Caldecott Honor Book "Congo Square," will make a rare appearance together. In fact, this event has the most author/illustrator combinations in the country and includes:
R. Gregory Christie, who has illustrated books for Tonya Bolden, Vaunda Micheaux Nelson, Carole Boston Weatherford
Floyd Cooper, who has illustrated a book for Carole Boston Weatherford
Elizabeth Zunon, who has illustrated books for Vaunda Micheaux Nelson and Carole Boston Weatherford
Jeffrey Boston Weatherford ,who illustrated his mother Carole Boston Weatherford's books
E.B. Lewis, who has illustrated books for Kelly Starling Lyons
Shadra Strickland, who has illustrated a book for Renee Watson
Christian Robinson, who has illustrated a book for Renee Watson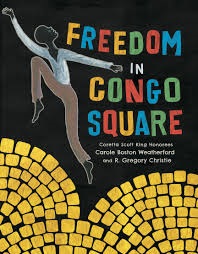 The event will also include printed storytellers, like Crystal Allen, Christine Kendall, Vaunda Micheaux Nelson, Jewell Parker Rhodes, Patrik Bass, Jabari Asim, Morgan E. Taylor, G. Todd Taylor and Pamela Tuck.
Add a dose of first time children's authors – Brittney Shipp, Sandra Richards, Michael Cottman, Munson Steed and Elleanor Jean Henley.
Toss in the 2016 Newbery Winner and New York Times bestselling author Kwame Alexander, and you've got an amazing literary event by ALL STANDARDS. Again and again,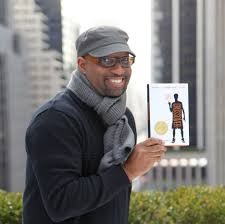 these are the best books of our generation.
Another highlight of the event is the NBC10-TELEMUNDO62 Reading Circle. The station's sponsorship shows their commitment to literacy in the region.
In the Reading Circle, over 30 authors and illustrators will make presentations from their books. Hosting is NBC10's Brandon Hudson, Harry Hairston and Aundrea Cline-Thomas. Representing Telemundo62 is Jaime Becerril and Andrea Cruz.
The PECO Literary Lounge is packed with interactive activities that celebrate reading. Participants also get to meet the authors/illustrators and receive a book.
Always Best Care Senior Services, Comcast, Councilwoman Jannie Blackwell, Councilman Kenyatta Johnson and MetroPCS are sponsors of the Educator's Book Give-Away. Health Partners Plans, Health Partners Foundation, Universal Companies, Councilwoman Blondell Reynolds Brown, Charisse Lillie and The Literary Media And Publishing Consultants are also sponsors.
While we will give away over a 1,000 brand new books purchased via our sponsors through the traditional retail process, consumers come to buy books. I brim with pride watching children shopping down the aisles to make THEIR selection of books to BUY.
I use the retail model to get consumers excited about attending the event. Get them in the door and they will buy a book. It's like Macy's one day sale, you keep hearing the message over and over and you go to the store even if you don't need anything. Once in, you make a purchase.
Everything about the Book Fair is designed to make the consumer better educated on what books are in the market place. The added value is meeting the author/illustrator – getting a book personalized.
The fun-filled afternoon is packed with activities that promote the power and JOY OF READING. The Literary Row will distribute book-related promotional materials free of charge.
What's your vision for the future?
For me it is time to focus on what exists. I will scream, yes scream, if I hear one more person remark that they love black books but they just don't exist. The more publicity, the more attention the movement gets about the importance of buying new books.
In these changing times, my message is to arm your children with books that celebrate their history. Knowledge is power.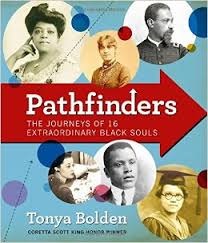 And finally I'm working on a very exciting project centered around the book PATHFINDERS: The Journeys of  16 Extraordinary Black Souls Written By Tonya Bolden
We are celebrating the pathfinders in communities across the country by holding pathfinders authorless events in cities around the country on February 24, 2017. The book is the focus to start the conversation.
Featured authors and illustrators at this year's book fair include:
KWAME ALEXANDER

CRYSTAL ALLEN
JABARI ASIM
PATRIK HENRY BASS
TONYA BOLDEN
R. GREGORY CHRISTIE
FLOYD COOPER
MICHAEL COTTMAN
NANCY DEVARD
NAHJEE GRANT
ELLEANOR JEAN HENDLEY
CHRISTINE KENDALL
EB LEWIS
KELLY STARLING LYONS
VAUNDA MICHEAUX NELSON
SANDRA RICHARDS
CHRISTIAN ROBINSON
BRITTNEY SHIPP
MUNSON STEED
JAVAKA STEPTOE
SHADRA STRICKLAND
MORGAN E. TAYLOR
G. TODD TAYLOR
PAMELA TUCK
RENEE WATSON
CAROLE BOSTON WEATHERFORD
JEFFERY BOSTON WEATHERFORD
ELIZABETH ZUNON
For more information, contact Vanesse at: read@theafricanamericanchildrensbookproject.org