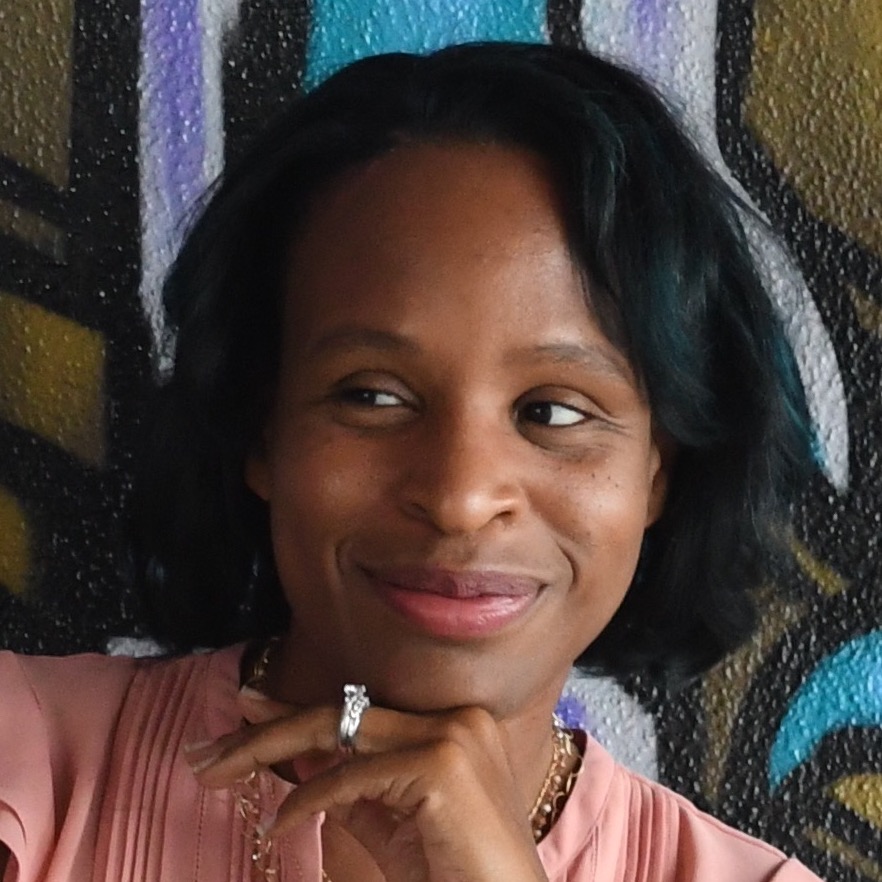 Nicola Yoon is the #1 NYT bestselling author of Everything, Everything, which is now a major motion picture, and The Sun Is Also a Star, a National Book Award finalist, Michael L. Printz Honor Book and a Coretta Scott King New Talent Award winner. She grew up in Jamaica and Brooklyn, and lives in Los Angeles with her family.
We featured Nicola back in 2016; a LOT has happened since. We caught up with her for an update. Welcome back, Nicola!
You've mentioned that you wrote Everything, Everything because you wanted your daughter to see herself reflected in media. Can you share some of the responses you've gotten from readers, and now from those who've seen the film?
The response from readers has just been incredible and, not gonna lie, some of them have made me cry. Every day — every single day — I get at least one email from a reader or a viewer telling me how much it means to them at Maddy is a person of color. When my little girl first met Amandla Stenberg on the set of the movie, the first thing she said to me is "she looks just like me." She said it again when she saw the movie at the Los Angeles premiere. I'll never be able to put into words how much those moments have meant to me.
In an interview about Everything, Everything, you said that "I didn't want her to be in a prison as much as yearning for something more, something different." Why was that important to you? What was the process of getting that concept on paper?
One of the themes I was exploring with the book was the ways in which love changes you. Love is a force. Sometimes it changes you for the better. Sometimes for the worse. In the book, Maddy is very happy with her life before she meets Olly. After she meets and falls in love Olly, she begins to look at the world anew. I think one of the things that love does is open you up to the world and make you more vulnerable. The ways in which we respond to that vulnerability is something I was interested in exploring.
What were some of the challenges for you in the process of seeing the story move from the page to the screen? What surprised you? And what was your cameo experience like?
In the beginning it's a little hard to let go of your characters, but that went away quickly for me. One of the best moments I had was when I was reading a revision of the script that had a scene that wasn't in the book. I loved the scene so much that I wished I'd written it. That moment made me happy because both the script and the movie are new pieces of art. Now there are more stories about Maddy and Olly out in the world.
The cameo experience was so great! We are "family on the beach" in one of the Hawaii scenes. It's about three seconds of me, my husband, and my daughter splashing in the waves in the background. Funnily, the scene took 45 minutes to film because my daughter kept pointing at the drone camera that filmed it so we had to do take after take 🙂
Congratulations on the success of The Sun is Also A Star! Where did that story start? How was the writing process similar to or different from working on Everything, Everything? What did you feel that you learned and incorporated into Sun? Now that you're a page-to-screen vet, what are you most looking forward to in the filmmaking process?
Thank you so much! It really started for me from the Carl Sagan quote -— "If you wish to make an apple pie from scratch, you must first invent the universe." I wanted to tell a love story about two people, but I wanted to include the universe of things that made it possible for the two people to fall in love. I'm really looking forward to the adaptation process. Tracy Oliver is writing the script as we speak!
What does the phrase #BlackGirlMagic mean to you? Where do you see or use that idea in your own work?
It means that black girls are allowed the full range of the human experience. In our current media we see so many stereotyped notions what it means to be black. One of the things I want to do in my work is to push back against those ideas. Black girls can be anyone and love anyone. We are allowed to be the main character.
We are allowed to be smart and beautiful and funny and soft and strong and vulnerable and geeky. We are allowed to be.
In The Sun Is Also A Star, you incorporate issues surrounding immigration, and mentioned in an interview that you'd love to see the immigration conversation "start from a place of empathy." How do you think your readers can make that happen? How do you think that reading can promote empathy?
I think that books promote empathy. It's hard to spend 400 pages in the lives of characters without seeing their humanity and coming to a place of understanding.
Like those who've come before us, our children, our readers, we're living in challenging times. Do you think that's reflected in the work that you do? In the stories that you tell? In the way that you work? How?
I think the times have always been challenging. One of the most powerful things that books can do is give us hope show us what is possible not only for ourselves, but for other people.
What do you think are the keys to writing successful YA romance? What are some of your favorites?
I love when characters fall in love with each other's ideas of the world. I love when you can see that they are making each other grow and think and explore the world in new ways. Also, a good kissing scene is not to be underestimated. 🙂 One of my all time favorites is I'll Give You the Sun by Jandy Nelson.
Thanks so much, Nicola! We can't wait to see what's next. Visit Nicola Yoon online for news and updates.