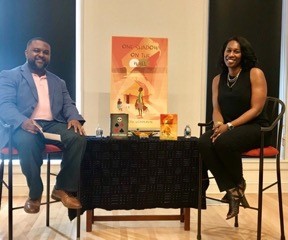 On February 8, 2017, Brown Bookshelf member, Tracey Baptiste interviewed Leah Henderson about her upcoming novel, One Shadow on the Wall. Leah discussed the spark that led to the idea, her writing process that led to an agent, an editor and a book soon to be published. Her story was fascinating. Read it here Day 8, 2017 Leah Henderson.
Now our readers want to know, what is it like to hold your first book  and share it with readers? One Shadow on the Wall was released on June 8, 2017. Now that she has had time to reflect, Leah is ready to share her feelings.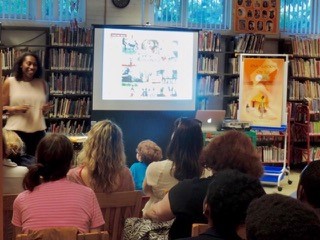 "When people ask how I'm feeling now that my book is out in the world, they generally assume my first response will be excitement, but right now I am truly in awe. Not just because I have hoped, dreamed, prayed, and wished for this day, but because of the outpouring of love, support, and encouragement I've received from the moment I started this project. Today, I am beyond grateful for that.
I am grateful to my family for always striving to show me my possibilities. I am grateful to a young boy in Senegal that through just one glance showed me strength and the makings of a story. I am grateful to my grad school professor for seeing the possibilities in a few short pages when it took me a year to believe and see them myself. I am grateful to my next grad school professor for giving his time to read "more pages of Mor" above and beyond the other work he was already reading from me.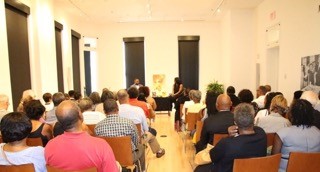 I am grateful to the amazing writer who stepped on my path the day of my grad school graduation and after asking "What is next for Mor?" offered to help me figure out just that through pages and pages of dead ends and detours. I am grateful to an agent who believed in Mor (and me) when others said they weren't sure where a story like his would fit in the market. I am grateful to my wonderful editors and for my publisher for bringing Mor's story into their family. I am grateful to friends and strangers who have kept me going with phone calls, emails, texts, kind words, smiles, hugs and oh yes . . . plenty of chocolate. I am grateful for so much today and every day!
So that is exactly how I am feeling right now."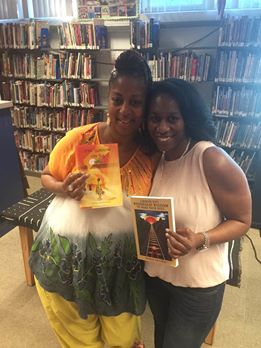 Leah is enjoying life with One Shadow on the Wall. Check out the pictures from her release party and book signings. If you don't have your copy yet, get it soon! Don't forget to recommend it to your local library.
Visit Leah's website for more information.