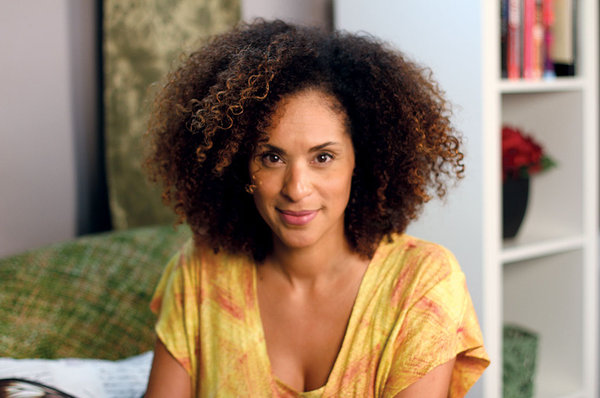 It seems like Karyn Parsons was born to start Sweet Blackberry, the non-profit organization dedicated to bringing little known stories of African American achievement to light. Her mother was a librarian, and "I did grow up in libraries," says the star of the long-running hit show The Fresh Prince of Bel-Air. "The advantage of having a mother who worked there was that you could check books out way over the limit. I grew up with books around the house too, and with a strong love of books and reading." Parsons mother also made sure to share with her the stories and information about African American culture that she'd been told as a child growing up in the South. "From time to time she was surprised by the things that I wasn't being taught in school," says Parsons.
Parsons began dreaming of Sweet Blackberry while her mother worked at the Black Resource Center in South Central Los Angeles. She was playing Hilary Banks on the Fresh Prince and her mother would call to share stories of people she found fascinating. "She told me stories in ways that made them come alive." And one of the first was the story of Henry Box Brown.
"I had never heard his story before," she remembers. "I was fascinated! I wasn't a big history person in school — I couldn't stand history! It was always presented to me in this very dry and abstract way… 'Memorize these dates, do a report.' Nobody was bringing it to you where you lived." The tale of the enslaved man who literally mailed himself to freedom in a box "still feels like a fable, it's amazing! Such a magnificent story," she says. Parsons in turn shared Brown's story with friends.
"I would tell my friends about it and no one had heard this story, it was so incredible. I became so determined that I was going to share this story with kids."
But starring on a television show took precedence for a while. Parsons kept Henry Brown's story in the back of her mind and heart, and would occasionally scribble notes, etc. It was when she was pregnant with her first child that she started thinking about ways to supplement her daughter's education. "What do they teach the kids in schools these days? What can I expect her to learn? What can I give her?" Motherhood brought with it new responsibilities and opportunities. "My daughter's watching." And Sweet Blackberry was born.
Parsons points out that it's important that we go beyond the usual MLK and Harriet Tubman stories, as important and beautiful as they are. "There's so much more…I have to get these out." As she wondered how she'd go about sharing stories like Brown's, her husband, an independent filmmaker, encouraged her to "just do it."
Parsons started with the idea to write books, but indie publishing was not as accessible as it is now. She had studied filmmaking, and knew the industry. "I knew I could make a film. And I could press it, make DVDs." Parsons started talking to friends and acquaintances in the business, and the positive response was encouraging. "There was so much goodwill," she remembers.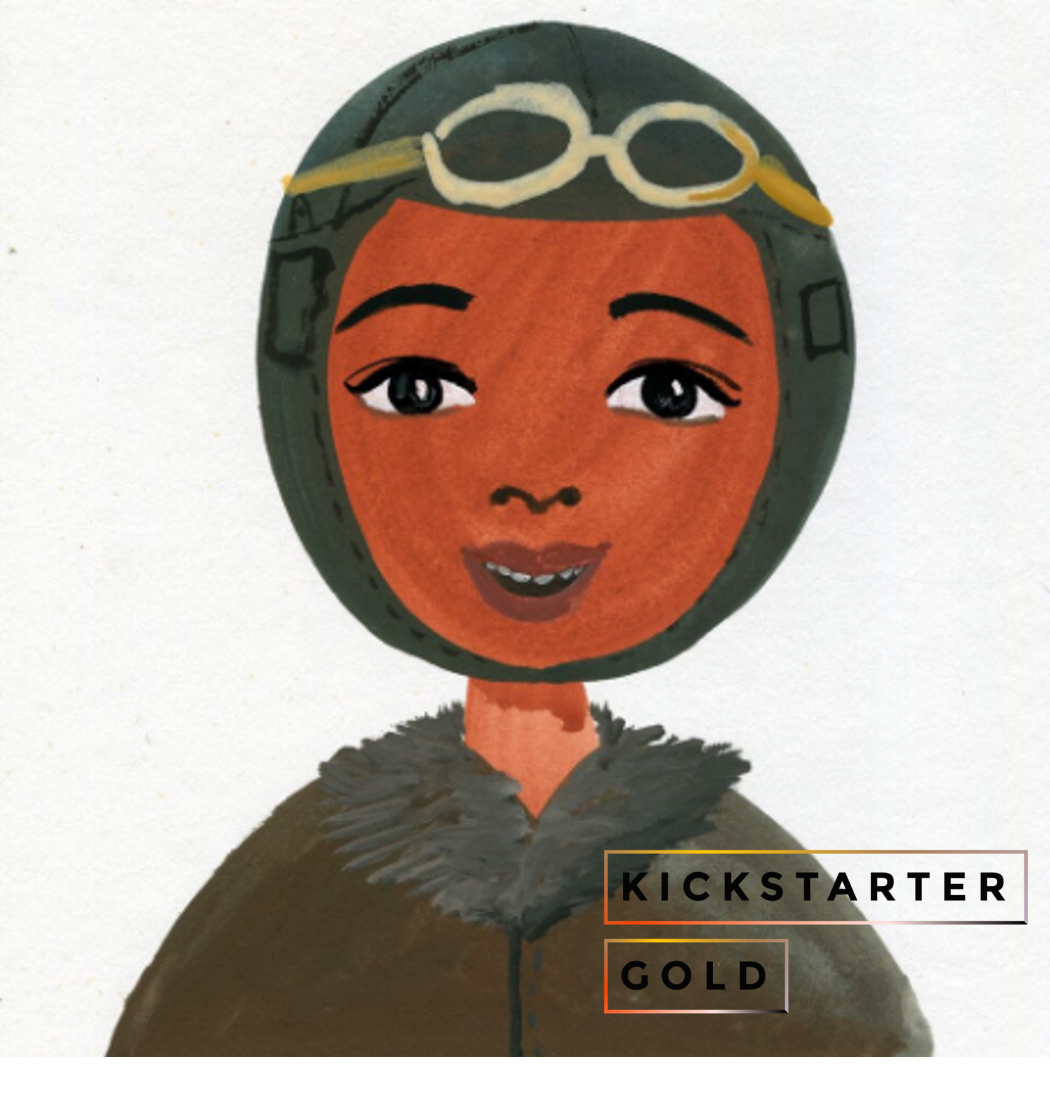 As Sweet Blackberry kicks off a Kickstarter campaign that will bring the story of aviator Bessie Coleman to the screen, Parsons says that she's more than ready to share Coleman's story with kids and families. "I love the way Bessie Coleman's life can show kids that all of us have opportunities for greatness despite the obstacles in our lives," she says.
And Sweet Blackberry has had its challenges – bringing high-quality animated stories to the screen is not easy work. Some are surprised that a television star is using a crowdfunding campaign. "Everybody thinks you have money because of Fresh Prince," she says, laughing. "It's hard to get people to understand that we really need your help," points out Parsons. "We have this short window of time to raise all of this money or else we don't keep any of it. We need people to respond now, any way they can – even a dollar. Every little bit matters."
Choosing and crafting the stories is no easy feat either. "When you sit down to write the story, and consider your young audience, you really have to consider the story you're trying to tell," says Parsons.
"It's not just a person and their achievements, but how you'll bring this story to young people in a way that they can understand it."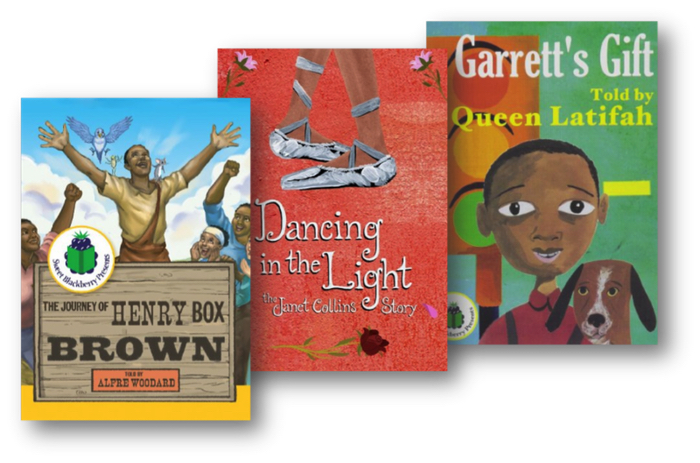 Though she'd dreamed of sharing the story of Henry "Box" Brown for years, sitting down to write a children's story of a family that was broken up by this country's brutal system of slavery was difficult. "The narrative was heart-wrenching…but I didn't want to sugarcoat things." Parsons saw that using animals to ask questions in The Journey of Henry Box Brown, narrated by Alfre Woodard, offered a child with some distance from the experience of slavery "An opportunity to understand why one might go to such lengths to escape it."
Sweet Blackberry went on to tell the story of accomplished inventor Garrett Morgan in Garrett's Gift, narrated by Queen Latifah. She started looking for an angle that children could connect with. "As I researched, I tapped into his young life, his having so much energy, and how he had a creative mind and how children can get labeled negatively because of that."
Parsons always knew that she'd tell prima ballerina Janet Collins' extraordinary story of refusing to dance in whiteface then finding success on her own terms — the result is the powerful Dancing in the Light, illustrated by award-winning artist R. Gregory Christie. While there are an abundance of under-the radar stories to tell Parsons remains thoughtful about her work. "There are some I've had to shelve for now because I'm not sure yet how to tell those stories to children…I have to figure out the way in." All three of the Sweet Blackberry award-winning productions were screened on HBO, and are currently streaming on Netflix.
And now, Bessie Coleman. "I'm so inspired by her…envious of her having that spirit, to be such a badass…She was so ahead of her time. If she was happening right now, she'd be all over Facebook. And this was 100 years ago!"
Children get these messages that "Once in a while, a Black person comes along and does something." It's important to Parsons that Sweet Blackberry share the stories of all of the African Americans "who were such a part of the building of this country, such a part of the fabric of this country…These stories are for all children. These are American stories that every child should know."
Parsons is focused on the Bessie Coleman project, and plans to use other media, including books, to share these vital stories. While she can't tell us what's after Coleman, she can promise that "It's gonna be good!"
But first, the campaign must be fully funded for the production to happen. Parsons believes that not only is Coleman's story exciting and groundbreaking and remarkable in many ways, it's especially necessary for the times we're in right now.
"So many children are feeling helpless, and challenged. Bessie Coleman's story empowers them and reminds them of what they're capable of."
To make a donation of any amount to help bring the Bessie Coleman story to the screen, visit the campaign page now. There are only a few days left, and Sweet Blackberry's work is more important than ever.
[vimeo 166234526 w=640 h=360]
Sweet Blackberry Sizzle from karyn parsons on Vimeo.