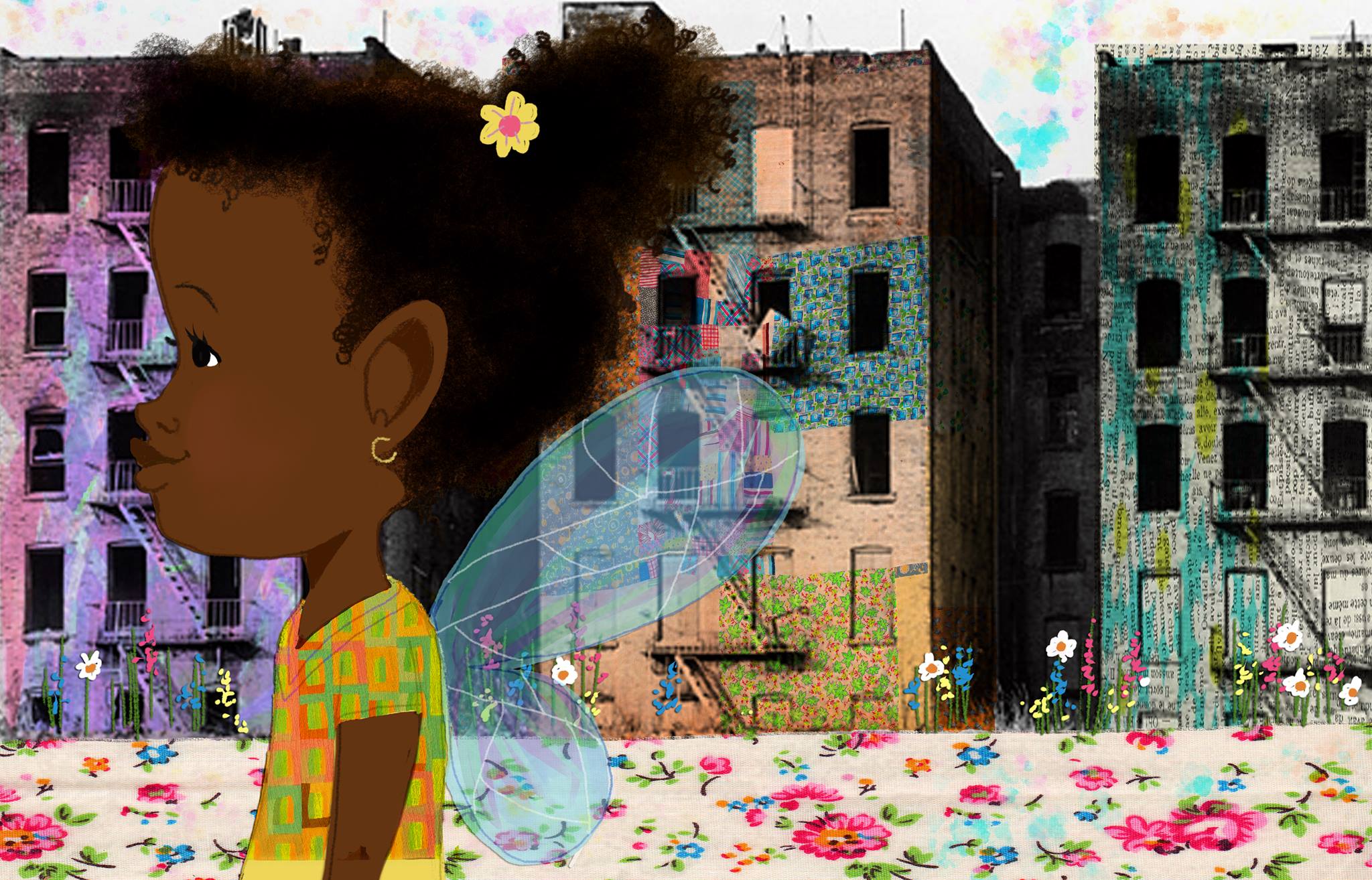 "As we struggle to bridge the chasm and search for common ground, we must remember our strength, show our resilience and think of the children."
Those were the words of the Brown Bookshelf's Declaration in Support of Children in November of 2016, and we reaffirm that commitment. In the wake of continued violence, bigotry, and state-sanctioned expressions of hate across the country, we are thinking of you, our readers, every day. It takes love and courage to stand up for what's right. There is only one side in the fight against evil. One of our promises was to listen, and that promise stands stronger than ever.
Your lives matter. The Brown Bookshelf opens up this space to you — to young readers, to parents and caregivers, to educators, and all who work directly with children and teens.
What are you thinking? How are you feeling about what is happening in our towns and cities, our world? Where do we go from here? What would you like to see happen? What do you want to do? How can we offer our support?
Please feel free to share your words and/or images with us, by sending them to teambrownbookshelf@gmail.com. And we will post them here (Unless a contributor requests otherwise, we will share first initials, age and/or position only.)
We begin with reflections from two young people, a poem and work of illustration.
Educators are using the hashtags #CharlottesvilleCurriculum, #CharlottesvilleSyllabus, #TeachResistance, #ImmigrationSyllabus on Twitter to share resources related to these issues. Scholars, writers, artists, and activists have begun to collect resources that can be helpful in your classroom, library, and home. In the wake of the hate crimes in Charlottesville, VA, there are a number of "Charlottesville Syllabi" available free online, such as The University of Virginia Graduate Student Coalition's zine that continues to be updated and revised, and the jstor compendium. The Morningside Center for Teaching Social Responsibility offers a number of free classroom resources, including this one on DACA, this on responding to violence like a mass shooting, and another to foster a sense of connection between young people, their communities, their world. Teaching for Change shares a bibliography and other resources on Puerto Rico's past and present. Teaching Tolerance also offers some tips on discussing the crises in places like Puerto Rico, and Rethinking Schools shares the stories of student activism.
We continue to "plant seeds of empathy, fairness and empowerment through words and pictures." In keeping with the Brown Bookshelf's mission to celebrate Black creators of children's literature, we'd like to share a few titles that we think can promote justice during these times: please feel free to share your recommendations in the comments.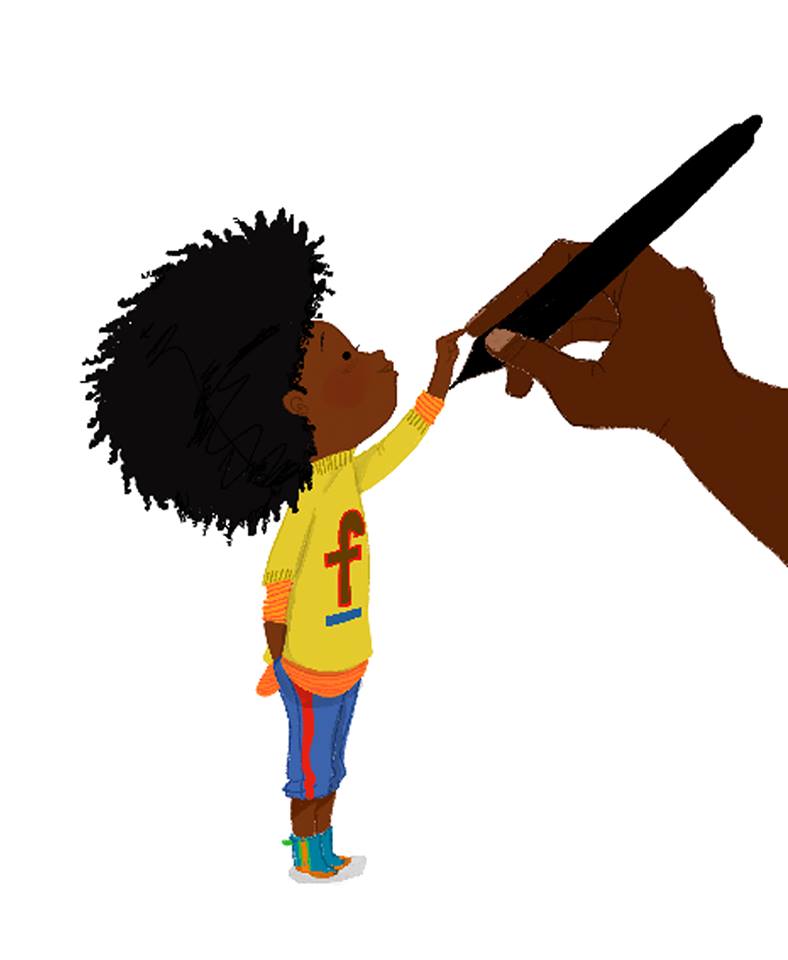 Picture Books
Mama's Nightingale: A Story of Immigration and Separation
By Edwidge Danticat, illustrated by Leslie Staub
Tiny Stitches
By Gwendolyn Hooks
If You Were a Kid During the Civil Rights Movement
By Gwendolyn Hooks
Milo's Museum
By Zetta Elliott
We March
By Shane W. Evans
Poet: The Remarkable Story of George Moses Horton
By Don Tate
One Million Men and Me
Kelly Starling Lyons, illustrated by Peter Ambush
Afro-Bets Book of Black Heroes
By Wade Hudson, Valerie Wilson Wesley
The Great Migration: Journey to the North
By Eloise Greenfield
Voice of Freedom: Fannie Lou Hamer
By Carole Boston Weatherford
White Socks Only
By Evelyn Coleman
Malcolm Little: The Boy Who Grew Up to Be Malcolm X
By Ilyasah Shabazz
March On! The Day My Brother Martin Changed the World
By Christine King Farris
Preaching to the Chickens
By Jabari Asim
As Fast As Words Could Fly
By Pamela M. Tuck
Goin' Someplace Special
By Patricia C. McKissack
Freedom on the Menu
By Carole Boston Weatherford
The Other Side
By Jacqueline Woodson
Freedom Train
By Evelyn Coleman
Sit-In: How Four Friends Stood Up by Sitting Down
By Andrea Davis Pinkney
Child of the Civil Rights Movement
By Paula Young Shelton
Rosa
By Nikki Giovanni
Coretta Scott
By Ntozake Shange
Sweet Smell of Roses
By Angela Johnson
Middle Grade
The Watsons Go to Birmingham
By Christopher Paul Curtis
The Laura Line
By Crystal Allen
Her Stories: African American Folktales, Fairy Tales, and True Tales
By Virginia Hamilton
One Crazy Summer, P.S. Be Eleven, Gone Crazy in Alabama (Gaither Sisters Trilogy)
By Rita Williams Garcia
Let It Shine! Stories of Black Women Freedom Fighters
By Andrea Davis Pinkney
Through My Eyes
By Ruby Bridges
Pathfinders: The Journeys of 16 Extraordinary Black Souls
By Tonya Bolden
Maritcha: A 19th Century American Girl
By Tonya Bolden
Midnight Without a Moon
By Linda Williams Jackson
Young Adult
March Trilogy
By Congressman John Lewis, Andrew Aydin, and Nate Powell
Piecing Me Together
By Renée Watson
This Side of Home
By Renée Watson
The Hate U Give
Angie Thomas
Dear Martin
Nic Stone
Parable of the Sower
By Octavia Butler
Turning 15 on the Road to Freedom
By Lynda Blackmon Lowery
Brown Girl Dreaming
By Jacqueline Woodson
The Rock And The River
By Kekla Magoon
Save
Save
Save
Save
Save
Save
Save