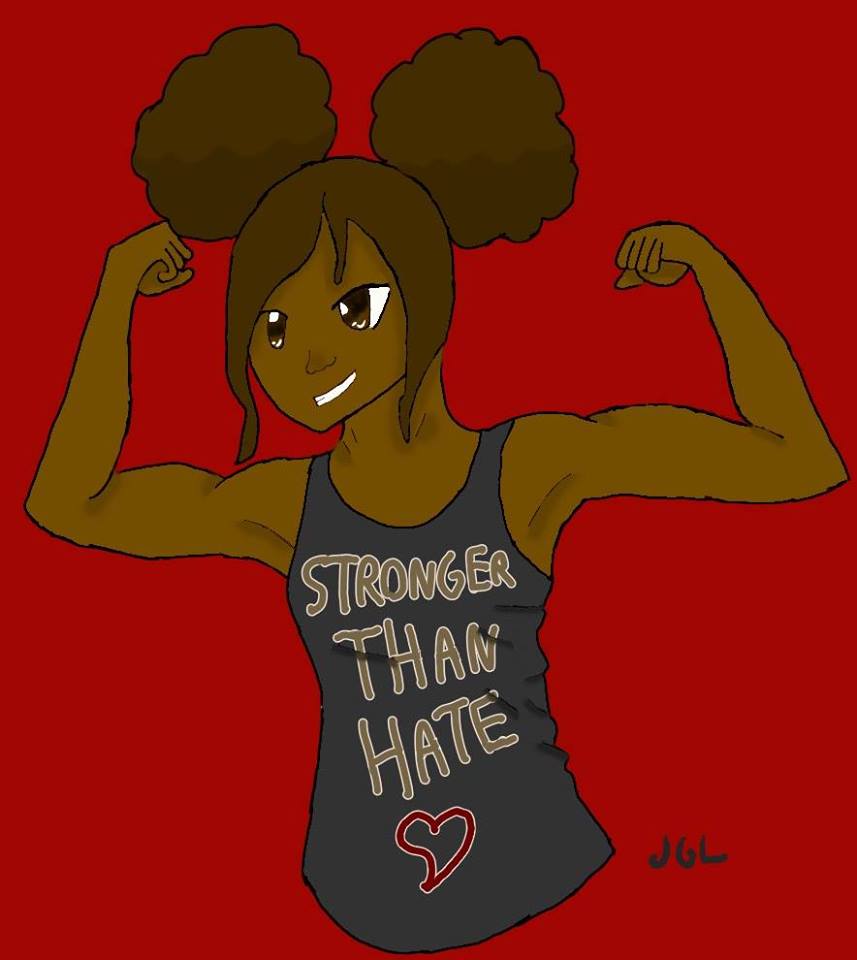 Untitled
-by A, 13
Strove through strife
A motto for Black children
Blackness is excellence
We are not too dark to be noticed
It is not a reason for abuse
Blackness is beauty
Community
Magic
Love
Hardships
Strength.
They tried to shape our hands
To fit only chains
We made a fist.
To show love
In our community
To hold a pen
Mightier than a sword
To hold a microphone
That ensures we will be heard–
Say it loud
Be it loud
Black and proud.
What are you thinking? How are you feeling about what is happening in our towns and cities, our world? Where do we go from here? What would you like to see happen? What do you want to do? How can we offer our support?
Your lives matter. The Brown Bookshelf opens up this space to you — to young readers, to parents and caregivers, to educators, and all who work directly with children and teens.
Send your submission to teambrownbookshelf@gmail.com
Please feel free to share your words and/or images with us, by sending them to teambrownbookshelf@gmail.com. And we will post them here (Unless a contributor requests otherwise, we will share first initials, age and/or position only.)
Read this for more about Voices of Change on The Brown Bookshelf.
Save
Save
Save
Save
Save
Save
Save
Save
Save
Save
Save
Save
Save