This summer, we launched Generations Book Club, sharing lists of recommended books twice each month. We appreciated your notes of support and requests to have more selections.  Thanks to you, we're keeping it going throughout the year!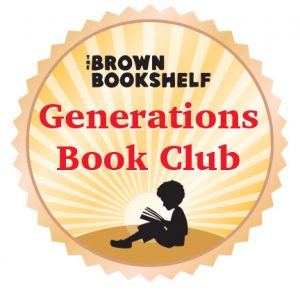 On the 15th of each month – except for February which is our annual Black History Month celebration, 28 Days Later – we'll post a list of recommended titles. Our theme for September is Beginnings. Think going to school, coming of age, finding your voice, first love, creating change. We have that for you and more.
Several readers asked for more middle-grade titles. To meet that need, we're featuring two this month by amazing authors who bring richness, meaning and a fresh perspective to everything they write, Torrey Maldonado and our own Olugbemisola Rhuday-Perkovich.
If you'd like to purchase copies of any of our picks, Brain Lair Books, a Black-owned bookstore which is our official Generations bookseller, stocks our selections. Click on the covers below.
Our mission for Generations is to raise awareness of Black children's book creators, nurture literacy skills, foster community and show that Black books are in demand. You can help us do that by spreading the word, posting reviews of our featured books and reading.
We know families have different financial resources. You don't have to buy books to participate. Remember to use your local library. Though many remain closed, some have e-books that can be read from home. We're also committed to sharing as many free resources as we can.
Here are our selections. We'll post a new list on October 15. Thanks for your support!
PICTURE BOOK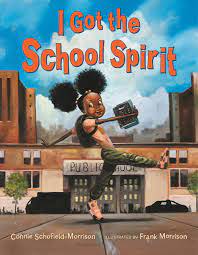 Praise:
"Vibrant. . . If a school pep rally could walk and talk, this kid would be it." –  Kirkus Reviews, starred review
"The electric hues, constant motion, and winning smiles that fill Morrison's oil paintings enhance the boundless vitality of this sensory celebration of school." –  Publishers Weekly
"This joyful offering will be a happy addition to any shelf." –  Booklist
Resources:
Learn more about Connie Schofield-Morrison
Learn more about Frank Morrison
MIDDLE GRADE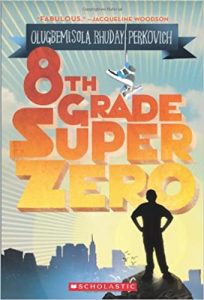 Praise:
Notable Book for a Global Society
Notable Social Studies Trade Book for Young People
"Rhuday-Perkovich delivers a masterful debut, telling a layered middle-school tale filled with characters who are delightfully flawed and, more importantly, striving to overcome those flaws. Reggie McKnight has been saddled with the nickname "Pukey" thanks to a disastrous incident on the first day of school . . . Rhuday-Perkovich doesn't take shortcuts, forcing Reggie to deal with a world in which he doesn't always get the answers or successes he wants, and the book shines as a result. Messages of social justice–whether through church projects, parental discussions, or recognition of racial biases among his friends–complement the story and characters, rather than upstage them." – Publishers Weekly, Starred Review
"A good-hearted, nuanced story of a young man who dares to be more than his place in a middle-school social hierarchy, a tale rooted in religious faith and social conscience, related with lively good humor." – Kirkus 
Resources:
Children's Media Association Interview 
MIDDLE GRADE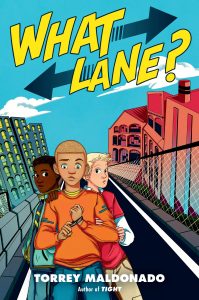 Praise:
14 Best Anti-Racist Books Now – New York Times
Jacqueline Woodson's Essential Books for Discussing Racism with Kids – Oprah Magazine
"In an NYC landscape deeply shaped by race, sixth grader Stephen struggles to speak his piece. . . . Maldonado pursues a story about biracial boyhood, healthy friendships, and self-discovery while gesturing toward the influence of social movements like Black Lives Matter in reshaping what accountable friendship looks like. Voiced in the creative language of NYC youth, the novel models what it means to embrace the power of self-awareness and relationships built on mutual respect."
—Kirkus Reviews, starred review
"Engaging, timely novel. . . . In relatively few words, Maldonado elucidates matters related to racial profiling, police violence against black people, and allyship, all through the eyes of a brave kid trying to figure out who he is and where he belongs."
—Publishers Weekly, starred review
Resources:
Who, Where, When, Why, What Lane? Talking with Torrey Maldonado
YOUNG ADULT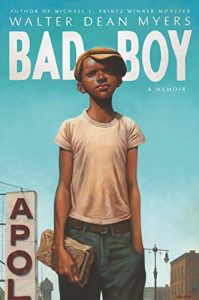 Praise:
ALA Best Fiction for Young Adults
Parents' Choice Gold Award
"[A] superb memoir. Young writers will find inspiration here." – School Library Journal
"A powerful read. Will make the reader laugh out loud & sigh with satisfaction." – Voice of Youth Advocates (VOYA)
Resources:
ADULT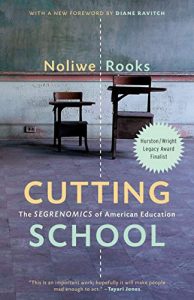 Praise:
"Poignant and plainly stated, Rooks's thorough narrative of socioeconomics urges greater criticism and thoughtfulness about education reform in the 21st century." – Publisher Weekly, Starred Review
"A bold and groundbreaking work. . . . This timely book is essential reading not only for anyone who cares about the well-being of our children, but for all who care about the future of democracy and justice in America." – Danny Glover, actor and humanitarian
Resources: