Oh my goodness, this one was a DREAM. I'm so excited to share this exquisite cover by Andrea Pippins for MAE MAKES A WAY: The True Story of Mae Reeves, Hat and History Maker, my upcoming picture book with artist Andrea Pippins, for Random House Kids and the Smithsonian National Museum for African American History and Culture.
My visits to legendary Philadelphia milliner, entrepreneur, and civil rights icon Mae Reeves' collection at the museum, and precious conversations with her daughter Donna Limerick took my breath away; Ms. Reeves' attention to detail, ingenuity, warmth, and creativity were evident in everything she made, from her "showstoppers" to the meals she shared with her community.
And the same can be said for Andrea Pippins' breathtaking work on this book, as usual. I mean, as soon as you hear her name, you know it's gonna be GOOD, and this is just stunning.
You'll find her gorgeous art on bookshop shelves on May 5, 2022 — and you can preorder your copy right now.
Showstopping for real!
I mean!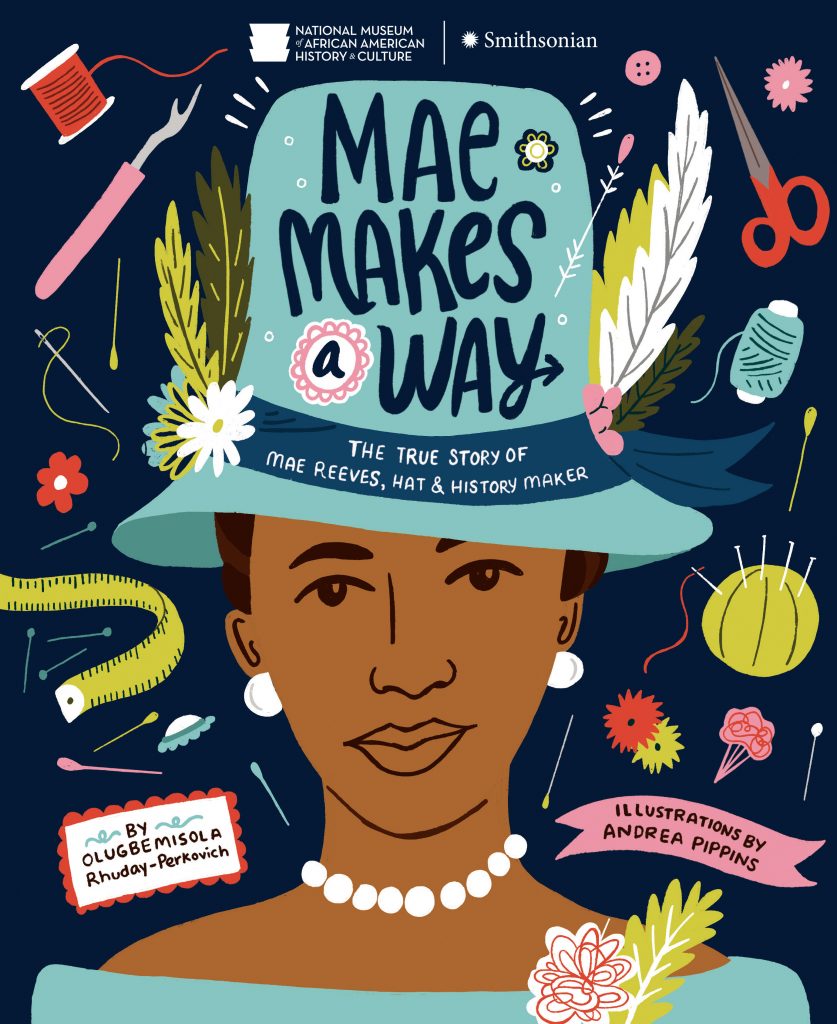 MAE MAKES A WAY: THE TRUE STORY OF MAE REEVES, HAT AND HISTORY MAKER, will be out in 2022. Pre-order wherever books are sold.