It's hard to believe that The Brown Bookshelf has been around for 13 years. That's nearly 400 creatives that we've actively worked to keep on the radar of book lovers and put on the radar of those still finding their way to book love. It was a high honor to be recognized with the Children's Book Council's Diversity Outstanding Achievement Award, last year. It gave us hope that people are looking for and paying attention to the Black creatives we've showcased.
It reminded us that our work is still needed. So, we carry on.
And, since the only thing we do with more regularity than our annual campaign is forget to shine the light on our own work – here we go *turns on high beams*
Newly Released (January 2020)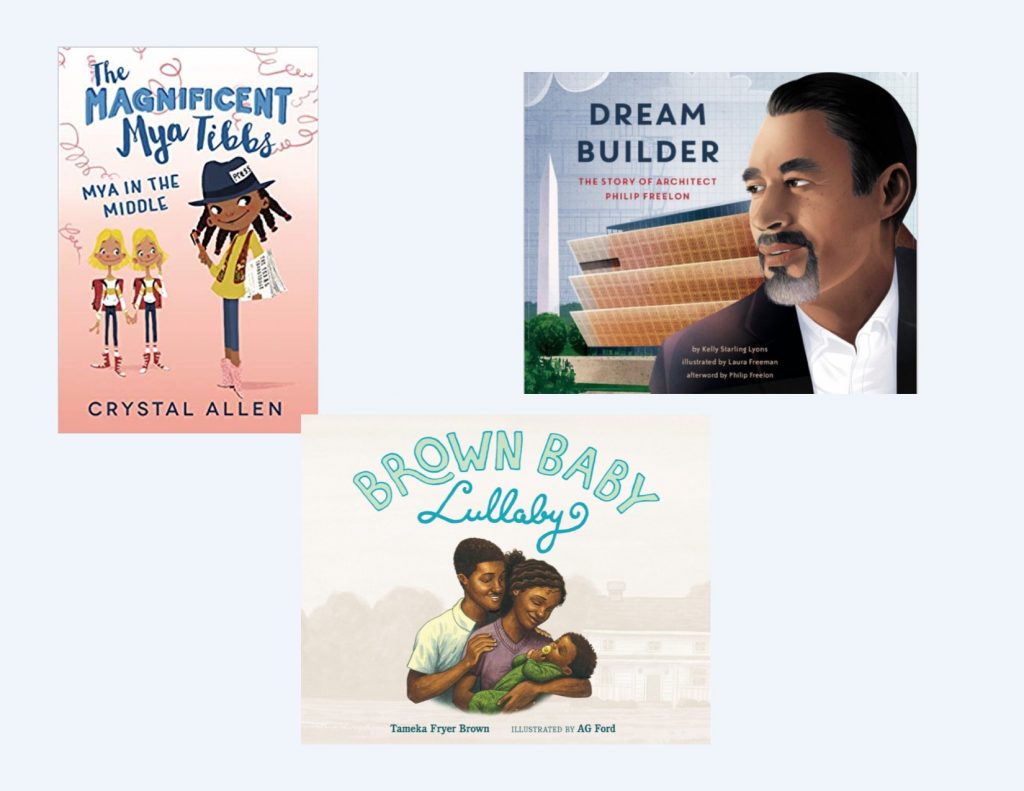 The third book in Allen's hilarious middle-grade series about Mya, the cowgirl-loving fourth grader—perfect for fans of Ramona the Pest and Clementine. (Balzer + Bray)
In Brown's third book, Brown Baby Lullaby (Farrar, Straus & Giroux/Macmillan, Illustrated by AG Ford) Momma and Papi struggle to get through the evening's routine with their high-energy toddler—but they wouldn't have their sweet, brown baby any other way.
"The Brown Bookshelf has been the source of my education about and lifeline to the children's publishing industry in so many ways. My BBS family is collectively warm and brilliant and far more erudite in matters of scholarship and advocacy than I. But you gotta hang around eagles to learn how to soar like an eagle. Every year that I'm part of this team, I fly higher and higher." – Tameka Fryer Brown on why she contributes to The Brown Bookshelf
Dream Builder: The Story of Architect Philip Freelon (illustrated by Laura Freeman, published by Lee & Low) – Starling Lyons shares Freelon's inspiring journey from a boy who loved drawing and building models to becoming the architect of record for the National Museum of African American History & Culture.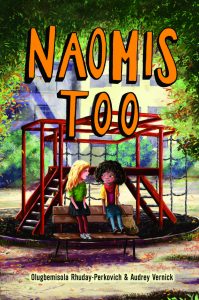 January Paperback Release
Praise for Rhuday-Perkovich's Naomi's Too:
'"A sequel that packs as much heart, humor, and understanding as the first." – Kirkus Reviews
"The characters navigate microaggressions and the challenges of allyship in an authentic manner." – The Horn Book
Other 2020 Releases
April 2020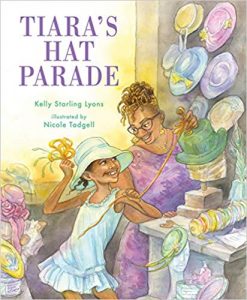 Tiara's Hat Parade – Debuting on April 1, this story celebrates a girl whose momma's hat-making business suffers when a new store opens. Through memories, creativity and laughter, Tiara finds a way to bring the magic of the hats back for Momma and herself.
"The Brown Bookshelf is home. While creating our own stories and navigating the industry, we share a commitment to shining a light on Black children's book creators. That fills me with pride. It's inspiring to be on a team with friends who push for books by Black authors and illustrators to be seen, honored and valued. We're continuing the important work of way-makers who fought for us to be here." – Kelly Starling Lyons on why she contributes to The Brown Bookshelf 
September 2020
Ballet, Praise dancing and a crush gone wrong. Chase's third middle grade novel, Turning Point  (Greenwillow/Harper Collins) takes readers out of The Cove and into the competitive world of ballet summer intensives.  Join Chase at The Nerdy Bookclub on March 19 for the cover reveal. Dedicated to writing for those young readers caught in the middle of young adult and middle grade, Chase offers her signature friendship story arc while addressing complex issues in a voice that speaks directly to her readers.
November 2020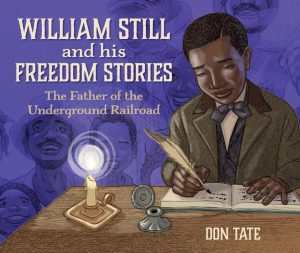 William Still's parents escaped slavery but had to leave two of their children behind, a tragedy that haunted the family. As a young man, William went to work for the Pennsylvania Anti-Slavery Society, where he raised money, planned rescues, and helped freedom seekers who had traveled north. And then one day, a strangely familiar man came into William's office, searching for information about his long-lost family. Could it be?
Don Tate brings to life the incredible and true story of William Still's work as a record keeper of enslaved people who had fled to freedom. Tate's powerful words and artwork are sure to inspire readers in this first-ever picture book biography of the Father of the Underground Railroad.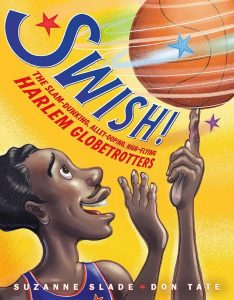 SWISH! The Slam-Dunking, Alley-Ooping, High-Flying Harlem Globetrotters (Little, Brown Books for Young Readers) Written by Suzanne Slade, illustrated by Don Tate
Can't Miss 2019 Releases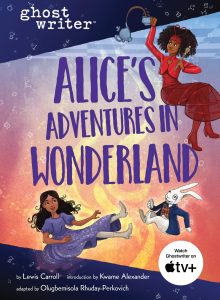 "BBS celebrates the beautiful variety of the work of Black authors from across the Diaspora, and while it's work, it's the kind of work that feeds my soul and creative spirit. I love the way that The Brown Bookshelf is an opportunity for Black creators to claim *all* of the spaces we occupy, unapologetically. To honour the people who made a way for me, to help make a way for new Black artists. To support and encourage our children and teens, to let them know that their stories, our stories, are precious. I learn so much from my BBS fam every year, and am so grateful for the diversity within the team itself. Love being a part of this team." – Olugbemisola Rhuday-Perkovich on why she contributes to The Brown Bookshelf
Masterfully adapted by Olugbemisola Rhuday-Perkovich, this playful retelling of Lewis Carroll's Alice's Adventures in Wonderland  (Sourcebooks Wonderland, December 2019) is sure to delight today's readers for years to come. Featuring an introduction by Newbery and Coretta Scott King Award winning poet and writer Kwame Alexander.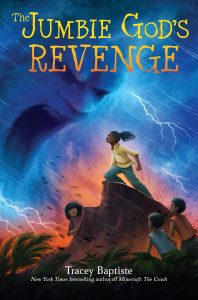 The Jumbie God's Revenge (Algonquin Young Readers, September 2019) In the third book of New York Times Bestselling author's Tracey Baptiste popular series, Corinne faces her most formidable foe yet, a god bent on revenge. Now she, her friends, and the Jumbies she's fought with in the past need to band together to stop him.
"I love going to the African American Children's Book Fair in Philadelphia every year. It's a safe space, it's comfortable, comforting, and people can talk Real Talk about what they're experiencing in the industry. Unfortunately, for as long as I have been in this industry the conversation hasn't changed much. Black children's book creators are still facing racism, both overt and subtle, and a lack of support whether that's intentional or an oversight. It all adds up to the same thing. Black book creators aren't treated the same as our white counterparts, and we notice. When all the little things that seem like nothing keep happening, and keep adding up, they're not so little anymore. Sites like The Brown Bookshelf work counter to the narrative that Black books and Black book creators are lesser than. It's an important resource for educators and parents, and it's honestly a joy to be a part of. I love every person on the team." – Tracey Baptiste on why she contributes to the Brown Bookshelf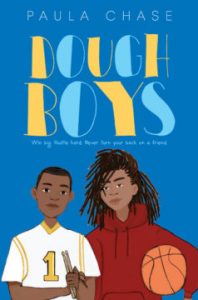 In Dough Boys (Greenwillow/Harper Collins, August 2019), the follow up to her critically acclaimed middle grade debut, Paula Chase takes readers into the life of basketball and hustling with Rollie Matthews and Deontay Wright.
Praise for Dough Boys: "Fans of Jason Reynolds and Angie Thomas will enjoy this rough and relatable read, whose conclusion provides no easy answers" – Horn Book Magazine
"I took a long involuntary hiatus from both writing and The Brown Bookshelf. Every year, when the campaign would roll around, Kelly would loop me in on things going on and ask my thoughts. And every year I'd tell her there was no need to ask permission. We'd started BBS together and I trusted the group doing the work implicitly. It was Kelly's regular check-ins that helped pull me back to writing. And once back, there was no doubt I'd return to BBS because our mission is my passion. One day, the world won't need us for our original mission – then we'll find another. Because at its heart, The Brown Bookshelf is not only about amplification of our stories but a family saying to Black creatives – your work matters and matters big. Don't we all need that reminder?" – Paula Chase on why she contributes to The Brown Bookshelf  
The Parker Inheritance (Arthur A. Levine Books, June 2019) by Varian Johnson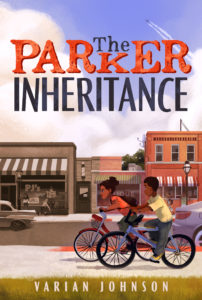 Praise for The Parker Inheritance:
"Powerful…. Johnson writes about the long shadows of the past with such ambition that any reader with a taste for mystery will appreciate the puzzle Candice and Brandon must solve." — The New York Times Book Review