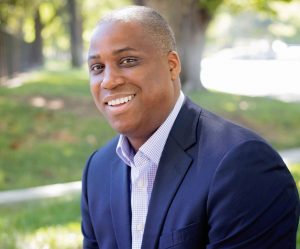 Bryan Patrick Avery got hooked on stories and mysteries when he encountered the Bobbsey Twins at the age of 7. Today, Bryan is a member of the Amplify Black Voices inaugural cohort, serves on the board of directors of the Northern California Chapter of Mystery Writers of America, and is the recipient of an SCBWI Work-In-Progress Grant for his chapter book mystery THE ROBOT IN THE LIBRARY.  He is the 2021 recipient of the SCBWI Work in Progress Award for his chapter book mystery THE ROBOT IN THE LIBRARY. His debut picture book, THE FREEMAN FIELD PHOTOGRAPH, illustrated by Jerome White, was published by Clearfork Publishing/Spork in April 2021. Welcome, Bryan!
The Inspiration
THE FREEMAN FIELD PHOTOGRAPH was inspired by the real-life mutiny at Freeman Army Airfield during World War II. More than one hundred Tuskegee Airmen were arrested at Freeman Field for refusing to submit to the Jim Crow regulations instituted on the base by the commanding officer of 447th Bombardment Group. The men lined up on the flight line to be flown to an undisclosed location. Several photographers tried to take pictures of the event, but their cameras were confiscated and destroyed.
One man, concerned that the military would prevent anyone from taking photos, fashioned a camera in a shoebox and secretly photographed the event. That photo appeared on the front page of the Pittsburgh Courier and led to a national outcry. This was one of the pivotal events that led, eventually, to the desegregation of the United States military.
The man who took that now-famous photograph was my grandfather, Harold J. Beaulieu, Sr. A Tuskegee Airmen, Grandpa was the first Black aerial photographer and gunner in the U.S. Armed Forces. His viral photograph (was that a thing back then?) serves as a reminder that Black soldiers had to fight for freedom both abroad and at home.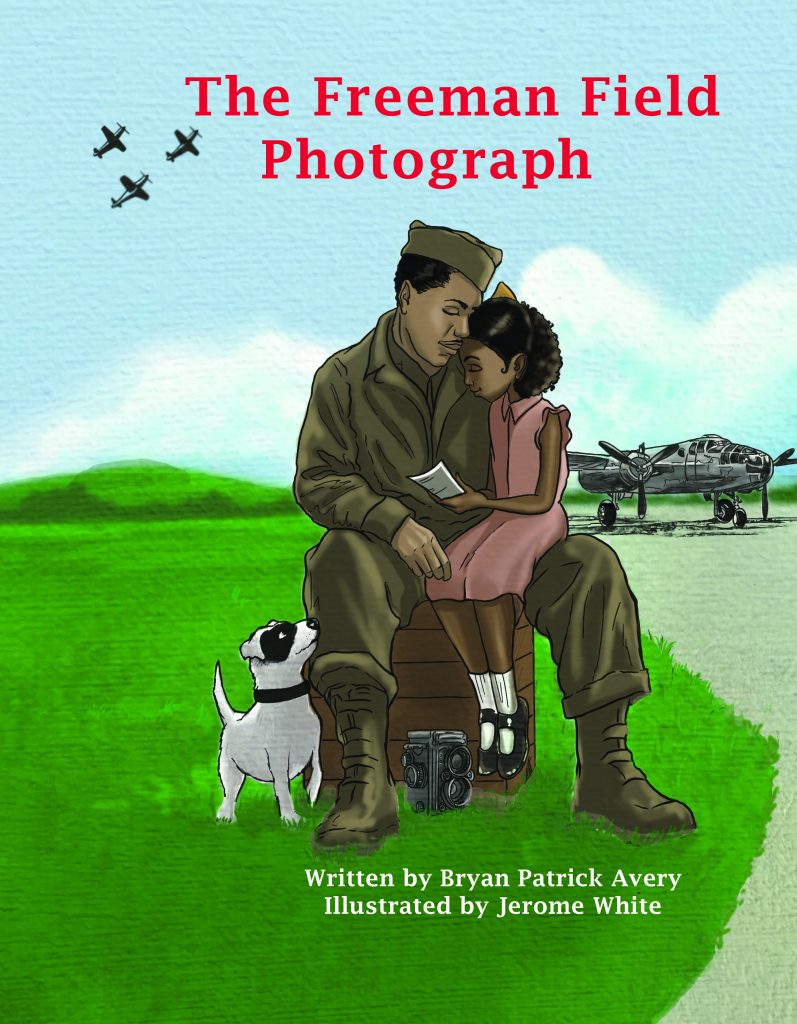 I wrote THE FREEMAN FIELD PHOTOGRAPH as a tribute to my grandfather, and the other brave men who risked everything to fight for justice. I also wrote it to encourage readers to capture important moments in their lives, both big and small.
In the book, you'll find the line "a photograph is a memory that never fades away." I truly believe that. My grandfather's photograph, taken 75 years ago, still pays tribute to those whose sacrifice paved the way for the freedom we enjoy today.
The Journey
I signed a contract with Clearfork Publishing in the Spring of 2017. The book was published in April of 2021. A span of four years between contract signing and publication isn't unusual, but it's also not typical. In this case, I was glad to wait. The publishing team had a difficult time finding the right illustrator for the project. There were days when I felt like saying, "just pick someone!" but I know that's never the right answer.
Thankfully, my publisher connected with Jerome White who agreed to illustrate the book. I had admired Jerome's work for a while. He's an amazing artist and had written and illustrated a book inspired by the Tuskegee Airmen. In my mind, he was a perfect fit.
I provided a selection of photographs taken by my grandfather and Jerome went to work. When my author copies arrived, I gave the first copy to my mother. It brought tears to her eyes.
The wait was truly worth it.
Under the Radar
I've had the privilege of joining forces with some wonderful illustrators. The books I've written were all made whole by the work of these amazingly creative artists.
Jerome White, of course, helped memorialize an important moment in my family's (and the nation's) history in THE FREEMAN FIELD PHOTOGRAPH.
Arief Putra brought MR. GRIZLEY'S CLASS to life with vibrant, action-packed illustrations that allow the characters personalities to shine through.
Nikita Leanne created portraits for BLACK MEN IN SCIENCE that highlight the brilliance, creativity, and determination of fifteen influential African American scientists and inventors.
Where Do We Go From Here?
I've always considered it a privilege to write for young readers. Lately, I've begun to view it as a privilege and a responsibility. The words we put down on paper matter and, regardless of the challenges we face, we must continue to write, continue to publish, and continue to inspire.
Recently, I was elected to serve a second term on the board of directors of the Northern California Chapter of the Mystery Writers of America. My goal for my time on the board is to establish programs that encourage young people, particularly young people of color, to pursue writing for publication. Many students (particularly students of color) see getting published as something far beyond their reach. I want to help them see that they can one day see their book in a store window or a library. More importantly, I want to instill in them the belief that their stories matter.
I would encourage every writer to find a way to pass on the joy of writing (I know, there's pain too) to the next generation. More books can't possibly be a bad thing.
Find out more about Bryan and his work on his website, and look for his books at your local library and wherever books are sold.