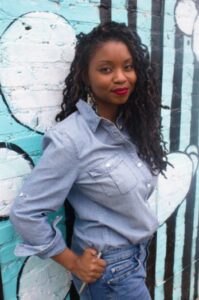 Named after a character in a novel, Shanna Reed Miles was destined to have a literary path. She wrote her first book in elementary school and shared it with a cousin. Fast forward to adulthood. Shanna found her home as a high school librarian, a fulfilling job that brought her back to her roots.
A native of Columbia, South Carolina, Shanna writes young adult novels about "Southern girls in love, in trouble or in space." Paranormal romance and diverse science fiction are among her favorite genres.
Here's the description of her debut novel, Willow Born (Rochelle & Reed Publishing):
"Years ago, witch hunters came to Carolina and devoured the Willows. Sixteen-year-old Collette, a powerful empath, was one of them. A part of a long line of witches that stretches back as far as the slave auctions of Charleston, she was especially gifted.
Decades later, a series of strange kidnappings prompts a member of her secret coven to make a plea for help and Collette is chosen to answer the call.  But things have changed. Angels have come out of the divine closet and everyone is on the lookout for the supernatural.
Snatched from the Void, she has to choose between a normal life and following the warrior path of the Willows, a coven she didn't know she belonged to. Soon, problems pile sky-high as she struggles to keep the boy who could blow her cover at arm's length and her sanity as family secrets come to light in the midst of a serial killer.
In the end it all comes down to destiny, death  and the grey places between good and evil. But then again, when you're Willow Born death can be just the beginning."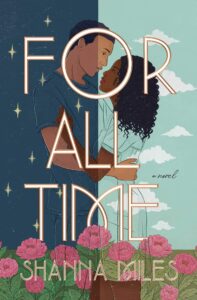 Intrigued? Shanna was just getting started.
Her latest offering, For All Time (Simon & Schuster), was named a Parade Magazine Best Young Adult Book of 2021 and earned a starred review from the Bulletin of the Center for Children's Books: "Achingly romantic and carefully layered, this swoony love story meets a trippy space-time continuum, and Miles effortlessly balances a complicated setup with deep characterization….Fans of Leah Thomas' Because You'll Never Meet Me will find this particularly rewarding."
Enjoy the For All Time playlist and check out Shanna's interview with C. M. Lockhart of Written in Melanin:
Visit her website at www.shannamiles.net. Follow her on Twitter @srmilesauthor.