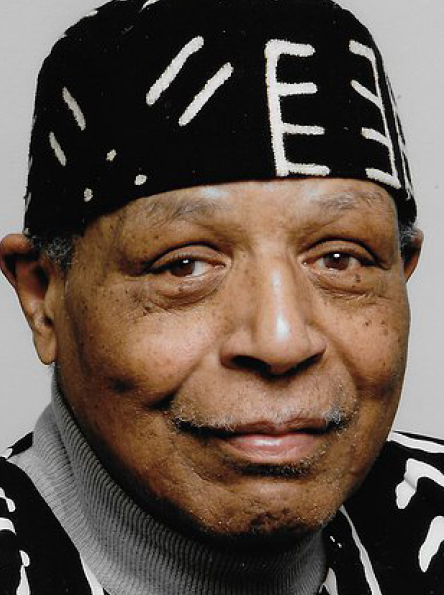 Poet, playwright, and youth development professional Useni Eugene Perkins has a long history of distinguished work; it was some time before one of his most well-known poems was publicly known to be his, even though "if you were a black child in a Black classroom anywhere in the United States since 1975, there is a chance you recited Perkins."
HEY BLACK CHILD, illustrated by Bryan Collier, was reintroduced to the world in 2017. School Library Journal calls it "a rousing celebration and call to action, this book is a great choice for every library." The Brown Bookshelf is honoured to welcome Useni Eugene Perkins.
My journey as a writer began when I was in grade school. Having been reared in an artistic environment, I was exposed to many of the writers who were participants in Chicago's Black Arts Renaissance in the early forties. My father Marion Perkins, a self-taught sculptor, was a central figure in this movement which included Black writers like Margaret G. Burroughs, Theodore Ward, Margaret Walker, Willard Motley and Gwendolyn Brooks. He also knew Richard Wright , Paul Robeson and Langston Hughes. I read the works of all these writers but was primarily influenced by Langston Hughes and Richard Wright.
When the Black Arts Movement began to emerge in the early sixties, my first book of poems AN APOLOGY TO MY AFRICAN BROTHER was published by Free Black Press in 1965. This volume was followed by BLACK IS BEAUTIFUL, SILHOUETTE, and MEMORIES AND IMAGES. However, my writings were not confined to poetry and in 1975 Third World Press published HOME IS A DIRTY STREET: THE SOCIAL OPPRESSION OF BLACK CHILDREN, a sociological analysis of Black children growing up in Chicago. The imminent historian Lerone Bennett Jr., cited the book as "… one of the important on the sociology of streets since the publication of BLACK METROPOLIS" by Dr. Sinclair Drake and Horace Cayton. In keeping with my interest in the social development of Black children, Third World Press published HARVESTING NEW GENERATIONS: THE POSTIVE DEVELOPMENT OF BLACK YOUTH in 1986.
Although I had never seriously thought about writing books for children, I was familiar with and admired the works of Julius Lester, Tom Feelings, Toni Cade Bambara and Virginia Hamilton. However, I also was interested in playwriting and in 1975 wrote a musical for children entitled BLACK FAIRY, which was a play about a young boy who lacked self-esteem. My motivation for writing Black Fairy was because I felt there were few plays that emphasized Black history and culture to inspire Black children. The musical included twelve songs and Hey Black Child was one of the lyrics. It was performed in many venues throughout the Midwest and awarded a citation of merit after it was performed at St Mary College in Detroit by the late mayor Coleman Young. Hey Black Child became an instant favorite of the thousands of children who saw the production. Because of its popularity, Third World Press published Black Fairy in 1986 , in a volume bearing the same name. The book also included two other children's musicals, Young John Henry and the Legend of Deadwood Dick.
Despite being written as a lyric, Hey Black Child was being recited as a poem by many children and some teachers had their students recite it each day before classes.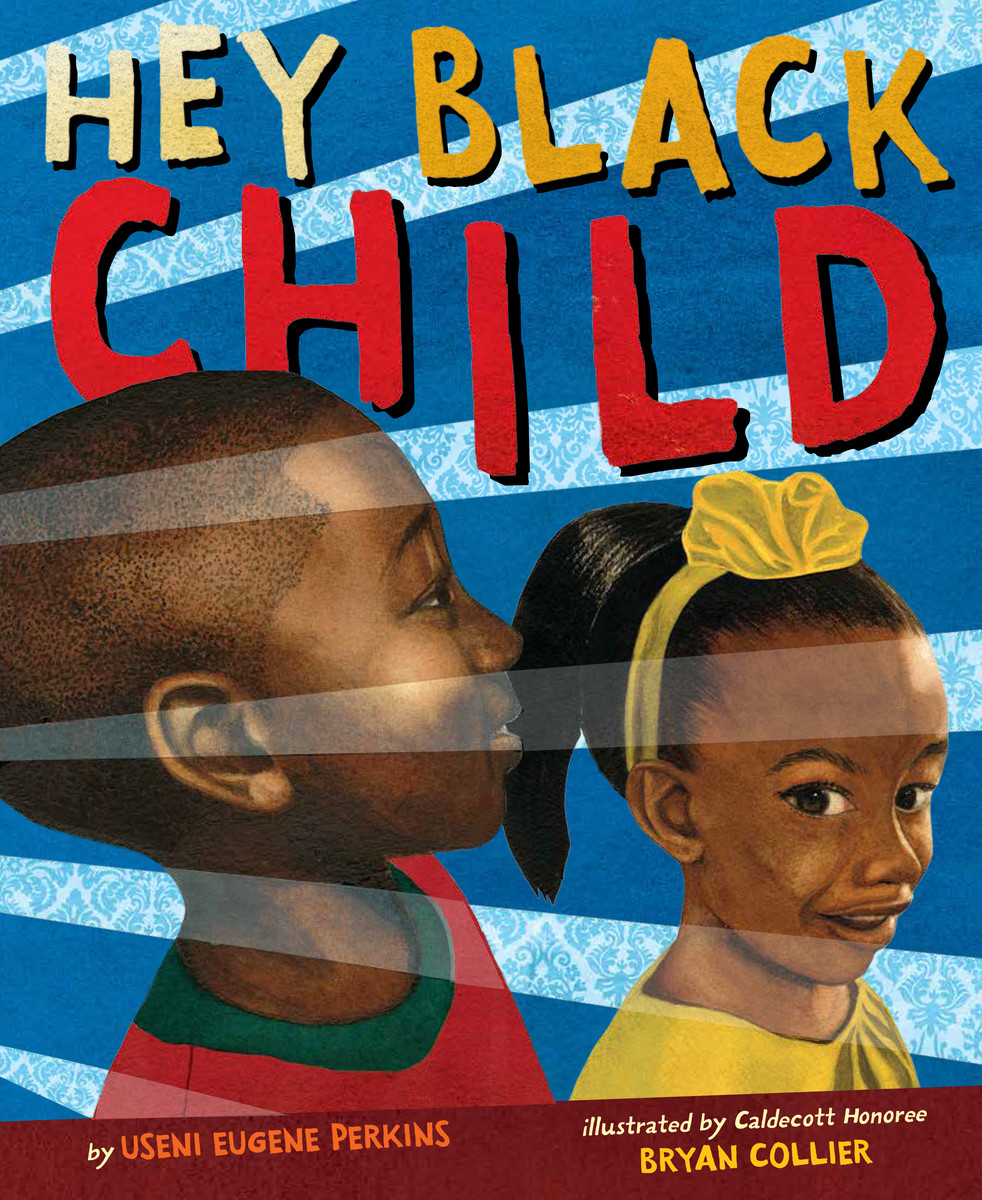 Mistakenly, over the years, Hey Black Child was being attributed to Countee Cullen or Maya Angelou.
What may have given greater creditability to this belief was when three year old Pe'Tehn Raighn-Kem recited the poem on Val Warner's television show in Chicago. Later, on Steve Harvey's nationally televised Little Big Shots, she recited it again but identified me as the author.
However, even though it had been verified that I was the author of Hey Black Child, it continued to be attributed to other poets.
When Little Brown and Company contacted me in 2015 about doing an illustrated book on Hey Black Child, I was pleasantly surprised. To learn that Hey Black Child had received national attention and continued to be an uplifting poem for Black children was extremely inspiring. Also, the fact that the multiple award-winning artist Bryan Collier was to be the illustrator was also gratifying. Unquestionably, his creative images of children have done much to embellish my poem.
Where Do We Go From Here?
Although some progress has been made in changing the misinformation and stereotypes that have maligned Black history and culture, racism still resonates in every facet of American life. I believe literature, of every genre, can play an important role in correcting this problem. This is particularly true of illustrated books because it is during the formative years that children begin to form their perceptions about race and life in general. The images children are exposed to during this period will have a great influence on them when they become adults.
If given the opportunity, I would like to write illustrated books for middle grade students. Among these books, I would include Paul Robeson, Ida B. Wells, Toussaint L'Ouverture and Kwame Nkrumah. The latter two books have particular relevancy because Black children need to learn that the Black struggle for freedom in America is also linked to Africa and the Black Diaspora. Racial consciousness is critical to Black children who have historically been indoctrinated to perceive their African heritage as a jaded legacy.
Finally, I'm deeply grateful to Little Brown and Company for publishing Hey Black Child and making it possible for thousands of Black children to visualize their God-given talents.
Peace, Harmony and Love.