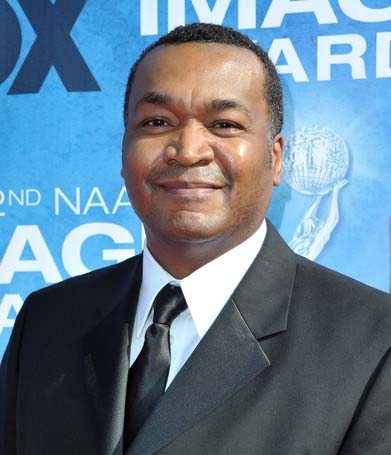 It's 2 o'clock in the morning and I've been working all day on a spread from my upcoming graphic novel. If I can just finish this one last panel, I can go to sleep. I look at the hand on one of the characters, it's not great, but it'll do. As I get ready to turn off my monitor, I hear a voice, much like Luke Skywalker did in the original Star Wars. But my voice isn't telling me to "use the force,"  nor is it coming from Obi Wan Kenobi. The voice belongs to Eric Velasquez.
"Luke. Stop being so lazy and fix that hand!"
Sigh … So I do.
That's why, when we chose to do our inspiration for the final week of 28 Day Later, he was the first person who I thought of.
Eric Velasquez, the son of Afro-Puerto Rican parents, was born in Spanish Harlem and grew up in Harlem. His dual heritage coupled with the experience of living in dual cultures in New York City gives Eric a rich and unique cultural perspective. He did his first picture book, "The Piano Man," in 1997 and has completed more than 30 others in the two decades that have followed. He has won many awards including the Coretta Scott King / John Steptoe New Talent Award and is the only person ever to win both an NAACP Image Award and a Pura Belpre Award.
But to find out even more about my friend of 20 years, I decided to have a conversation the way that most of them have been over the years. Over burgers.
Jerry Craft: Okay, let's start with the project that you're working on now, a biography of Arturo Schomburg. Tell us about it.
Eric Velasquez: Sure, the title is "Schomburg The Man Who Built a Library," by Carole Boston Weatherford. I first became intrigued by  this amazing individual in the 3rd grade.  Not only did he look like me, but he also came from the same part of Puerto Rico as my grandmother. He was a superior intellectual who is single-handedly responsible for the African/ African-American artifacts in the collection at the Schomburg Library and Research Center located in Harlem. I pitched the idea to Carole about 10 years ago, and asked her to write the  manuscript. It has been a long process but I am ecstatic that it will finally see the light of day. I just completed the last painting for the project about a month ago and it will be published by Candlewick in the fall of 2017.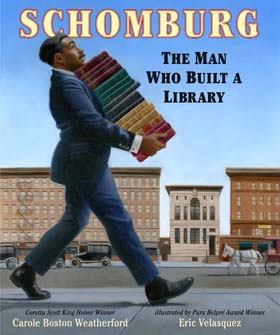 JC: Okay, so here's why I brought that up, specifically the painting you did for the cover of Mr. Schomburg carrying the stack of books. When you showed it to me, it was great.
EV: Yeah, but there was something about his stride that bothered me.
JC: I remember, I think we decided that it should be a little wider. But instead of just fixing that, what did you do?
EV: I started from scratch and did the whole thing over. Even though I had already spent eight hours on the original. And I was much more pleased with the results.
JC: I've always thought that one of my strengths is the ability to focus on a project, but you make me feel like a slacker. How do you maintain that?
EV: When I'm working on a book,  everything I'm about relates to that book. Even if I'm watching TV, I'll pause a movie to examine how a shot or a camera angle will help to improve my work.
JC: I always use the Obi Wan analogy when I talk about you. Who is your Obi Wan Kenobi?
EV:  Tom Feelings is my own Obi Wan. He's the one who changed the paradigm for me. I remember having a conversation with him and he asked me if I had ever done a drawing and, for seemingly no reason, erased it; or painted over a picture and started from scratch. I told him yes.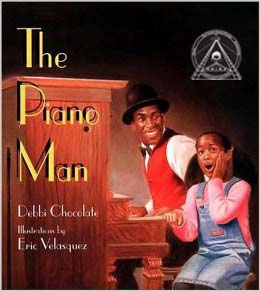 "How did the next version turn out?, he asked. "Usually 10 times better," I responded.
"Exactly! Whenever that happens, it's the voice of the ancestors telling you what to do," he said. "All you have to do is just listen!"
I never forgot that.
JC: Do you have another story when  you started from scratch?
EV: Hundreds! I remember when I was asked by a publisher to send them a painting for them to display at a conference  — and somehow it went missing. All I had was a copy of the original pencil under-drawing that I had used to create it. But although the painting was lost, what I had inside of me that I used to create that painting, was not lost. That was all me. So I recreated it.
JC: Weren't you afraid that it wouldn't come out as good?
EV: Fear is a construct. It's just a hurdle to leap over, and I chose to do it. What artists have to realize is if you do something good once,  it's not a lucky shot. If you did it once, you can do it again.
JC: So one of the things, or I should say ANOTHER of the reasons why you inspire me to be better is that you never let me off easy with anything. I think that every artist or writer should have someone who is not afraid to tell them the truth. Remember when I told you that I never liked drawing cars? What did you tell me?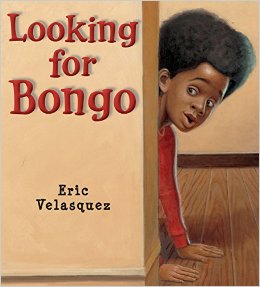 EV: To draw a hundred of them until you liked the result.
JC: Once again, the answer got on my nerves, BUT I'm already seeing the results.
EV: See? One of the things that I always ask my students is, "Why not make yourself into the artist that you like?
JC: By students, you mean from your Book Illustration class at FIT (The Fashion Institute of Technology in NYC). How long have you taught there?
EV: 14 years.
JC: Now elaborate on the message that you shared with them.
EV: Well, my students come into class all the time showing me work from artists they admire. "Professor, look at how he paints trees," or "Professor, look at how she does faces, I could never do that." But I tell them, if that's what you like, then strive to become that person. My goal as an artist has always been, that if I didn't know who I was, and I saw one of my paintings, what would I think? If I can step back and look at my work and say "wow!" then I know I've done my job.
And isn't that what we're all striving for?
JC: Yes it is. Thank you, Professor Velasquez.
EV: My pleasure, Jerry Craft.
JC: Speaking of pleasure, it's time to finish our burgers!
To learn more about Eric Velasquez, visit his website at http://www.ericvelasquez.com/