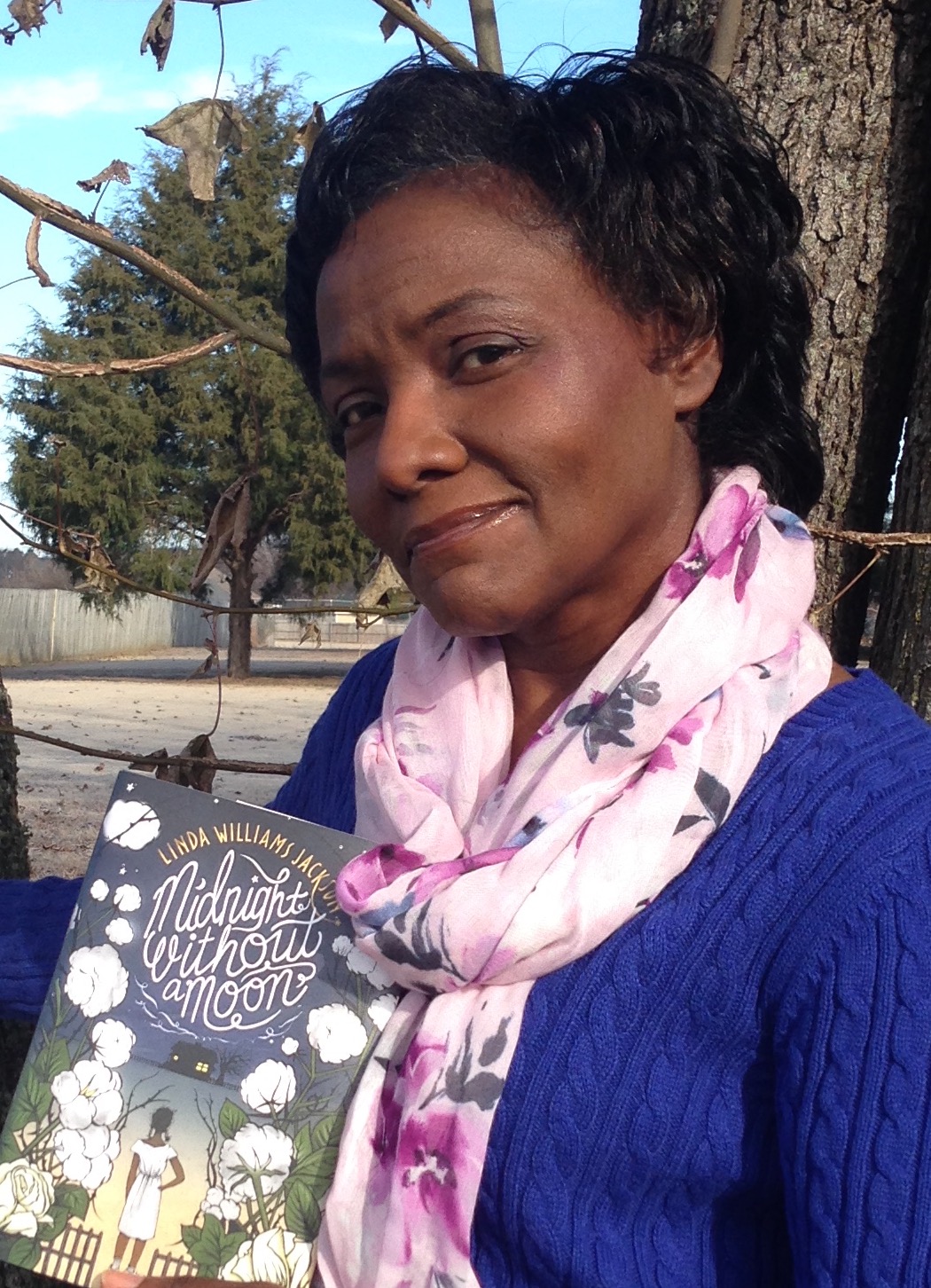 In reading the articles and interviews about Linda Williams Jackson and her novel, Midnight Without a Moon, it is clear that this is no ordinary book about the Civil Rights movement.  Even though the backdrop of this novel is the Emmitt Till story, Midnight Without A Moon is about so much more. Born and raised in Rosedale, Mississippi she's given her debut a small-town feel, with normal, everyday characters who must make difficult decisions.
On this the 10th Day of February, The Brown Bookshelf is honored to present:
LINDA WILLIAMS JACKSON
Tell Us about The Journey
You know how you always hear the story of the writer who knew she wanted to be a writer the minute someone put a crayon in her hand at age two? Well, that wasn't me. I don't ever recall wanting to be a writer as a kid. But by the time I was a young adult, I knew I wanted to "write a book."
Grew up wanting to be a teacher, never thought about being a writer. Went to college and studied math and computer science and became an information technology analyst. Had a baby four years after starting my career and decided to be a stay-home mom. While home with the baby, hubby encouraged me to try my hand at "writing that book you always wanted to write." So, I did. In 1994.
Queried the manuscript and quickly got rejected. And discouraged. Shelved the manuscript. Wrote and illustrated a picture book in 2000. Took it to my daughter's class for parent-career day and called myself a writer, instead of a stay-home mom. A kid—a first-grader—told me that a real writer's book is bound and can be found in a bookstore. Went home "bound" and determined to get a real book on the shelves of a bookstore. Decided to revise that manuscript I'd written in 1994. Didn't want to deal with rejection, so I self-published and dealt with a different kind of rejection. The book did fairly well, however. It made it to the shelves of big chains like Barnes and Noble and Books-A-Million. It was also required reading in several schools in the South.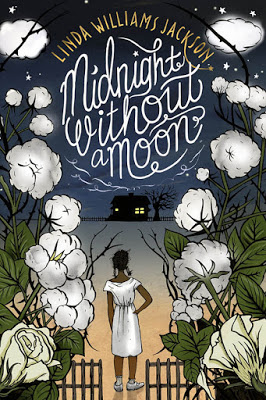 In 2008, I took a teaching job at a high school. Some of the kids there had read my book when they were in middle school. One day as they were discussing my book in the library, the librarian, in a haughty tone (and with her nose in the air), said, "If you really want your book to be in schools, then you need to find a 'real' publisher so that it can be reviewed by industry reviewers."
So, once again, a statement made in a school setting, changed my course of direction in publishing. In early 2009, I left the teaching job to write a new novel and pursue traditional publishing. That pursuit resulted in a treacherous six-year journey to land an agent and a two-book deal with a traditional publisher. Finally, on January 3, 2017, twenty-three years after writing my first novel, and almost fifteen years to the exact date of the self-publication of said novel (January 2, 2002), I had a traditionally published novel, which was reviewed by industry reviewers, can be found in bookstores, and was ordered by librarians all over the country, just as Little-Miss-Haughty-Tone-Librarian predicted.
Who or What is your Inspiration?
I am inspired by the great African-American writers who were not afraid to document the hard struggles of our people. These writers include, but are not limited to: Richard Wright, Margaret Walker Alexander, Toni Morrison, Alice Walker, Earnest Gaines, Zora Neale Hurston, Mildred D. Taylor, and many others.
What About the Back Story?
Many people have asked me why I decided to write a story about the Emmett Till murder. I didn't. I wanted to write a fictionalized version of my family's life in the Mississippi Delta. The Emmett Till murder just happens to be a significant event that I'm sure impacted my family one way or another. So I set the story in 1955 and allowed the Emmett Till murder be the event that changed my young protagonist life and helped her "come of age." More information about the back story of MIDNIGHT WITHOUT A MOON can be gleaned from my NPR interview at http://www.npr.org/2017/01/01/507760130/midnight-without-a-moon-fictionalizes-civil-rights-moment-through-the-eyes-of-a.
 The Buzz
KIRKUS:
The ugly brutality of the Jim Crow South is recounted in dulcet, poetic tones, creating a harsh and fascinating blend.
Fact and fiction pair in the story of Rose Lee Carter, 13, as she copes with life in a racially divided world. It splits wide open when a 14-year-old boy from Chicago named Emmett Till goes missing. Jackson superbly blends the history into her narrative. The suffocating heat, oppression, and despair African-Americans experienced in 1955 Mississippi resonate. And the author effectively creates a protagonist with plenty of suffering all her own.
THE HORN BOOK:
This nuanced coming-of-age story by a debut author is deftly delivered, with engaging characters set against a richly contextualized backdrop of life for African Americans during the Jim Crow era. It's also an authentic work of historical fiction (supported by Southern vernacular in both dialogue and vocabulary that accurately reflects the era) about a pivotal incident in the civil rights movement.
THE BULLETIN:
Jackson pulls no punches in the characters' heated discussions and keeps dialogue raw and real, with racial epithets consistently employed by both white and black characters. Readers familiar with the mid-century divides in the African-American community from Rita Williams-Garcia's Gaither sisters titles will recognize the theme here as it's played out at higher intensity and for greater stakes.
Keep up with Linda Williams Jackson through her website, http://lindajacksonwrites.blogspot.com/
Thank you,  Linda Williams Jackson for your contributions to children's literacy!