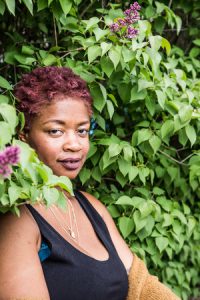 For book lovers looking for their next impossible-to- put down young adult novel, visit your neighborhood bookstore or library and check out The STARS AND THE BLACKNESS BETWEEN THEM. Junauda Petrus is the author and writes from her home in Minneapolis. Her book has won the Minnesota Book Award, a Coretta Scott King Honor, ALA Rainbow List Book, and Teen Voice calls it "fearless."
Petrus tells the story in the voices of Mabel who lives in Minneapolis and Audre who moves there from Port of Spain, Trinidad. After Audre's strictly religious mother finds her with a secret girlfriend, she decides to send Audre to Minneapolis to live with her father. Audre's grandmother Queenie, a former dancer who drives a white convertible Cadillac and has a few secrets of her own tries to reassure her granddaughter that she won't lose her roots. "America have dey spirits too, believe me," she tells Audre.
Mabel and Audre, 16-year-old young ladies from different backgrounds, fall in love and try to figure out how to care for each other when one of them has to worry about a fatal illness.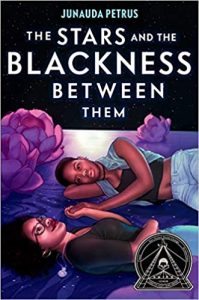 Junauda Petrus tells a story that you will not soon forget.