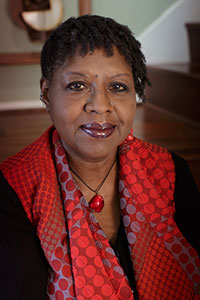 Nikki Grimes is a prolific children's book author and poet who has been producing stunning, heart-thrumming books featuring Black children since 1977. Her first novel, GROWIN' follows a young New York girl dealing with the death of her father. Since then, Grimes has written over 50 books for young readers, many of them stories in verse. She has written both fiction and nonfiction. Her picture book biography of President Barack Obama landed her on the New York Times bestseller list. She has won and been a finalist for numerous awards, such as the 1993 NAACP Image Award finalist for MALCOLM X: A FORCE FOR CHANGE, the 2003 Coretta Scott King Award for BRONX MASQUERADE, and Coretta Scott King Honor books for JAZMIN'S NOTEBOOK, TALKIN' ABOUT BESSIE, DARK SONS, THE ROAD TO PARIS, and WORDS WITH WINGS. In 2006 she was awarded the NCTE Award for Excellence in Poetry for Children, in 2016 the Virginia Hamilton Literary Award from Kent State University, and in 2017, the Children's Literature Legacy Award for her substantial and lasting contribution to literature for children.
Just two weeks ago, on January 27, 2020, at the American Library Association's Youth Media Awards, she was awarded the Printz Honor and the Sibert Honor for her memoir ORDINARY HAZARDS.
This is all well deserved from a woman who has made children's books and works about and for Black children a priority, especially at a time that publishing was overlooking Black stories by Black creators.
You started writing poetry at an early age. Your first poetry reading was at age 13. Can you tell us about your early experience with poetry?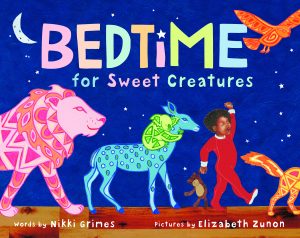 I stumbled into poetry, following my fascination with words, with the power of words, with the realization that one word can mean several different things. That fascination led me to an obsession with word games, word jumbles, and puzzles, and I fell into the habit of word play. At its most basic, that's what poetry is—word play. I began to challenge myself to tell a story, or paint a picture using as few words as possible. Before I knew it, I was hooked on the genre. Poetry became my new language. It was the way I expressed whatever was in my heart, or on my mind. Poetry became a tool for my survival. It would be years before I'd think of writing poetry as a career I might pursue.
You've had incredible literary influences in your life. You credit James Baldwin as one of your mentors, you studied with Poet Miguel Algarin, and traveled in the same circles as Nikki Giovanni and Sonia Sanchez. How have these writers affected the writer you are today?
I attended a writer's workshop at Columbia, led by John O. Killens, and the group included Nikki Giovanni and Quincy Troupe. Through these writers I met Sonia Sanchez, Jayne Cortez, and master short story writer, Toni Cade Bambara, among others. Each in his or her own way, modeled the importance of writing in an authentic voice.   Their example gave me the assurance to write in my own voice, just as James Baldwin had encouraged me to do. And so, I followed suite, making "voice" a hallmark of my work. As for Baldwin's influence, he pushed me to write with integrity, and to continually raise the bar in my own work, and I continue to do so till this day.
You lived in Sweden for six years! Please tell us about that. I also wonder if you still speak Swedish.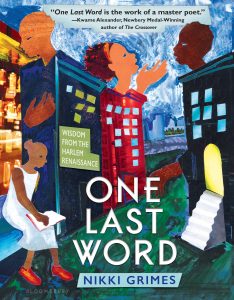 Yes! My Swedish is a bit rusty, but I still have it in my linguistic arsenal. I loved my time in Sweden. Fully 20% of the population was immigrant, when I lived there, and I loved brushing up against people of wildly different cultures, hearing a variety of languages day in and day out. I found the environment stimulating.
The language was a challenge to learn, but I always welcome a good challenge. And Swedish is especially suited to poetry. The vocabulary is less broad than English, which means that many words do double or triple duty. When a single word has several shades of meaning, precise language is key for clear communication—unless you are writing to create mystery, in which case, a word with several shades of meaning is precisely what you want to use when weaving a poem! Swedish poets have to be very deft, and they are.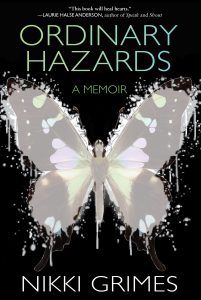 I would have remained in Sweden were it not for my desire to pursue my writing career. I'd already published two books for children, and was at work on a YA coming of age story, based on my life. I was at a crossroads in Sweden, having to decide whether to get into that publishing system, writing in Swedish, or to return to America to continue writing in English for that market. In the end, I decided I'd rather be a small fish in a big pond (the US), than a big fish in a small pond. I thought, if I succeeded in America, as I'd hoped, my books might eventually make their way to Sweden, but the reverse was less likely. So, back to America I went.
What has been your proudest moment so far as a creator of books for young people?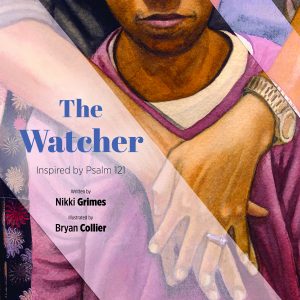 Receiving the Children's Literature Legacy Award was a stupendous moment. Holding the first copy of Ordinary Hazards in my hand, a book that I consider the single most important story I have to tell, a book that took me 39 years to bring to the page. More recently, I experienced a very proud moment when a hugely talented, award-winning young YA author acknowledged my legacy publicly, then privately thanked me for paving the way for her own success. That meant more to me than you'll ever know.
What do you see as your legacy as a creator of books for children?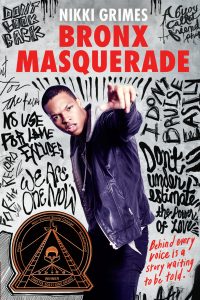 At the end of the day, someone else will determine my legacy. As for me, I think my work as a novelist-in-verse, and my work bridging poetry and prose, has helped to open up and popularize the genre. I think I've shattered any box anyone has ever tried to put me in by writing across genres, and I hope the risks I've taken in my work to be emotionally honest, and to break new ground creatively, will empower the next generation of authors, and readers, to be emotionally honest and dare to break ground in their own lives and work. And yes, that is a lot to hope for, but then again, I always go big!
Indeed, you have. Thank you Nikki for joining us on The Brown Bookshelf blog. We look forward to all the ways you'll continue to go big for young readers. Thank you so much for all you've given already.
You can find Nikki online at her website,  https://www.nikkigrimes.com/index.html on Facebook, https://www.facebook.com/nikki.grimes or on Twitter https://twitter.com/nikkigrimes9