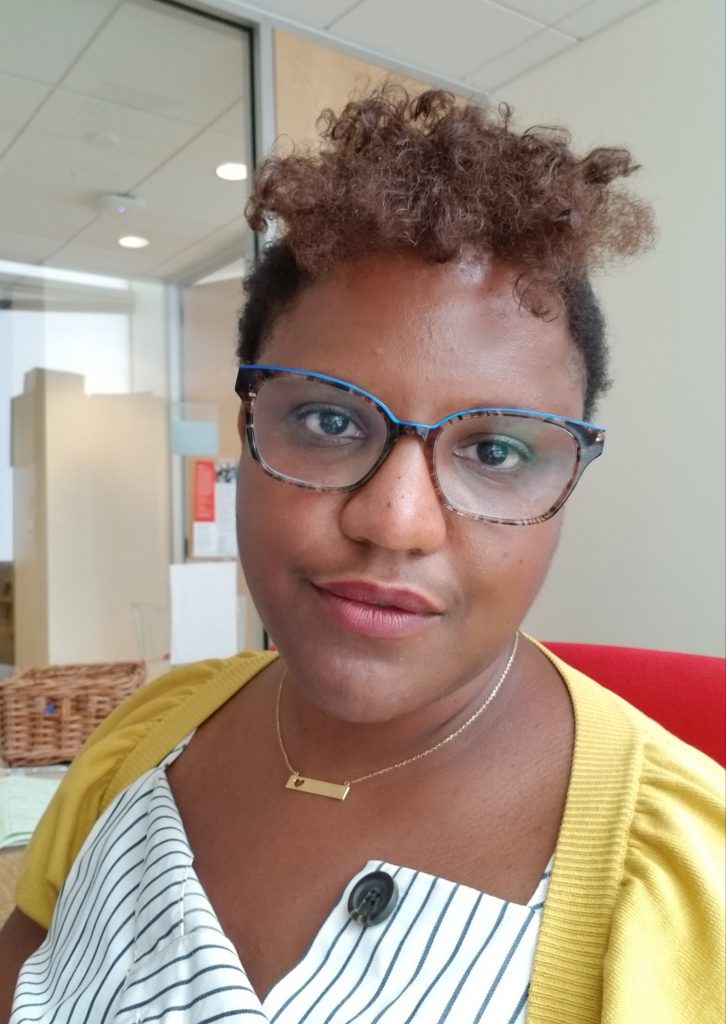 Colorful. Credible. Necessary. These are the words that describe my feelings about Francie Latour's debut picture book, Auntie Luce's Talking Paintings. "Colorful" because both the text and the artwork are equally vivid and evocative. "Credible" because of the many nuanced details in this culture-rich story, written about a Haitian-American by a Haitian-American. "Necessary" because children's books centered in Haitian culture have historically been few. And it's time for that to change.
In its starred review, School Library Journal calls Auntie Luce's Talking Paintings "[a]n excellent selection for exploring deep connections to Haiti through love, family, history, and art," and says "the illustrator's Afro-Caribbean roots amplify the love song the Haitian American author has composed to Haiti." Kirkus has given the book a starred review as well:  "In this story full of the sounds, colors, and language of Haiti, the protagonist connects with herself, her family history, and the history of Haiti through her auntie Luce's extraordinary art…Young readers will enjoy how Latour and Daley celebrate Haitian history and culture through this lovely, artistic story."
The Brown Bookshelf is pleased to shine today's spotlight on author and co-founder of Wee The People, Francie Latour.
The Back Story 
My path to getting a book deal was very random. I didn't seek it out. I never thought I was capable of writing a book, for kids or otherwise.
Back in January 2010, I wrote an essay right after the earthquake in Haiti for the Boston Globe, where I worked for a number of years. That piece itself almost never happened; I blew several deadlines trying to find my way through it. It eventually ran in the form of fragmented diary entries.
A children's book agent, Rubin Pfeffer, read that essay and asked to meet with me. He asked if I would try writing a children's book. I laughed out loud at that. It made me uncomfortable, because I didn't want to try to do it and then fail.
I wrote the manuscript that same year. So, still 2010. For the next five years, nothing happened. Rubin stayed in touch and continued shopping it around. I made myself forget about it because again, it felt like failure. Then out of the blue, in 2016, Rubin emails me to tell me there were TWO publishers that wanted it. Only one of the two houses agreed to my condition to only consider Black illustrators. That was Groundwood Books. And that's the story of how I got my book deal.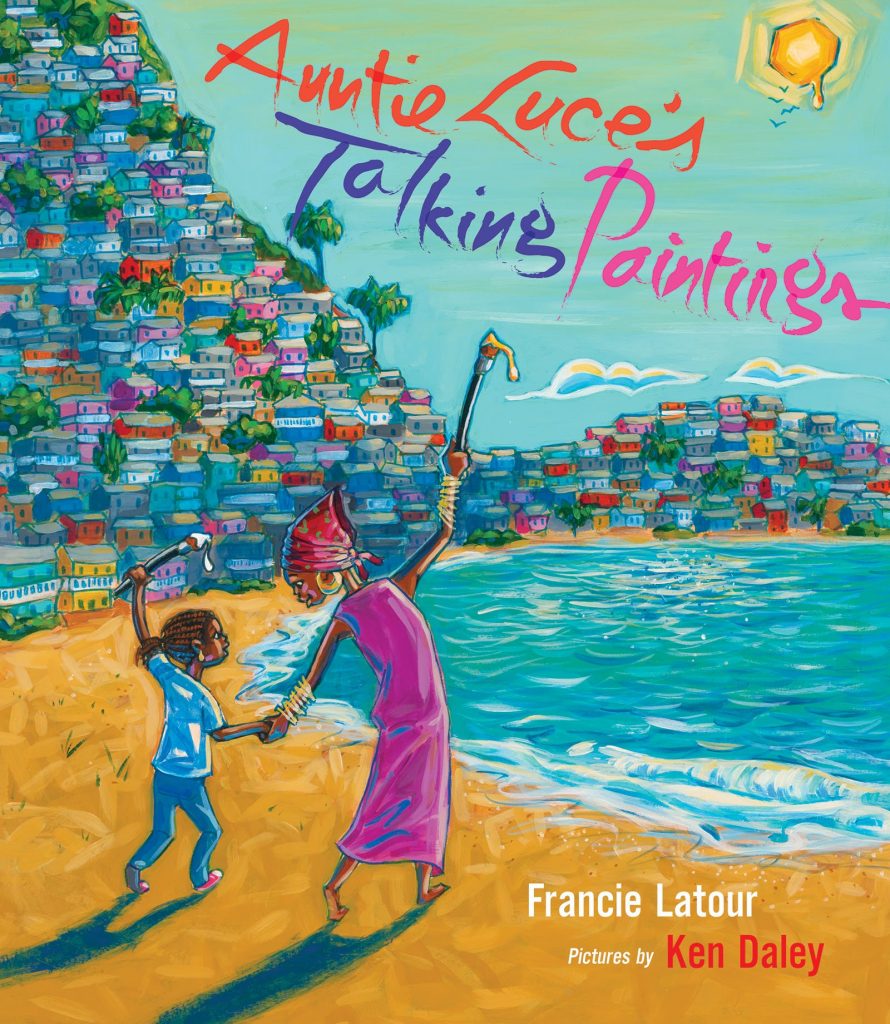 The Inspiration
With children's books, I am drawn to books that are quietly powerful, where you really see how less can be more. Bao Phi's and Thi Bui's A Different Pond does that. So does Two White Rabbits by Jairo Buitrago and Rafael Yockteng.
I'm also really drawn to artists whose work elevates/celebrates Black experience in its complexity. So, visual artists like Lorna Simpson, Carrie Mae Weems, Rashaad Newsome, Ebony Patterson, Lorraine O'Grady, and the Gees Bend quilters, performing artists like the Alvin Ailey Dance Company, and writers like James Baldwin, Edwidge Danticat, and Toni Morrison.
I'm also inspired by artists who are deeply driven, and who use that drive to bring people together, like the way people gather around a fire. I've been really lucky to find artists like this here in Boston. There's a Haitian dance company here, Jean Appolon Expressions, whose founder, Jean, overcame incredible obstacles – racism, homophobia, the journey of immigration – to create this deeply Haitian but also open and communal experience of dance. I'm also a huge fan of Ife Franklin, a textile artist who builds replica slave cabin installations with wood boards that are wrapped in this gorgeous hand-dyed indigo fabric. People from the community – old, young, Black, White, gay, straight – come together to dye the fabric and wrap the wood. I've done it with my kids and it's the closest feeling I've had to putting my hand on this brutal, painful history and helping to heal it.
All of these artists have taught me that there is no one way to be Black. For a bougie Black girl who grew up in the suburbs skating on this hyphen of Haitian-American identity, that's extremely powerful.
The Process
As a former news reporter, I was trained to write about what's already happened, in reality. So for me it was hard and is hard to think about creating a fictional story. My process basically is to just surround myself with images and text that have to do with what I want to write about. Lots of art books, Google images, music, and so on. I also have this deep love of language and words. So as I'm immersing myself in all this, at some point a word or chain of words will surface that helps my writing catch fire.
For revising, I really lean on others. At a certain point you can't really see your own writing. It's like trying to push a bus you're inside of. So I show it to a lot of people, some who are writers and some who are not writers, because I want and value those different responses.
Under the Radar
Two words: Ken Daley. Ken, who illustrated Auntie Luce, has got to be the most self-effacing person I know. I try not to tell people about themselves, but this man has NO IDEA how gifted he is. He really doesn't. Illustrating a book about painting – where the colors themselves have to tell so much for the story and evoke feeling and place – is a unique kind of challenge. He met that challenge and then some. Going around to events and fairs with the book, I had to laugh sometimes because the first question people always ask me is, "Are you the illustrator?" To which I have to sheepishly answer, "No, no. I just wrote the words. I can't take any credit for that."
For more information on Francie Latour and Auntie Luce's Talking Paintings, visit her website and Facebook page.