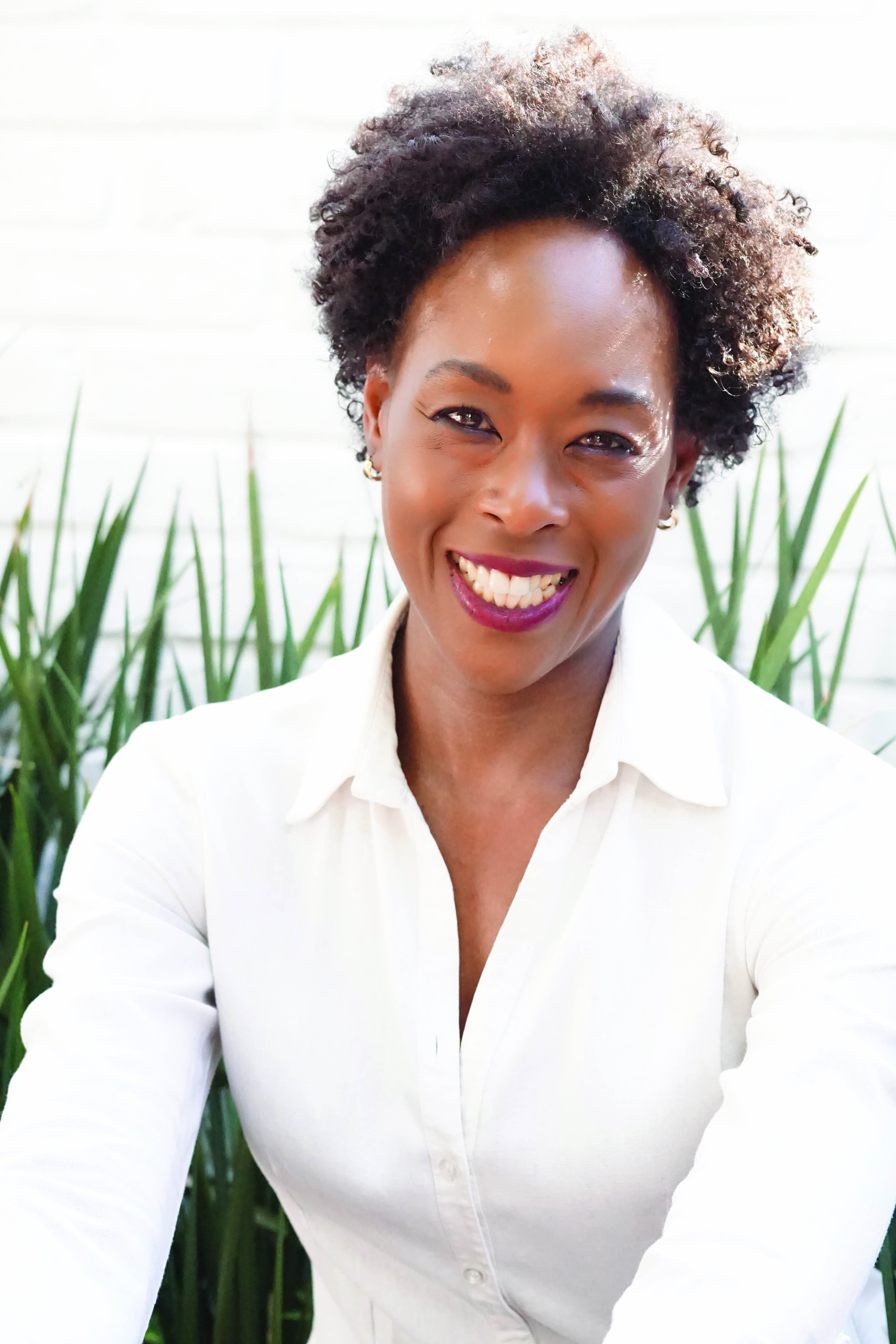 The world knows Margot Lee Shetterly's work. Hidden Figures, the $125 million-grossing movie starring Taraji P. Henson, Octavia Spencer, and Janelle Monae, was based on her New York Times bestselling book, Hidden Figures: The American Dream and the Untold Story of the Black Women Mathematicians Who Helped Win the Space Race (William Morrow/HC, September 2016). The book pays homage to four trailblazing African American human computers–Dorothy Vaughan, Mary Jackson, Katherine Johnson and Christine Darden–who served as an integral part of NASA/NACA at the height of the Space Race between America and Russia. In November 2016, HarperCollins released the Young Readers' version of Hidden Figures for middle grade readers. It too, of course, became a NYT bestseller.
We are honored to feature Margot Lee Shetterly on Day 12 of 28 Days Later…and we thank her for bringing this essential piece of our collective history to glorious light.
*    *   *   MARGOT LEE SHETTERLY   *   *   *
The Journey:
I remember writing poetry, a play and even a "book" during elementary and junior high school, but it never occurred to me that being a writer was something that one could actually do for a living. My mother was an English professor at Hampton University, my father a research scientist at the NASA Langley Research Center. Many of my parents' friends, or my friends' parents, also worked at NASA, or as teachers, or shipyard workers or served in the military. I was good at English, but also good at math and science; I studied finance in college and my first job was as an investment banker in New York.
That first job was not to be my last job, however: I pulled several stints in internet startups and even moved to Mexico to start an English-language magazine with my husband before walking down the path to becoming a professional writer. I started researching Hidden Figures in 2010, after a conversation between my father, a retired NASA-Langley research scientist, and my husband, made me curious about some of the women he worked with, women I had known since I was a little girl. Why were there so many black women at NASA, and how had they come to work there? I did three years of research before finding my agent, Mackenzie Brady Watson. The two of us worked on the book proposal that sold to HarperCollins in 2014, and the adult version of the book was published in September 2016.
The Back Story:
No sooner had I submitted the manuscript for the adult version of Hidden Figures than I sat down to work on the Young Readers Edition, which came out in November. I had no experience writing for children, but then again, I had no experience writing a book for adults either. I learned a lot and I'm excited that schoolchildren will also get a chance to learn this important history.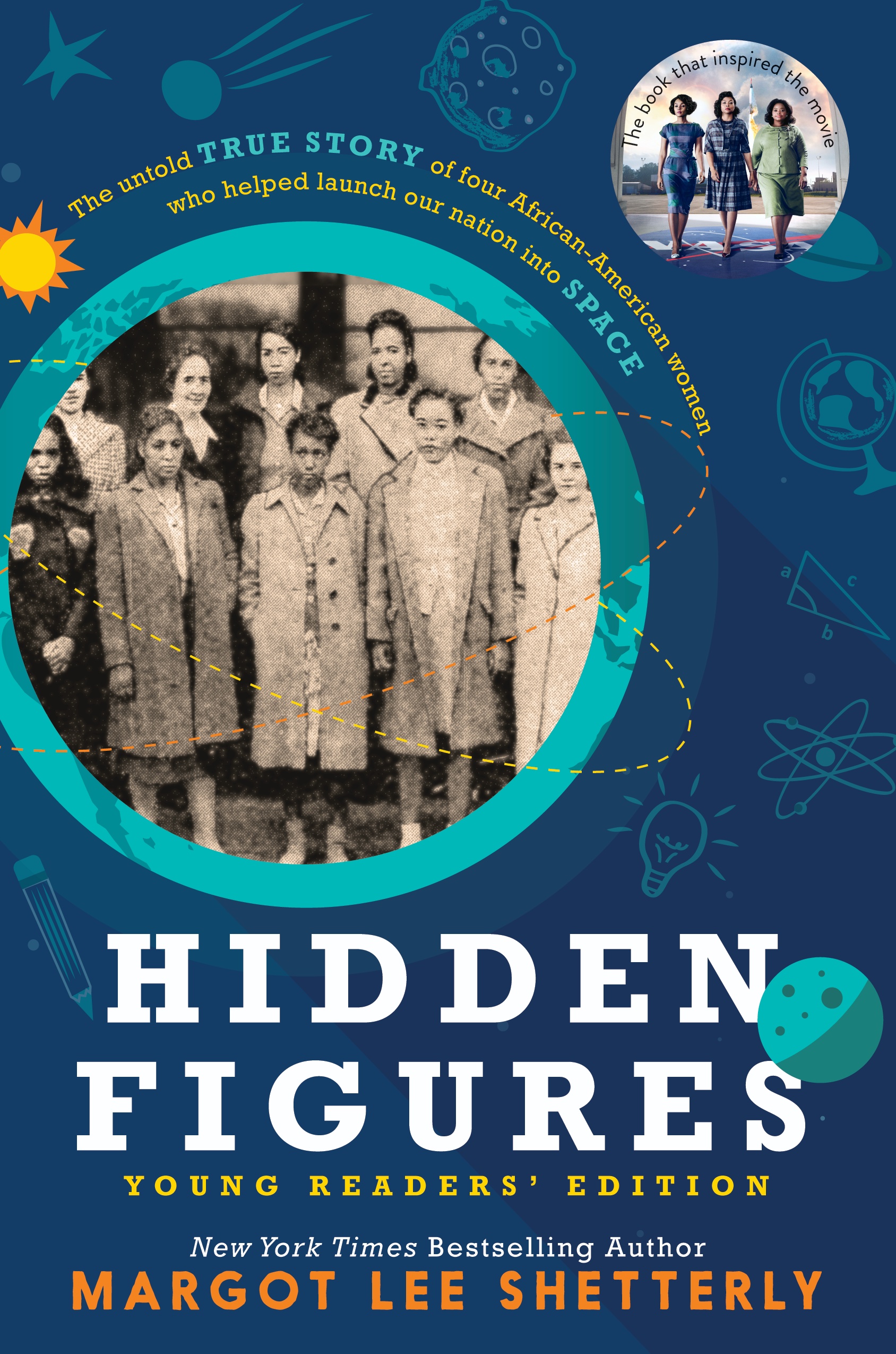 The Process:
Hidden Figures faded in like a Polaroid photo. The story started with Katherine Johnson, the best known of NASA's human computers. She was the first person I heard speak the name Dorothy Vaughan. From there it was a quest to turn up any possible lead that could help me understand where these women came from, what they were working on, and what being a mathematician meant to them. The book also required learning quite a bit of aeronautical engineering, which I loved, and World War II and Virginia history, which completely absorbed me.
I knew from the beginning that the story would start in World War II and go at least through the Moon landing: this was the same adventure that had captivated readers in Tom Wolfe's The Right Stuff and James Michener's fictionalized Space, but told from the point of view of the black women. I started with a detailed outline and started filling it in. I'm a slow writer, and an obsessive rewriter. I think I revised the manuscript three times in the six weeks before I turned it in. I wish I were the kind of writer who sits down at the desk and starts writing in an orderly fashion first thing in the morning but the truth is I'm at my best from midnight to 4 AM.
The Buzz:
Hidden Figures: Young Readers' Edition is a #1 NY Times Bestseller
Prior to the release of the Young Readers' version, Hidden Figures: The American Dream and the Untold Story of the Black Women Mathematicians Who Helped Win the Space Race (also a #1 NY Times Bestseller) received the following starred reviews:
"Shetterly's highly recommended work offers up a crucial history that had previously and unforgivably been lost." – Library Journal, starred review
"This is an incredibly powerful and complex story, and Shetterly has it down cold. The breadth of her well-documented research is immense, and her narrative compels on every level." – Booklist, starred review
"Exploring the intimate relationships among blackness, womanhood, and 20th-century American technological development, Shetterly crafts a narrative that is crucial to understanding subsequent movements for civil rights." – Publishers Weekly, starred review
Learn more about Margot Lee Shetterly here and HIDDEN FIGURES here.