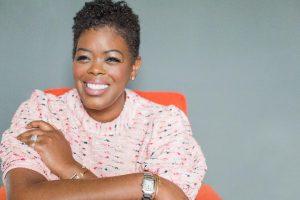 On this the twenty-seventh day of February, The Brown Bookshelf is honored to highlight:  Tina Wells
Middle school is hard – but it's way harder when a fairy godmother puts you under a truth-telling spell!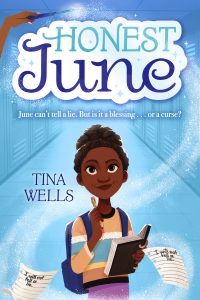 June has always been a people-pleaser, telling harmless little lies to make her friends and family happy. She's convinced being honest about her feelings will only hurt the people she loves!
Until, out of nowhere, a secret fairy godmother appears to "bless" her with the ability to only tell the truth! Seriously?! As if June didn't have enough to worry about!
Thank you, Tina Wells, for your contribution to children's literature!