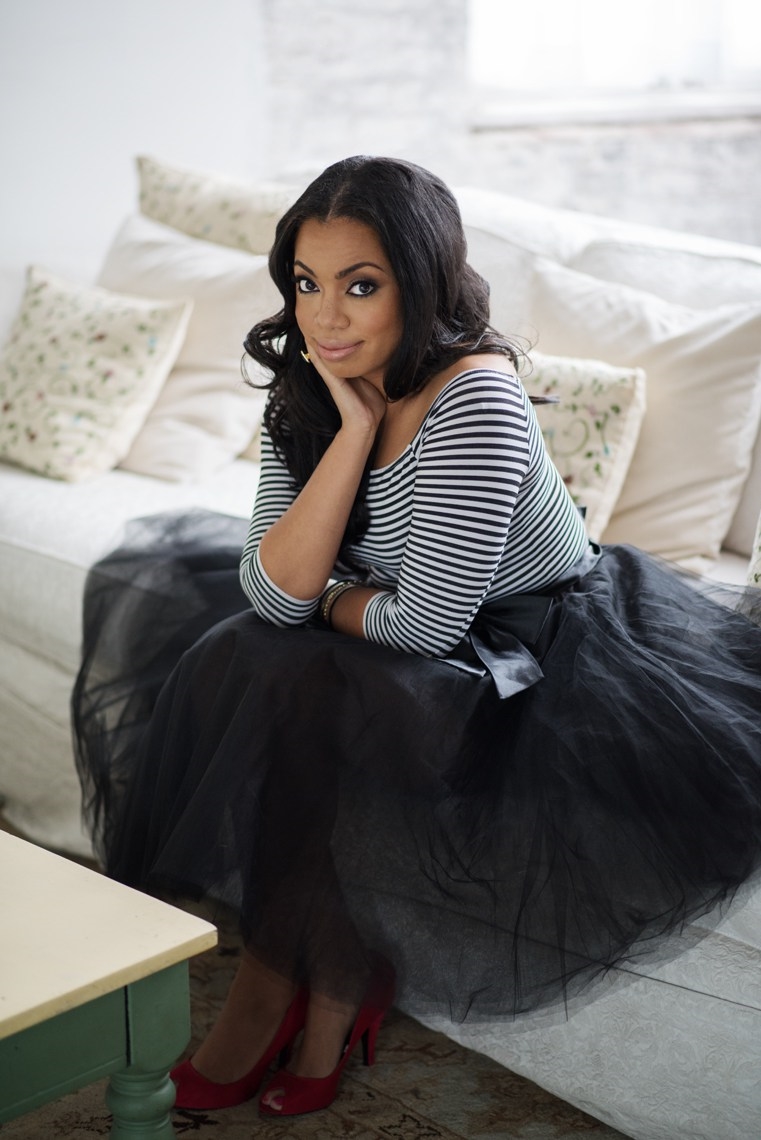 Last winter, Tiffany D. Jackson's debut YA novel ALLEGEDLY had a lot of people talking with it's emotionally charged story literally ripped from the courtroom. Kirkus called the novel "searing and true," adding it "effectively joins Ava DuVernay's documentary 13th and Michelle Alexander's THE NEW JIM CROW (2010) to become another indictment of the penal system's decimating power beyond its bars." In June, we'll be treated to a second novel, also based on a real life court case.
THE JOURNEY
TB: When did you start your writing journey?
TJ: My journey started when I was four! I wrote short stories for my mom, lumping random letters together to make them look like real words, and always grew frustrated when she couldn't read them back to me. Fast forward to college, where I majored in Film and Television but still dreamed of becoming an author, working on stories during summer and winter breaks. Then in 2012, about a decade into my television career, I read of a case involving a nine-year-old being charged with murder. Fascinated, I began crafting a story that would ultimately become my debut novel, ALLEGEDLY. It took two years to polish the story, but I found an agent and landed a deal within a year and finally published in January of 2017.
TB: How do you think your background in film and television comes to play in your writing?
TJ: My background plays a crucial part in my creative process. I tend to write cinematically, meaning I treat each chapter as scenes or acts in a movie, painting pictures that can be clearly visualized. For structure, I follow Syd Field's famous script writing "Paradigm" formula, which helps with plotting, pacing and tension building. Also, I'm used to cutting shows down to time in order to fit specific programming clocks for broadcast. This makes me a ruthless self-editor when it comes to my novels. If a scene doesn't help to move the story forward, I trash it, no matter how pretty it is.
THE BACKSTORY
TB: Tell us about your upcoming title.
TJ: MONDAY'S NOT COMING is similar to ALLEGEDLY in that the story is loosely inspired by a real case that occurred in 2009, requiring extensive research. The story takes place in Southeast Washington D.C and deals with gentrification, mental health in the black community, and the biases of missing children. Coincidentally, I turned in my first draft a week before the story on the missing black teen girls in D.C went viral (#missingDCgirls).
But the REAL backstory I attribute to my best friend Tara. When we were in the third grade, Tara sprained her ankle and was out of school for a week. One of the worst weeks of my life! I never realized how connected we were and experienced how it felt to live without my better half. I poured those memories and feelings into every page of MNC.
THE INSPIRATION
TB: What inspired you to write?
TJ: Growing up, I was the type of girl who wanted stories that were relatable to my surroundings in Brooklyn and turned to adult novels at an early age. This inspired me to write for the type of kid that I was, in search of raw, gritty tales.
TB: Is this need for gritty tales the catalyst for choosing stories based on actual legal cases?
TJ: These two particular cases stood out and reminded me of so many unanswered questions I had as a teen. For example, I often wondered why a kid snatched and thrown in the back of a van near my elementary school was barely spoken of yet girls like Elizabeth Smart had weeks of national coverage.
I am hoping using cases will drive home the point to kids that these situations are really happening to their fellow peers. It's not always about spoon-feeding kids lessons, it's about putting them in another person's shoes and letting them walk on their own, ultimately helping them to develop compassion and empathy by seeing injustice through a wider lens.
TB: What other "under the radar" African-American book creators do you want to shout out?
TJ: Liara Tamani's CALLING MY NAME is SO stunning, poetic and beautiful. I gave five copies of it away for Christmas to friends.
TB: Liara is another one of our honorees this year, you'll see her post on Day 20!
THE STATE OF KIDLIT
TB: What is your take on the state of the industry especially as regards African-American Kidlit?
TJ: I still consider myself quite the newbie, learning something new everyday about this industry. The good and the bad. But one thing I love about the African-American Kidlit community is the quality of the books we're publishing, the risks and beautiful ingenuity. So although we still have a lot of work to do in order for publishing giants to respect our stories and journey, it gives me great hope that we have so much beauty to share and readers eager to receive it.
You can find Tiffany at her website, on twitter,  and Instagram.