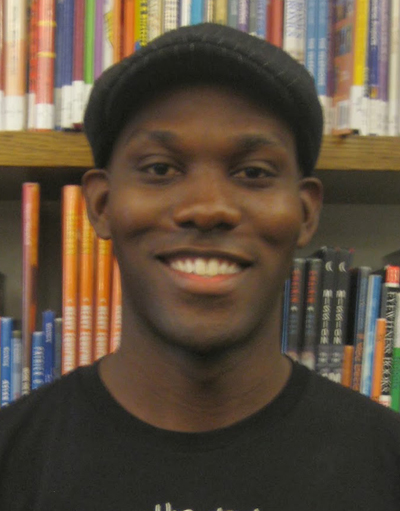 For me, the coolest aspect of being a part of The Brown Bookshelf is learning about, and reaching out to, artists and writers who are not currently on my radar. Recently I had the pleasure of learning about Alix Delinois,  a fine artist and art teacher living in Harlem. He has illustrated two children's books written by award-winning authors Walter Dean Meyers and Edwidge Danticat. His work displays a dynamic color palette and bold compositions to express human emotions and experience. And his subjects of interest include Harlem and NYC's urban setting; his Haitian background; and his love of Black culture and history.
Please join me in welcoming Alix Delinois to 28 Days Later.
The Journey:
At the age of seven, I moved from Saint Marc, Haiti to Harlem, NYC.  Drawing, for me, became a source of distraction from all of the huge changes in my life at that time.  Doodling characters in notebooks and trying to copy the different characters in children's books was very appealing to me. It helped me begin to become familiar with my new world and feel some level of mastery and control.  From that point on, I started collecting comic books and practiced drawing the characters from them, too.  Even though I loved comic books, I always returned to picture book stories and their illustrations. When I was in the fourth grade, I came across Mufaro's Beautiful Daughters by John Steptoe. From that point on, I would say to myself that I wanted to be like this artist. I knew I wanted to create and illustrate stories that depicted the beauty of African/ Caribbean life and history.
At the age of 13, I was lucky enough to be accepted into the City College Arts Institute, a program focused on teaching inner city students about careers in art and museums.  Every Saturday, I attended classes at the City College Arts Institute.  When it was time to attend high school, my mentor in the City College program, Joseph Harris, suggested that I apply to his alma mater, the High School of Art and Design.  He helped me with my portfolio and I was accepted into the school where I majored in illustration and worked closely with another mentor, Richard Manigualt.  I went on to study illustration at the Fashion Institute of Technology and completed my BFA in Illustration at Pratt Institute in Brooklyn, NY.   During my last three semesters at Pratt, I began to focus on children's book illustration. I was fortunate to work with many great picture book illustrators at Pratt including Leonard Jenkins, Floyd Hughes, James Ransome, and Rudy Gutirrez.  While at Pratt, I learned that John Steptoe also graduated from the High School of Art and Design. That knowledge made me tremendously proud and made me feel confident that I was following the right path.
The Inspiration:
Well, I have been influenced by many artists. John Steptoe is my all- time favorite book illustrator. That said, I am inspired by greats such as Arron Douglass, Jacob Lawrence, Romare Bearden, and illustrators Tom Feelings, Jerry Pinkney, Leo and Diane Dillone, to name a few.  I also draw inspiration from my own life and experiences in Haiti and Harlem as well as Black culture and history.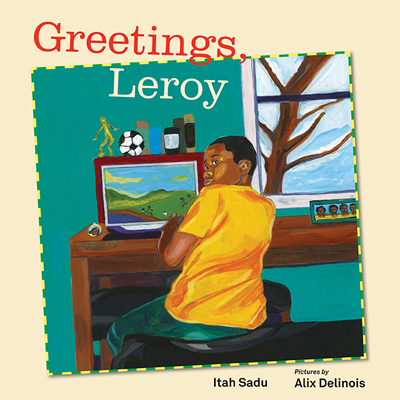 The Process:
My process is very straightforward. I sketch many different ideas of what I think could work well for a book. My concepts and sketches usually involve the character(s) in the appropriate space /scene and then I build around them. When it comes to colors, I find it natural for me to use a lot of colors, particularly bright colors. I think being from Haiti makes that very natural for me.
Sometimes, to develop scenes, I research and take pictures that I can use for references.  I had a lot of fun with my last book, Mumbet's Declaration of Independence. Since Mumbet was a period piece, once I had my sketches and storyboard in good order, I rented American colonial period outfits from a costume shop. My friends and I drove to Staten Island in a small Zipcar and took photos in costume at Richmond Town, a preserved colonial village.
The Back Story:
I met Sheila of Groundwood Publishing at a book convention.  I was happy to hear back from Sheila regarding a book idea for a story entitled Greetings Leroy after our meeting. I liked the story very much because it reminded me of my own story when I first came to America. Thank you, Sheila, for providing with a beautiful and relatable story to work from.  Greetings Leroy is set for release on May 1st, 2017.