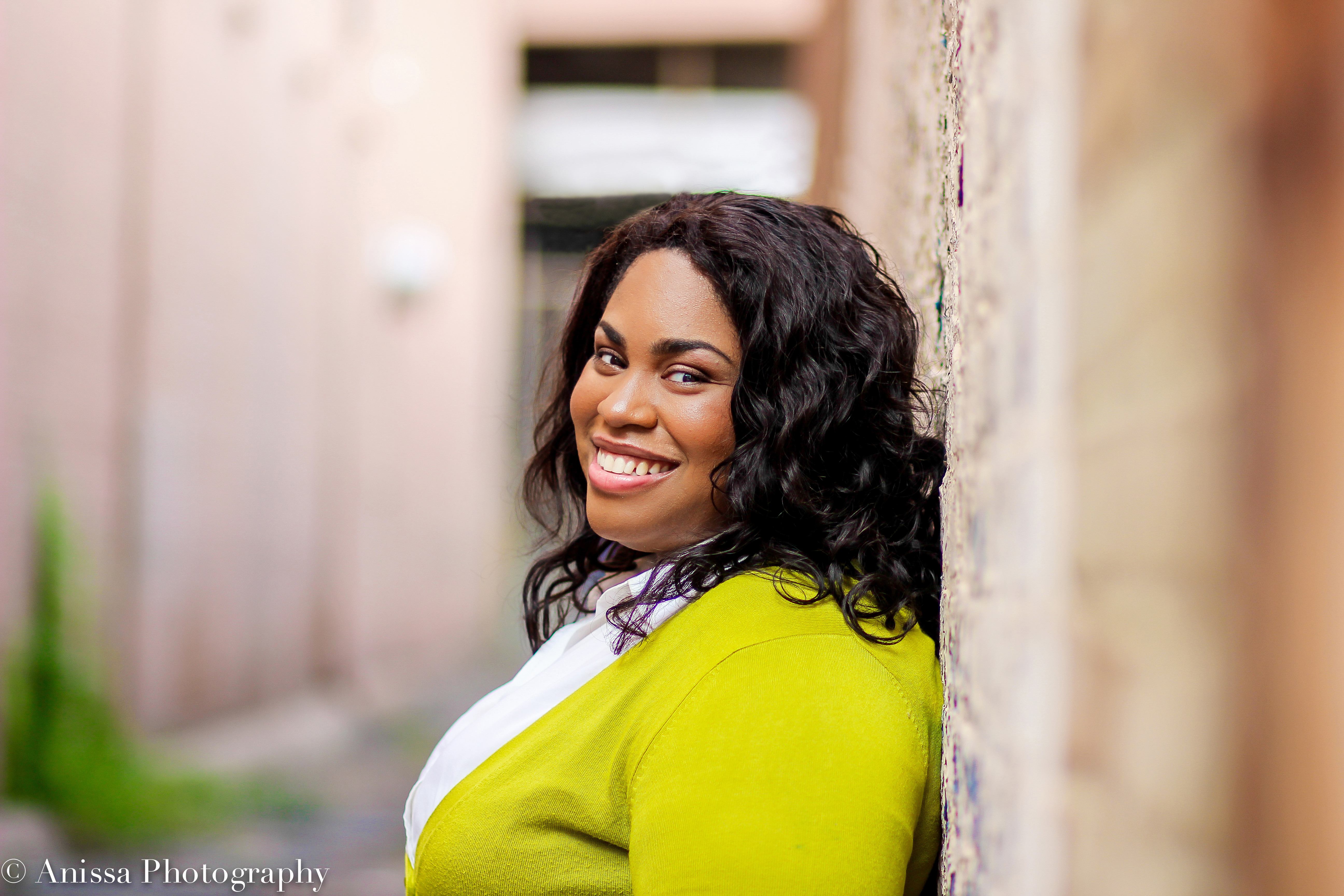 Sometimes it's fun to find out things about an author or illustrator that has nothing to do with their craft.  For instance, YA author, Angie Thomas, likes playing video games, driving anywhere and nowhere at all, cooking/baking, and Air Jordan collecting. Her favorite foods are baked macaroni and cheese and cheesecake. She was a teenage rapper, and even appeared in the RightOn! Magazine.
Wow.  That's all big time stuff.  I thought she was finished until I saw the last line of her email which to me was equivalent to dropping the mic, flashing a peace sign, and giving a head nod on your way out the door.  It read:
"I once talked to Left Eye from TLC on the phone."
I think fun finds some people, and Angie Thomas is proof of that.  Now that you know all about her life outside of writing, it's time to find out everything about her journey to writing The Hate U Give, one of the most talked about books of the year.
On this the 17th Day of February, The Brown Bookshelf is honored to present:
ANGIE THOMAS
The Journey
I've told stories for as long as I can remember. I was always the one who came up with the plotlines while playing pretend with my friends, and whenever my mom would read books to me, afterwards I would tell my own take on the stories. When I was seven, I wrote my first "book" – "Mickey Mouse's Space Adventure," complete with illustrations. I was so proud of that little book that I took it to school and begged my teacher to let me read it during story time. Not only did she let me read it, she agreed that I could read one of my stories to the class every week. The spark was lit.
As I got older, despite how much my love for reading and writing grew, I never thought that being a published author was possible. I didn't know any authors. No one from my neighborhood was an author. Sure, there were authors who looked like me, some of my favorites did, but it seemed unreachable. I didn't realize it was something I could actually do until college. I decided to study creative writing, and in doing so I met several authors, including one of my professors. That professor not only told me how to become an author, but he instilled in me that I could actually become one. He also helped me find my voice. I was the only black student in the program, from a neighborhood that was notorious for all of the wrong reasons. But as my professor helped me realize, there were stories in my neighborhood that needed to be told, and I could be the person to tell them. One of those stories turned out to be THE HATE U GIVE. It started as a short story in my senior year and it was the first narrative I ever wrote about a community like mine. Ironic that it is now the first book I will ever have published.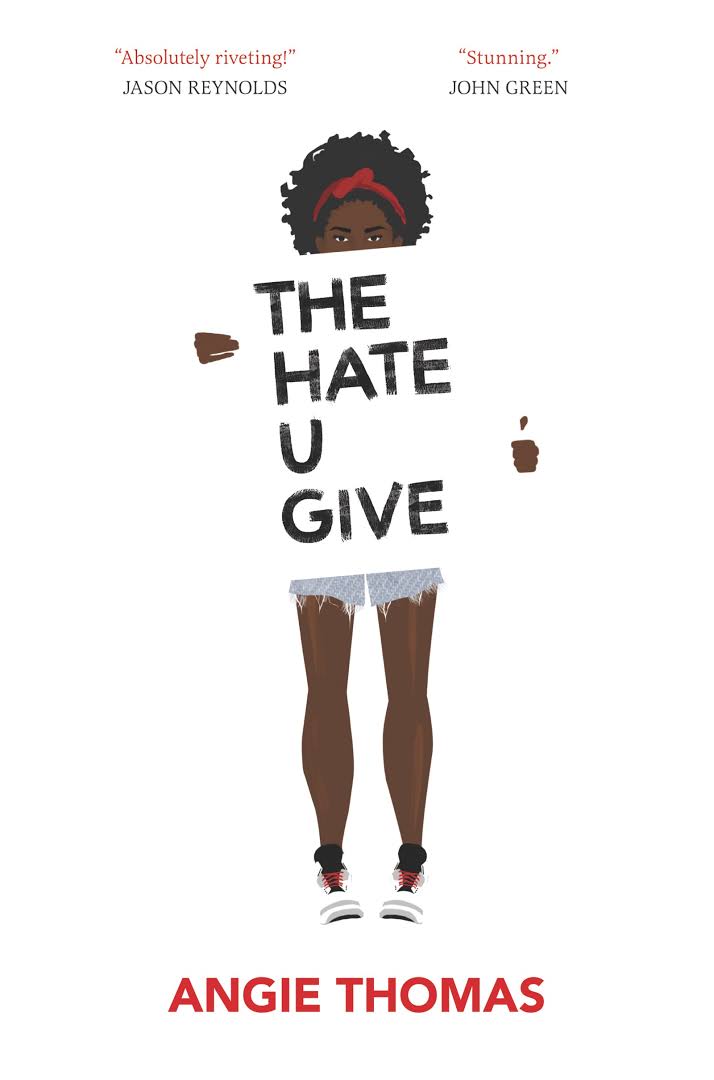 The Back Story
Social media catches a lot of flack, but I will forever be grateful for it because it played a HUGE role in my road to publication. When I wrote THE HATE U GIVE, it was cathartic—a way for me to express the anger, fear, and frustration I felt as a young black woman every time an unarmed black person was killed. But I also knew that a story like it may not be well-received in YA publishing. Let's be real – YA is mostly white. I thought my book would be seen as "too diverse." One day though, the Bent Agency held a question and answer session on Twitter, and I decided to take a step of faith and ask if a book like mine was acceptable for publishing. Agent Brooks Sherman not only said yes, he asked me to query him. A few months later, I signed with him, and a few months after that he submitted my book to publishers. It led to a thirteen publishing-house auction. If you would've told Angie-who-was-afraid-to-query that THAT would happen, she wouldn't have believed it. But it did. Soon, producers were fighting for the film rights and before I knew it, my book had a movie in development with Fox 2000 and Temple Hill with both a director and a star attached. The story I was afraid of was the story that made my dreams come true.
The Inspiration
Growing up, Hip Hop was a way for me to see myself when books did not provide that representation. I couldn't necessarily connect with the Babysitters Club like I could a Tupac or a Nas song. For THE HATE U GIVE, Tupac provided the most inspiration by far. The title itself comes from the meaning behind the infamous Thug Life tattoo across his stomach—The Hate U Give Little Infants F**ks Everybody. 'Pac once explained that as what society invests in youth usually comes back later with consequences, which is a big theme in the book. However, Tupac's range influenced me more than anything. He could make you laugh, make you cry, make you angry, and make you hopeful in just a span of minutes. That's something I want to achieve with this book and with all of my books.
The Buzz
The buzz surround THE HATE U GIVE continues to surprise me every single day. The auction and the film deal were both mind-blowing, and since then, it has been sold in 16 international territories and has received four starred reviews from Kirkus, Publisher's Weekly, Booklist, and School Library Journal. Author John Green (yes, that John Green) called it a classic, (which is still surreal), and Entertainment Weekly named it one of their most anticipated books of 2017.
Keep up with Angie Thomas on her website at:   http://www.angiethomas.com.
Thank you, Angie, for your contribution to children's literacy!