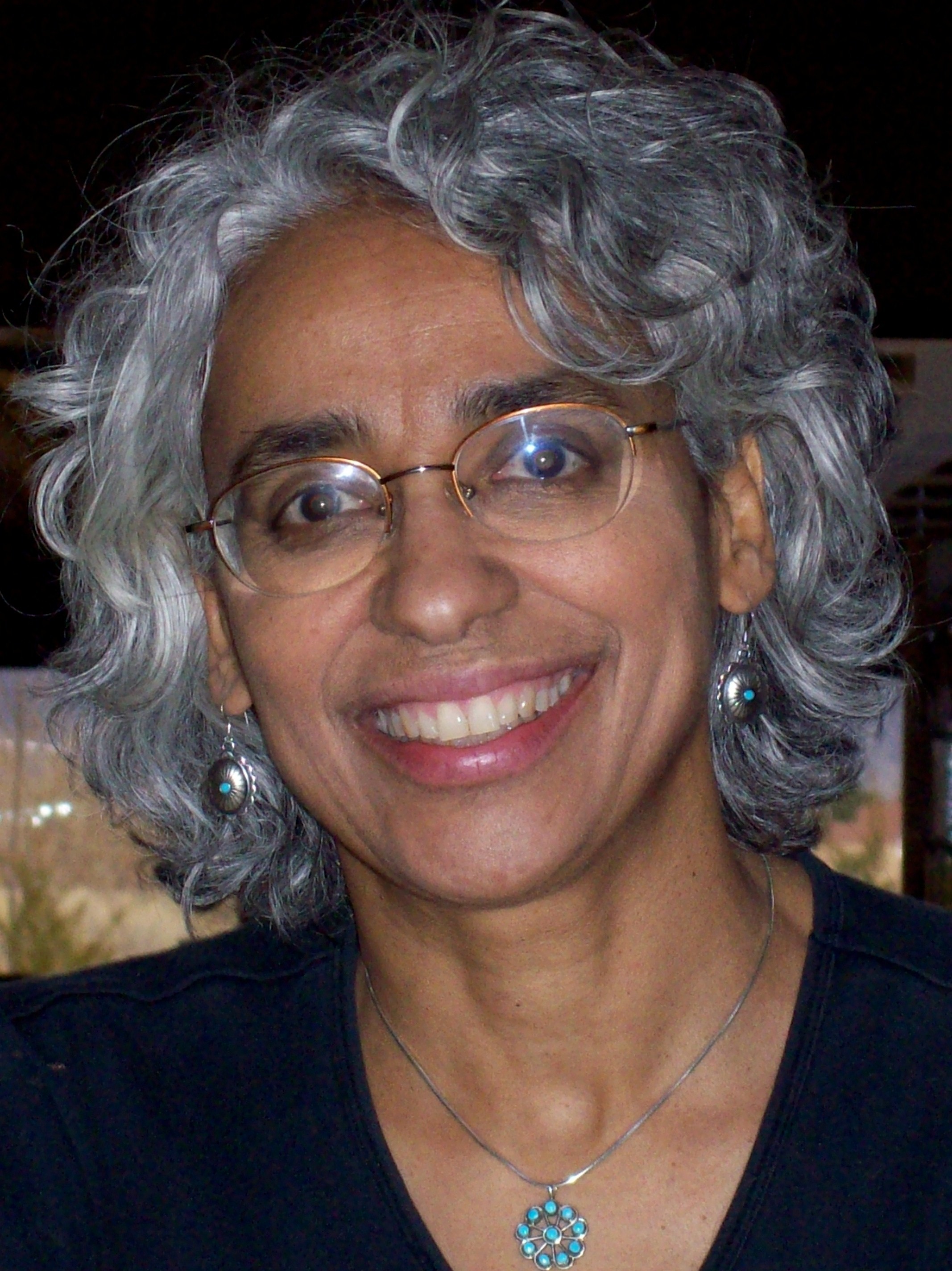 In 2012, Vaunda Micheaux Nelson won a Coretta Scott King Author Honor award for No Crystal Stair (Carolrhoda, 2012), a young adult "documentary novel" based on the life and work of her great-uncle and Harlem bookseller, Lewis H. Michaux. In The Book Itch: Freedom, Truth, and Harlem's Greatest Bookstore (Carolrhoda, 2015), Nelson introduces a younger audience to the owner of the historic National Memorial African Bookstore. The story is told from the perspective of his son, Lewis Michaux, Jr., and emphasizes his father's role as a literacy pioneer in the civil rights movement–one who established a refuge and creative think-space for other activists, scholars, and anyone interested in literature by or about people of the African diaspora. Michaux's bookstore held over 200,000 such titles, making it the largest "black bookstore" in the country at the time.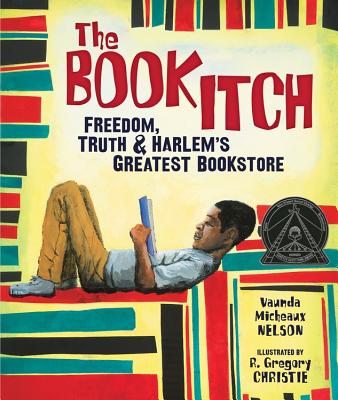 The Book Itch is a 2016 CSK Illustrator Honor book. A description from the publisher reads:
"In the 1930s, Lewis's dad, Lewis Michaux Sr., had an itch he needed to scratch—a book itch. How to scratch it? He started a bookstore in Harlem and named it the National Memorial African Bookstore.

And as far as Lewis Michaux Jr. could tell, his father's bookstore was one of a kind. People from all over came to visit the store, even famous people—Muhammad Ali, Malcolm X, and Langston Hughes, to name a few. In his father's bookstore people bought and read books, and they also learned from each other. People swapped and traded ideas and talked about how things could change. They came together here all because of his father's book itch. Read the story of how Lewis Michaux Sr. and his bookstore fostered new ideas and helped people stand up for what they believed in."
Nelson's three other CSK Award-winning books are: Almost to Freedom, Bad News for Outlaws, and No Crystal Stair. We are pleased to spotlight Vaunda Micheaux Nelson and her latest award-winner, The Book Itch, on day 17 of 28 Days Later.
Buzz on The Book Itch:
"A man with a mission leaves a memorable mark in Harlem.
The National Memorial African Bookstore and its owner, Lewis Michaux, were vibrant Harlem fixtures for many years. Nelson, who told her great-uncle's story for teen readers in the award-winning No Crystal Stair, also illustrated by Christie (2012), now turns to the voice of Michaux's son as narrator in this version for a younger audience. The son is an enthusiastic and proud witness to history as he talks about visits to the bookstore by Muhammad Ali and Malcolm X. Michaux's commitments to reading, knowledge, and African-American history shine brightly through the liberal use of boldface and large type for his pithy and wise sayings, as in "Knowledge is power. You need it every hour. READ A BOOK!" Christie's richly textured and complex paintings, created with broad strokes of color, showcase full bookcases and avid readers. His use of a billboard motif to frame both scenes and text evokes a troubled but strong neighborhood. Faces in browns and grays are set against yellow and orange backgrounds and depict intense emotions in both famous and ordinary folk. The Michaux family's deeply felt sorrow at the assassination of Malcolm X will resonate with all readers.
From the author's heart to America's readers: a tribute to a man who believed in and lived black pride." — Kirkus, Starred Review
"Taking an imaginative leap into the past, Nelson describes the role of the National Memorial African Bookstore in Harlem, which opened in the 1930s and became a place where all kinds of people came to read, talk, and buy books about African American history. Told from the point of view of Lewis Michaux Jr.—the bookstore owner's son and the author's relative—this title clearly explains what made this bookstore unique. Lewis Michaux Sr. had a passion for sharing books with others, which was reflected in his words "Knowledge is power./You need it every hour./READ A BOOK!" He welcomed his customers and allowed them to stay as long as they wanted to and made a platform available outside the store so that people could speak their minds; among the speakers were Malcolm X and Michaux himself. Christie's bold, colorful paintings help readers envision this landmark bookstore and the surrounding neighborhood. Back matter includes additional information about Lewis Michaux Sr. and an author's note in which Nelson describes her interest in the subject, the sources she used for her research, and her use of perspective. Nelson and Christie's Coretta Scott King Honor No Crystal Stair: A Documentary Novel of the Life and Work of Lewis Michaux, Harlem Bookseller (Carolrhoda, 2012) is aimed at older readers; this picture book explores Michaux for a slightly younger audience. VERDICT A strong endorsement of the power of books and reading, an excellent choice for history and biography collections, and a strong choice for educators emphasizing the importance of community." — School Library Journal