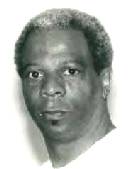 As a child, Tom Feelings' aunt, a soldier of the 1960s Black Arts Movement, supplied him with a steady stream of books written by Black authors that featured characters that looked like him. The hope was that these books would end her nephew's fixation with Christopher Robin (of Winnie The Pooh), and other white characters in all of the books he loved. She wanted Feelings to see positive images of Black people. She wanted him to love himself. In studying Feeling's work as an adult, it quickly becomes apparent that his aunt's plan worked.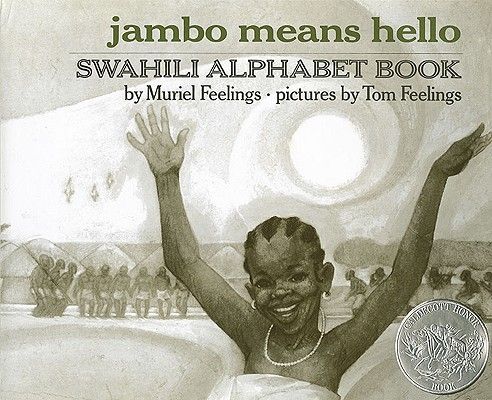 Feelings was born in Brooklyn, NY, and studied at the Cartoonists and Illustrators School in New York and later at the School of Visual Arts. While there, he noticed that all of the artists being studied in school, the so-called great masters, were white. Feelings asked his professor why. He was told that African art was seen as "primitive." Feelings refused to accept this notion and set out to create wonderful art that celebrated and revered the African experience.
In 1961, Feelings traveled to the south, where he drew pictures of the people of Black rural communities. Then in 1964, he traveled abroad, to Ghana, where he taught illustration and studied the people and culture there. Inspired and exalted, he returned to the states with a new life mission: He would create books with positive images for Black children.
As an author and illustrator,  Feelings was best known for his book "The Middle Passage: White Ships/Black Cargo," which, using no words pictures only, told the story of the long and horrific journey that bought Africans to the Americas and enslaved them. The book published to high praise winning a Coretta Scott King Award and special commendation at the 1996 Jane Addams Children's Book Award ceremony.
A short sampling of his awards include a Newbery Honor, 1969, for To Be a Slave. It was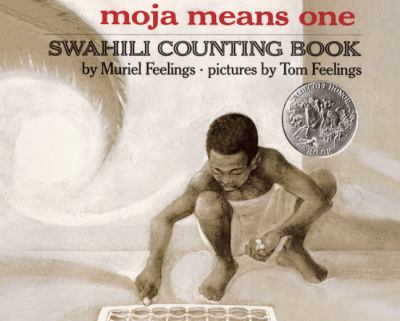 also an ALA Notable Book, the School Library Journal's Best Book of the Year, and the Smithsonian Best Book of the Year. It was given a 1970 Lewis Carroll Shelf Award.
In 1972, Feelings was the recipient of a Caldecott Honor for Moja Means One: Swahili Counting Book; and in  1974 he received a  Boston Globe–Horn Book Award for his picture book Jambo Means Hello: A Swahili Alphabet Book, also a 1975 Caldecott Medal Honor recipient.
In a 1985 interview with Horn Book Magazine, Tom Feelings (1933-2003),  described his work by saying:  "I bring to my work a quality which is rooted in the culture of Africa and expanded by the experience of being black in America." Feelings was a trailblazing artist, cartoonist, children's book illustrator, author, teacher, and activist, whose work epitomized the "black is beautiful" cultural movement.
Selected books:
(Illustrator) Bola and the Oba's Drummers, McGraw , 1967.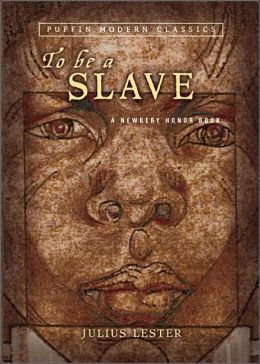 (Illustrator) To Be A Slave, Dial, 1968.
(Illustrator) Zamani Goes to Market, Seabury, 1970.
(Illustrator) Jam bo Means Hello, Dial, 1971.
Black Pilgrimage, Lothrop, 1972.
(Illustrator) Moja Means One: A Swahili Counting Book, Dial, 1974.
(Illustrator) Something on My Mind, Dial, 1978.
(Illustrator) Daydreamers, Dial, 1981.
(Illustrator) Now Sheba Sings the Song, Dial, 1987.
Tommy Traveler in the World of Negro History, Black Butterfly Books, 1991.
Soul Looks Back in Wonder , Dial, 1993.
The Middle Passage: White Ships/Black Cargo, Dial , 1995.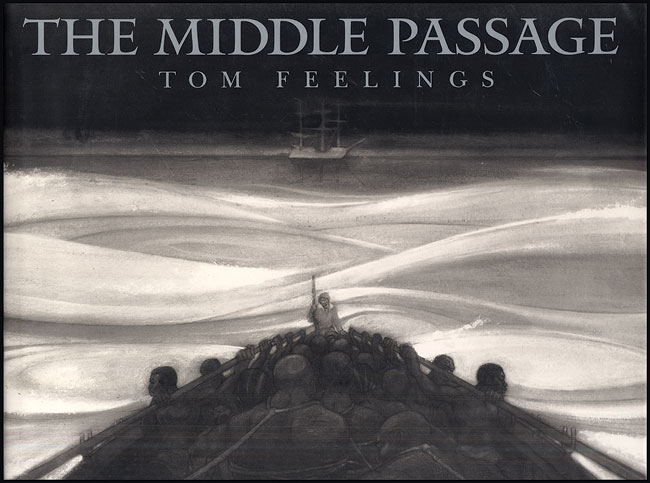 Feelings in his own words:
"When I am asked what kind of work I do, my answer is that I am a storyteller, in picture form, who tries to reflect and interpret the lives and experiences of the people that gave me life. When I am asked who I am, I say, I am an African who was born in America. Both answers connect me specifically with my past and present … therefore I bring to my art a quality which is rooted in the culture of Africa … and expanded by the experience of being in America. I use the vehicle of 'fine art' and 'illustration' as a viable expression of form, yet striving always to do this from an African perspective, an African world view, and above all to tell the African story … this is my content. The struggle to create artwork as well as to live creatively under any conditions and survive (like my ancestors), embodies my particular heritage in America."
"I feel blessed to work on something that I love doing, that is central to my life, but that serves a collective purpose. I can't think of anything more important than that…. That you can reach other people with it, connect with it? That just turns me on!"