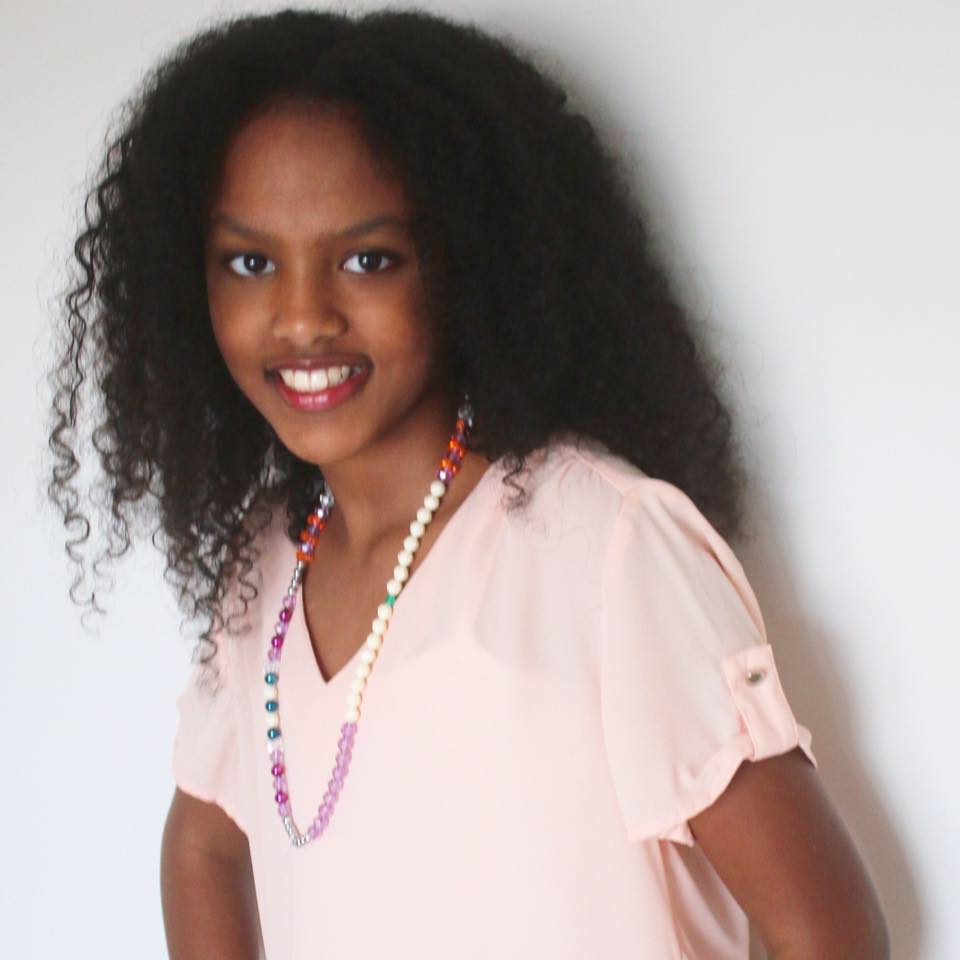 As an author / illustrator, there's nothing like looking back at the books I've done to make me feel proud. And when I think that I published my first book way back in 1997, there's nothing quite like that to make me feel old. With the possible exception of interviewing Anaya Lee Willabus, who is all of 9 years old! Once I got over that, it was indeed a pleasure to share the spotlight on this up-and-coming author.
So without further delay, The Brown Bookshelf would like to introduce you to today's star of 28 Days Later: Miss Anaya Lee Willabus.
Enjoy!
The Process: How do you work? Do you start with a character, a concept, an idea? Do you outline first or just go? Is there a technique or routine for drafting or revising that you find particularly helpful? Do you have an office or other location that works best for you?
As for me, ideas for another book are always flowing through my head. When writing my books, I would sit and jot down my ideas so that I do not forget them.  Thereafter, I would re-read and make the necessary changes.  When I was about five, I would put together small pieces of pages and write mini stories about various topics. I knew as I grew that I would be an author. The interest in writing has also captured my attention. Also, I walk with a special notebook to school so when ideas pop up, I would write them down. Overall, I am a 'write as I go' type of author, however, I usually have an idea of what my story will be about.
The Journey: Discuss your path to publishing.
My first book was inspired by my trip to Guyana, South America. My parents were born there and they wanted my siblings and me to visit and learn about our Guyanese culture. Upon my visit, it was beyond my expectations. Guyana was truly a difference from what I was accustom to in the USA. Not only was there an abundance of fresh fruit trees everywhere, and summer weather every day, but the celebrations for holidays were done differently. We spent the 2014 Easter holiday  there, and it is part of the Guyanese tradition to fly kites and host picnics with family and friends. That was my first time flying a kite. Overall, my trip was not only awesome, but the cool part was I had a ton of creative book ideas that I needed to write down.  Eventually, my parents saw how serious I was about my idea of writing my first book and they decided to support my initiative. Since my parents were not familiar with the process, it took me about one year to complete the entire process of my first published book.  I would write after school and on the weekends.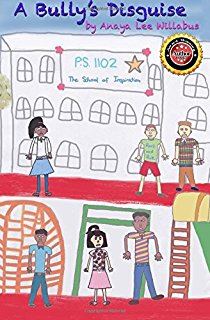 Under The Radar: Share the name(s) of authors or illustrators of color who you believe are rising stars.
Firstly, I prefer to read a mixture of fiction and non-fiction books. It is important to learn from different authors' perspectives to feed my mind. I am not sure of names of other upcoming authors and illustrators, but I do have my own favorites who are already established.
If I have to give a name of one of the favorite illustrators, I would have to shine the light on Mr. Frank Morrison. He is one of the best children's book illustrators in my opinion.  Not only is he a master at his craft, but he is a great person. I had the honor of meeting him a few months ago at the African American Museum and Library in Oakland, California.
When it comes to authors, there are many that stand out. I have read in excess of six hundred books and there are so many great pieces of literature. Sharon Draper's book 'Fire from the Rock,' was a great read. Jacqueline Woodson's book, 'Brown Girl Dreaming' was an excellent piece on what went on in the 1960's as an African-American child.  'One Crazy Summer' by Rita Williams-Garcia was another great story. Also, just to add a few more names, I had the pleasure of reading the works of some great civil rights activists like Frederick Douglass, W.E.B. Du Bois, George Washington Carver and many more. 'Dreams from My Father' by Barack Obama was an interesting take on how the former president grew up and his path to being the great man he is today.
The State of the Industry: Share your thoughts on the state of kidlit by authors of color specifically, or more generally, your views on children's book publishing.
Throughout my years of reading, there have been many interesting books, but not any that I found by children of color, besides myself. However, I was always encouraged by my parents to read history books. According to my parents, it is important to learn the facts so that I would be furnished with the knowledge of the past and appreciate the people who created the opportunities for me, today.
Upon visiting the library, I do not recall seeing nor reading any books written by African-American children, thus far. This finding was one of my motivations for publishing my books. Also, I could not find books that told stories of my Guyanese culture nor heritage from a child's perspective.
I think that the big publishing companies focus more on the 'Quantity' rather than the 'Quality!' In other words, it is more about what sells first and not necessarily what the content has to offer the readers. Most books for children my age focus on picture books while others focus on keeping children in a dream world.
I enjoy writing 'realist fiction' books since it gives the readers an opportunity to dive into something different. It is my hope that publishers read my work and appreciate the uniqueness of what I offer.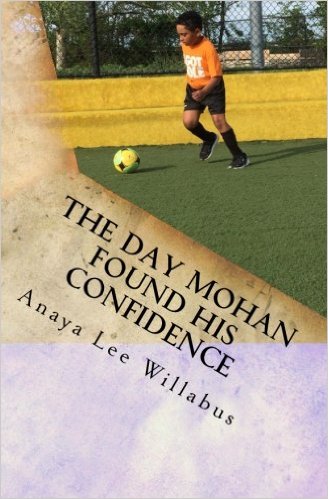 The Buzz: List reviews/honors, trailers, etc. for featured book(s)
Here are some websites and additional links about my books.
New York Daily News
http://www.nydailynews.com/new-york/brooklyn/meet-9-year-old-author-wrote-book-article-1.2544250
PIX 11News
http://pix11.com/2016/03/03/9-year-old-brooklyn-girl-is-youngest-published-chapter-book-author-in-u-s-history/
Huffington Post
http://www.huffingtonpost.com/entry/9-year-old-is-the-youngest-published-chapter-book-author-in-the-us_us_56e6c5d5e4b065e2e3d66d0e
News 12 Brooklyn
http://brooklyn.news12.com/news/9-year-old-brooklyn-girl-is-new-york-s-youngest-author-1.11247003