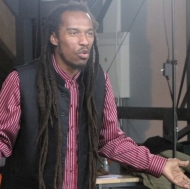 I read in an interview with Lynn Baber in 2009 that Benjamin Zephaniah lives in England for seven months out of the year, the rest of the time he lives in China. Wow, that sounds like an interesting guy. Reading more about him, proved that thought to be true. He is a poet, novelist, lyricist, musician and a Tai Chi follower.
Zephaniah is the author of several young adult novels. Terror Kid (Hot Key Books, 2014) tells the story of Rico, a computer whizz kid. He wants to help during the English riots, but he also doesn't want to attract trouble. Can he use his computer skills to help? Is the new guy, Speech, the answer? Read more about Zephaniah here The Guardian .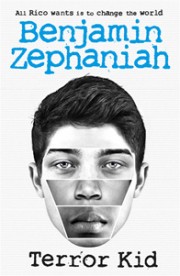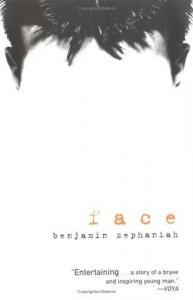 Zephaniah is also the author of Face (Bloomsbury Children and Teen; Reprint edition 2004). Marin Turner's face is badly disfigured in a horrific car accident. Taunted with names like "Dog Face" and losing his girlfriend add to his misery. As a white person, it is Turner's first time to face discrimination. Teens will identify with with Turner's struggle for acceptance as they struggle to fit into their own world.
FACE
"A worthy subject that should give kids plenty to think about." –Kirkus Reviews
"This book will not only be enjoyed by teen readers for its entertaining story, but also for its statement about prejudice. Zephaniah is not just telling a story of a brave and inspiring young man, he is also teaching readers an important lesson through the voice of Martin." –VOYA
TERROR KID 
"A powerful novel about justice, trust and idealism gone wrong that will make you look again at your definition of a terrorist. Labour Research A powerful, accessible and revelatory novel with its finger firmly on the pulse of contemporary social and political issues. Liverpool Echo"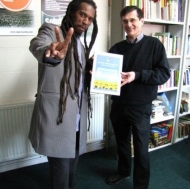 For more about Benjamin Zephaniah's career, visit his website .
By Gwendolyn Hooks