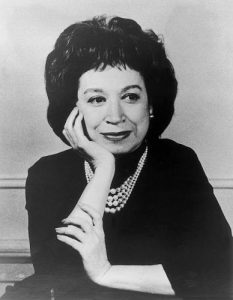 When I'm writing, characters seem to come alive; they move my pen to action, pushing, pulling, shoving, and intruding. I visualize each scene as if it were part of a living play . . . . I am pleased when readers say that my novels feel like plays, because it means they are very visual." — Alice Childress
It is an honor for The Brown Bookshelf to present to you:
ALICE CHILDRESS
In October of 1920, Alice Childress was born in Charleston, South Carolina.
Destiny would have its way when, at a young age, Alice Childress is sent to live with her Grandmother in Harlem, who encouraged Alice to write. In her teens, she fell in love with the writings of  Shakespeare. Even though she did not finish high school, Alice Childress secured work at the American Negro Theater in Harlem. Her career took off, and she used all of her talents writing novels,
"I write about those who come in second, or not at all-the four hundred and ninety-nine and the intricate and magnificent patterns of a loser's life," she told Children's Literature Review. "No matter how many celebrities we may accrue, they cannot substitute for the masses of human beings. My writing attempts to interpret the 'ordinary' because they are not ordinary. Each human is uniquely different. Like snowflakes, the human pattern is never cast twice."
With the performances of Just a Little Simple and Gold through the Trees, Alice Childress became the first professionally produced black female playwright.
Among the many novels and plays she wrote and produced, some were turned in to motion pictures.  Below is a list of her accomplishments:
Florence, (one-act) produced at American Negro Theatre, New York City, 1949.
Just a Little Simple [adaptor; from the work Simple Speaks His Mind by Langston Hughes] produced at Club Baron Theatre, New York City, 1950.
Gold Through the Trees, produced at Club Baron Theatre, 1952.
Trouble in Mind, produced at Greenwich Mews Theatre, New York City, 1955; revised version published in Black Theatre: A Twentieth-Century Collection of the Work of Its Best Playwrights, edited by Lindsay Patterson, Dodd, 1971.
Wedding Band: A Love/Hate Story in Black and White, produced at University of Michigan, Ann Arbor, 1966; presented again at New York Shakespeare Festival Theatre, 1972, and as an ABC-TV screenplay in 1973.
The Freedom Drum, 1969; also performed at Performing Arts Repertory Theatre as Young Man Martin Luther King, 1969-1971.
String [adaptor (one-act); from the story "A Piece of String" by Guy de Maupassant] produced at St. Mark's Playhouse, New York City, 1969.
Wine in the Wilderness: A Comedy-Drama, produced by WGBH-TV Boston, 1969.
Mojo: A Black Love Story, (one-act) New Heritage Theatre, New York City, 1970.
When the Rattlesnake Sounds: A Play (juvenile) Coward (London), 1975.
Let's Hear it for the Queen: A Play (juvenile) Coward, 1976.
Sea Island Song, Produced in Charleston, SC, 1977; presented again as Gullah at the University of Massachusetts in Amherst, 1984.
Moms: A Praise Play for a Black Comedienne (music and lyrics by Childress and her husband, Nathan Woodard) produced by Green Playsat Art Awareness, 1986; then at Hudson Guild Theatre, New York City, 1987.
Like One of the Family: Conversations from a Domestic's Life, Independence Publishers 1956; reprinted by Beacon Press, 1986. Coward (London) 1973.
A Hero Ain't Nothin'but a Sandwich, Coward, 1973.
A Short Walk, Coward, 1979.
Rainbow Jordan, Coward, 1981.
Many Closets, Coward, 1987.
Those Other People, Putnam, 1989.
Before her death in 1994, Alice Childress received a multitude of awards and grants, including a
Rockefeller grant, a graduate medal from the Radcliffe Institute for Independent Study, the Radcliffe Alumnae Graduate Society Medal for Distinguished Achievement, and a Lifetime Career Achievement Award from the Association for Theatre in Higher Education (ATHE).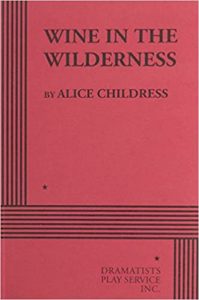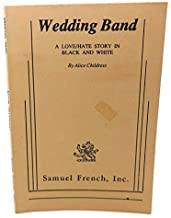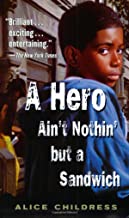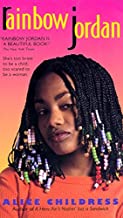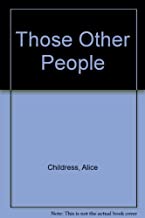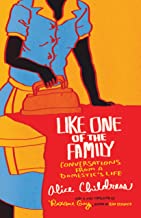 Sources:
encyclopedia.com
blackpast.org
The Brown Bookshelf is grateful for Alice Childress' many contributions made to children's literacy.