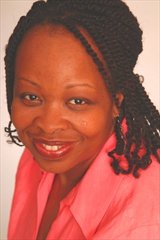 For my 28 Days Later post this year, I decided to change things up a bit and make this a little more personal. Our first inspiration post is focused on Rita Williams-Garcia. I've known Rita for ten years–she is an author, a teacher, a mentor, a big sister, and a wise and valued friend. She has been an inspiration to many writers, including myself. She is the reason that so many of us are authors today.
Rita Williams-Garcia had been writing for over 30 years, with titles that range from picture books to young adult novels. Personal favorites include Every Time a Rainbow Dies (HarperCollins, 2001), a lyrical love story about a boy named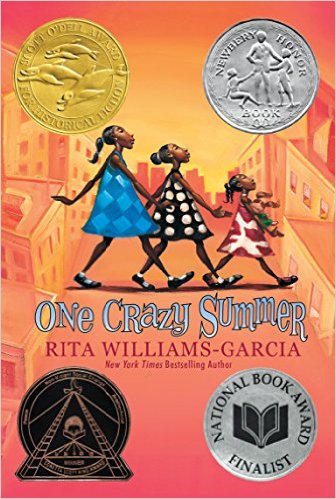 Thulani and a girl named Ysa–both of whom have seen their fair share of challenges yet still rise to overcome them. And, of course, there is Rita's more recent Gaither Sisters Book Series, beginning with One Crazy Summer (HarperCollins, 2010). The three novels,
featuring Delphine, Vonetta and Fern, have won multiple awards among them, including a Newbery Honor, a Scott O'Dell Award, and multiple Coretta Scott King Author Awards.
What I most admire about Rita's work is her ability to cross genres. You never know that you're getting from Rita next–a fun picture book, a gritty love story, a humorous historical novel–whatever it is, Rita can write it. Yet with each story, Rita embodies the text with a truth and realism that is lacking from many other novels. Rita writes about real people in the real word. When I see the Gaither girls, I see my sister. My cousins. My daughters. Rita creates characters–Black characters–that showcase who we are and who we can be.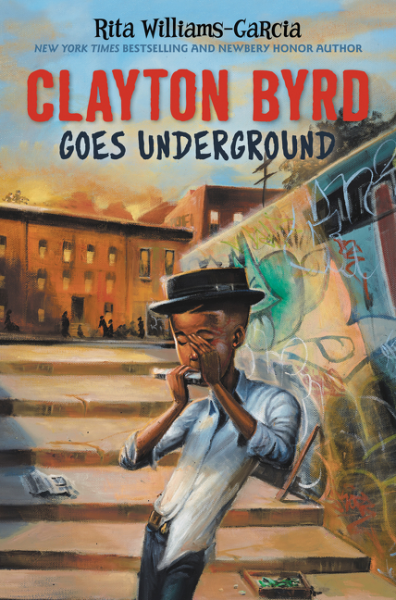 I'm excited about the new Rita Williams-Gacria novel coming this summer, Clayton Byrd Goes Underground (HarperCollins, 2017). From the publisher's website:
Clayton feels most alive when he's with his grandfather, Cool Papa Byrd, and the band of Bluesmen—he can't wait to join them, just as soon as he has a blues song of his own. But then the unthinkable happens. Cool Papa Byrd dies, and Clayton's mother forbids Clayton from playing the blues. And Clayton knows that's no way to live.
Armed with his grandfather's brown porkpie hat and his harmonica, he runs away from home in search of the Bluesmen, hoping he can join them on the road. But on the journey that takes him through the New York City subways and to Washington Square Park, Clayton learns some things that surprise him.
I leave you all with this note that I sent to Rita's long-time editor, Rosemary Brosnan, about my time working with Rita:
I had been a big fan of Rita's for years (EVERY TIME A RAINBOW DIES is one of my favorite books), so I was thrilled when I learned I'd be working with her during my second semester at Vermont College. She was the queen of contemporary YA, and I couldn't wait to dive into my latest YA manuscript with her, the novel that eventually became SAVING MADDIE (Delacote Press/Random House, 2010).

Rita was happy to work on the novel with me—with her help I greatly fleshed out the secondary characters in the novel—but surprise, surprise: my YA manuscript wasn't the only project I'd be working on that semester.

Rita told me that it was time for me to grow. To stretch. To try something new.

Rita told me that I was going to write a picture book.

And I did. Word by word. Page by painful page. And another surprise–I liked it.

Of course, she didn't teach me how to write *just* a picture book. She helped me think about the economy of words, the importance of word choice, the balance between poetry and prose, and one hundred other things I won't try to list here. One hundred other things that will enhance every future novel (and picture book) I write.

That's Rita for you—a genius in commoner's clothing.
What I failed to mention in the note was that I started one other project with Rita–a fun caper novel about a crew of teenage con artists. That book, The Great Greene Heist, would not have existing without Rita.
Rita Williams-Garcia is one of the greats. She is my inspiration. I am privileged and honored to call her my friend.