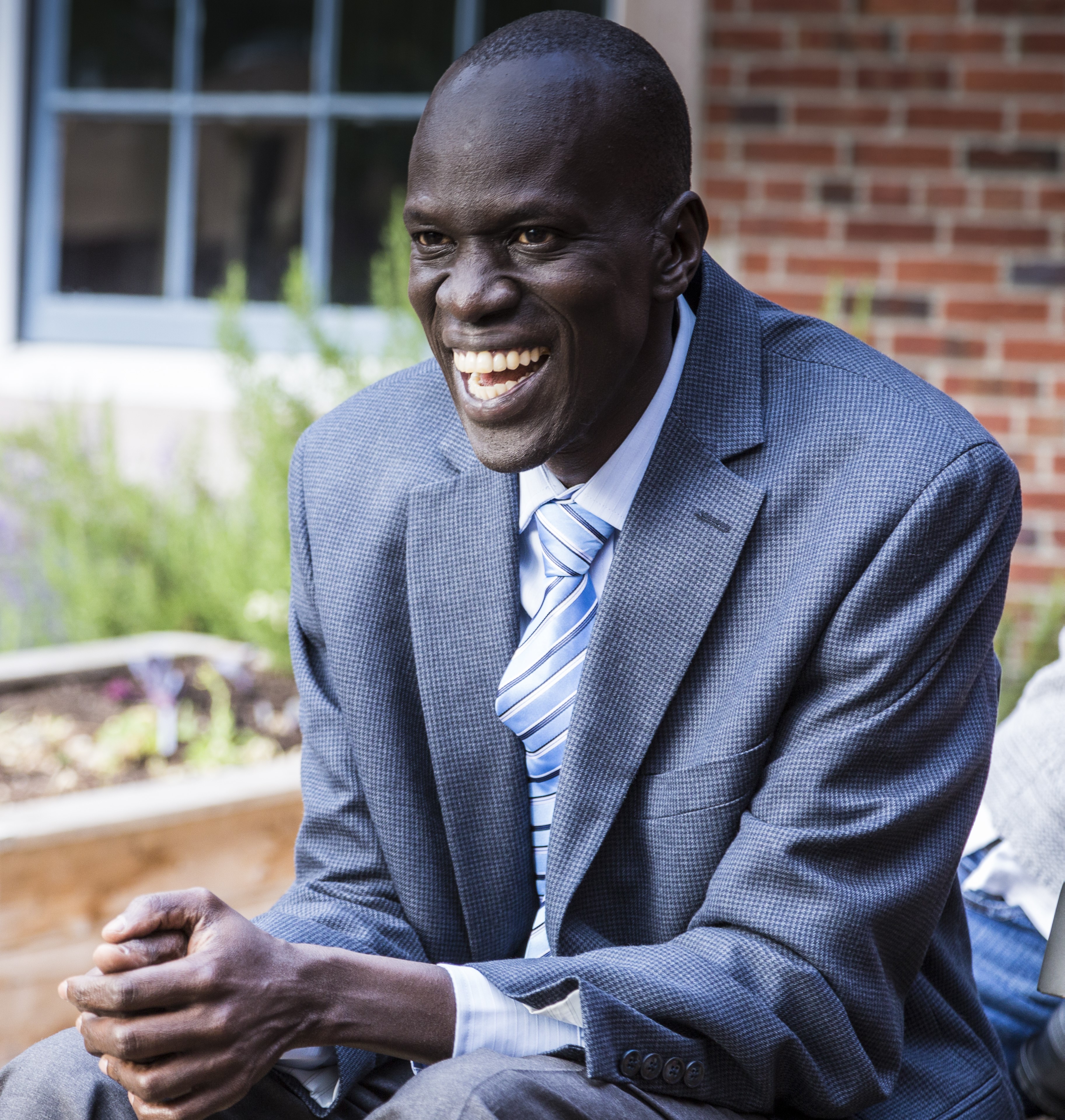 More than two decades of civil war in Sudan caused much trauma, displacement, and destruction. Children were forced to flee the country, and many of the boys became known as "The Lost Boys of Sudan". In the midst of the pain, stories like Salva Dut's shone. From the Water for South Sudan website: "As an 11-year old Dinka from Tonj in southwest Sudan, Salva fled first to Ethiopia. Then later, as a teenager, he led 1500 'Lost Boys' hundreds of miles through the Southern Sudan desert to the Kakuma refugee camp in Kenya. That courage and heroic perseverance continue to this day. Relocated to the United States in 1996, he now leads Water for South Sudan, Inc., the non-profit organization he founded in 2003."
Salva's story was told in Linda Sue Park's bestselling and award-winning 2010 novel, A Long Walk To Water. Park combines Salva's true story with the story of the fictional Nya, who walks for hours each day to get water for her family. Working from research, Salva's own writing, and finally, interviews with Salva himself, Park worked with Salva Dut to tell his remarkable story. Though she'd never been to Sudan, Park believed in shining a light on Salva's story: "One of my biggest hurdles was writing about a place I'd never visited myself. That had always been a deal-breaker for me in the past, and it remains so today. It was a tough decision to make, but I decided that if I stuck *like glue* to the information that Salva had given me, I could break that ironclad rule JUST THIS ONCE."
Salva Dut now leads Water for South Sudan, Inc., the non-profit organization he founded in 2003. Today, on the Brown Bookshelf, he reflects on the impact of sharing his story and the phenomenon the book has become. (BBS Note: Check out some of the thrilling "Success Stories" from readers who were inspired by Salva's work — it's wonderful what sharing a story can do.)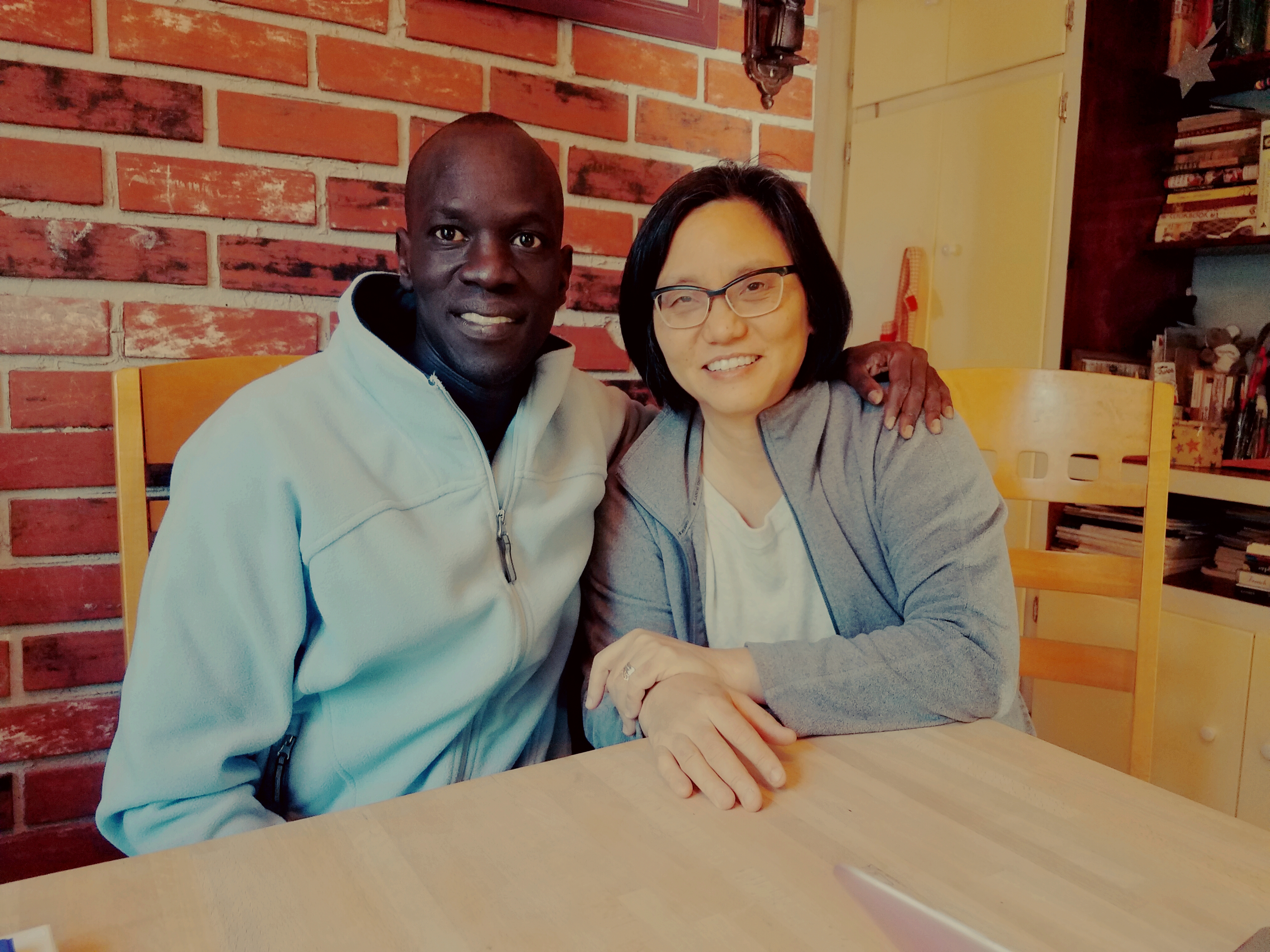 What has surprised you most since the book's release?
The number of copies sold! And how much the book impacts people. The story touches people so deeply. People sometimes cry when they meet me.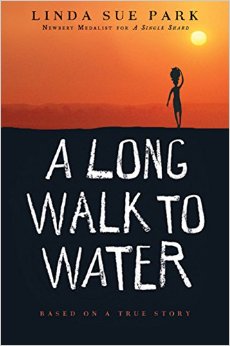 Water for South Sudan is headquartered in both South Sudan and New York State. How are people involved at each location? How can young people get involved in this work? What advice do you have for young readers who want to engage in activism?
Water for South Sudan is headquartered in Rochester, New York, and we have our Operations Center in Wau, South Sudan. The Rochester office handles all of the fundraising, and a lot of the administrative details. All donations come through our Rochester office. We also handle all the communications, including our website, social media and mailings.
Our Operations Center handles the hard work! They have a compound in Wau, where we store our vehicles and equipment during the rainy season. Our operations center handles all of the drilling, hygiene and rehabilitation work, and have begun researching how we might do sanitation work. Our team has an office there, and communicates with our Rochester office from there.
Young people can spread the word about our work! Follow us on social media, tell your friends and family about us, and suggest that people read A Long Walk to Water.
For readers who want to engage in activism I say Do it! This is your world. You can make a difference.
My message to all children is to stay calm when things are hard or not going right for you. You can overcome those things if you have hope, faith, and perseverance. You will find people who will help you succeed. Also, value your education and do whatever you can to make life better for others.
What have been some challenges in the work that you do? How have they changed (or remained the same) over time?
It is always a challenge to work in Africa, and specifically in South Sudan. The temperature is very hot. There is also very little infrastructure in South Sudan- very few roads, and no places to buy supplies or have our equipment and vehicles repaired. Our team members have to be very resourceful.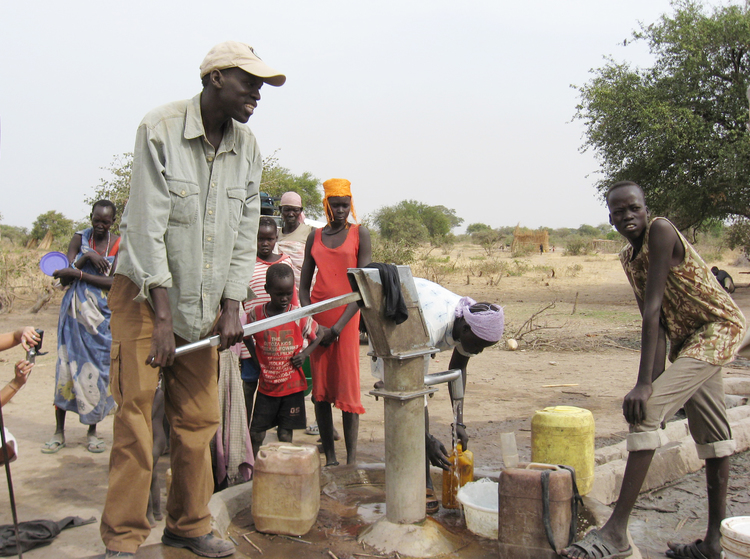 Tell us a bit about your day-to-day work. As an entrepreneur and activist, what kinds of habits have you cultivated? What are your routines? Do you have an office or other location that works best for you?
My day to day work varies based on where I am. Sometimes I am in Wau with our team, helping them to plan and brainstorm. Sometimes I am in Juba, the capital of South Sudan, and meet with government officials to help Water for South Sudan get the permits and customs clearances to do our work, and sometimes I am in Kampala, Uganda, where we do our banking and buy our major supplies.
I must always be patient, and always be ready to operate on "African time." Things often take much longer than they would in the US. I must always be thinking of different ways to get things done, or of working with different people who can help me. I must often be a good problem solver.
I come to the US about two times a year. I do not like it when it's cold, which, for me would be below 70 degrees! I also do not like the snow. I like it when the weather is hot—over 90 degrees is very nice for me.
Are there any books, stories, or people that inspire you and your work?
I like to watch documentaries, and like to learn about people doing good work in our world.
One person I have admired in my life is John Garang de Mabior. He was a leader in the Sudan Liberation Army and also served as First Vice President of Sudan for a very short time before he died.
What else would you like us to know about you and your work?
I am so grateful to all the people who have helped me in my life. My family in South Sudan, my American family and friends, and all the people who have donated money and raised funds for Water for South Sudan. My team members in South Sudan are now doing the hard work of drilling and rehabilitating wells and I am so grateful for their commitment to Water for South Sudan. I could not have done any of this alone.

How can educators best share your work and message with their students and families? Are there resources you'd recommend that they use?
I think Linda Sue Park's book has been such a wonderful gift for Water for South Sudan. It has taken our story across the US and around the world. I think it's an excellent way for people to learn about our work. I think teachers and students and families can also learn more about Africa. It's a very big place! South Sudan is just one of 54 countries on the continent of Africa.
I also think it's important for people to learn more about water in our world. Water is becoming such an important resource, and I think the current generation should be paying attention to how we use water in our world.
Where Do We Go From Here?
I think that the people of our world, particularly young people, need to learn how to get along. This is not just a phrase or saying. We need peace in our world, and peace begins at home, and in our hearts. If young people can learn how to solve disagreements, and learn how to get along with people who are different, then I think we have a hopeful future.
I am very hopeful when I meet so many young people who are inspired by A Long Walk to Water, and want to help others.
Don't miss Salva's powerful TED talk, "I Kept Walking."
Resources for Educators and Families from Water for South Sudan.
Thank you for sharing your story and inspiring so many, Salva!