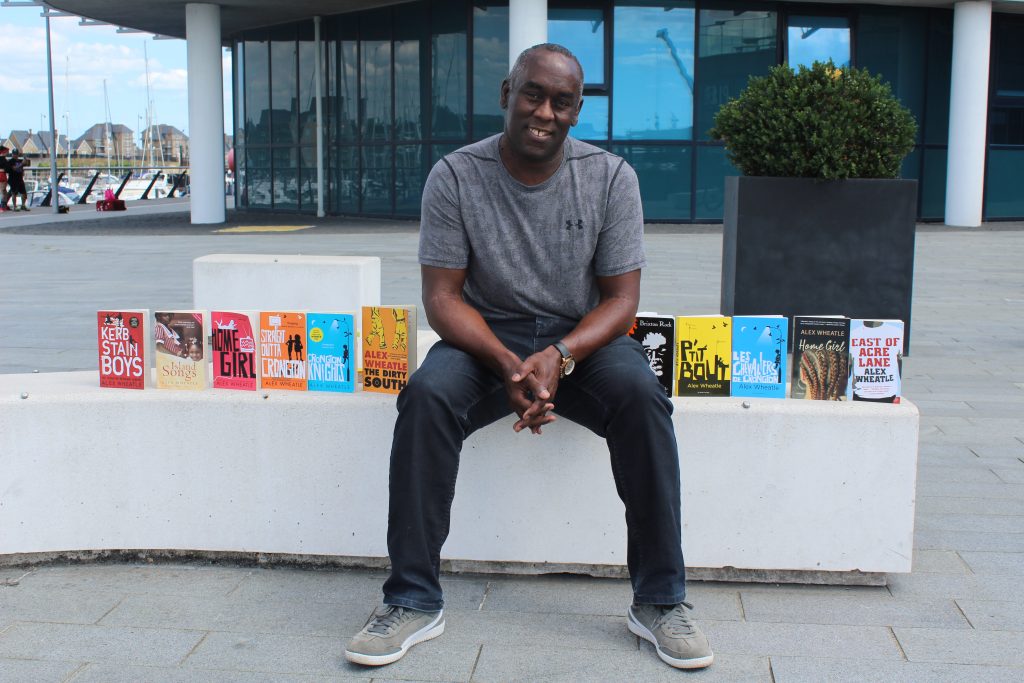 For the past few years, I've been raving about the Crongton Knights series — so funny, heartbreaking, relatable, and real. Alex Wheatle writes from the soul, and it shows.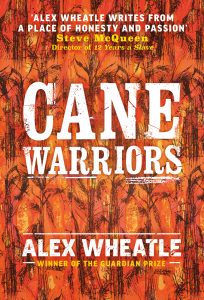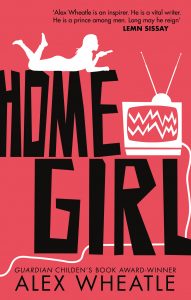 In awarding Wheatle the 2016 Guardian Children's Fiction Prize, SF Said noted that "Wheatle's writing is poetic, rhythmic and unique, remaking the English language with tremendous verve. Though Crongton is his invention, it resonates with many urban situations, not only in Britain but around the world. Crongton Knights is a major novel from a major voice in British children's literature."
His latest, The Humiliations of Welton Blake, is "laugh out loud funny with perfect comic timing" (The Booktrust), and in it:
"Welton Blake has done it – he's asked out Carmella McKenzie, the best looking girl in school, and she's only gone and said yes! But just as he thinks his luck, and life, is starting to change, Welton's phone breaks, kickstarting a series of unfortunate and humiliating events. Life for Welton is about to go very, very wrong …"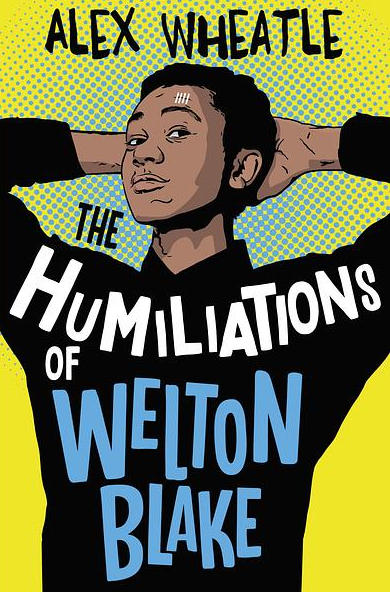 THE BUZZ
"​What a book! Alex Wheatle's writing buzzes with energy and captures twelve-and-a-half-year-old Welton's experience of being in love in all its heart-pounding, stomach-flipping, confusing giddiness alongside a run of seriously bad luck…confirms the author's status as a writer of huge talent, with the ability to infuse all genres with a special kind of magic … Fresh, funny and authentic, readers will truly root for Welton – while he's one of a kind, his voice and experiences will resonant far and wide. What's more, being published by Barrington Stoke, this zesty page-turner is highly readable."–LoveReading, January 2021 Book of the Month
"This book is laugh out loud funny with perfect comic timing – masterfully written by Alex Wheatle, it manages to combine hilarious slapstick with a moving story about the trials of navigating teen life. Barrington Stoke's dyslexic friendly font makes this book suitable for young teens who may not have previously been attracted to reading a whole book for pleasure. Great for readers who might have loved Liz Pichon's Tom Gates, and hopefully a gateway to Alex Wheatle's brilliant Crongton series."-Booktrust
"Alex Wheatle writes from a place of honesty and passion with the full knowledge and understanding that change can only happen through words and actions."-film director Steve McQueen (Small Axe, 12 Years a Slave)
A portion of Wheatle's life story is currently featured on the original series, SMALL AXE (Episode 4), and I was thrilled to chat with him about writing both joy and pain, music, poetry, and the magic of self-discovery through story. You can order THE HUMILIATIONS OF WELTON BLAKE from Blackwell's.
Listen in right here.