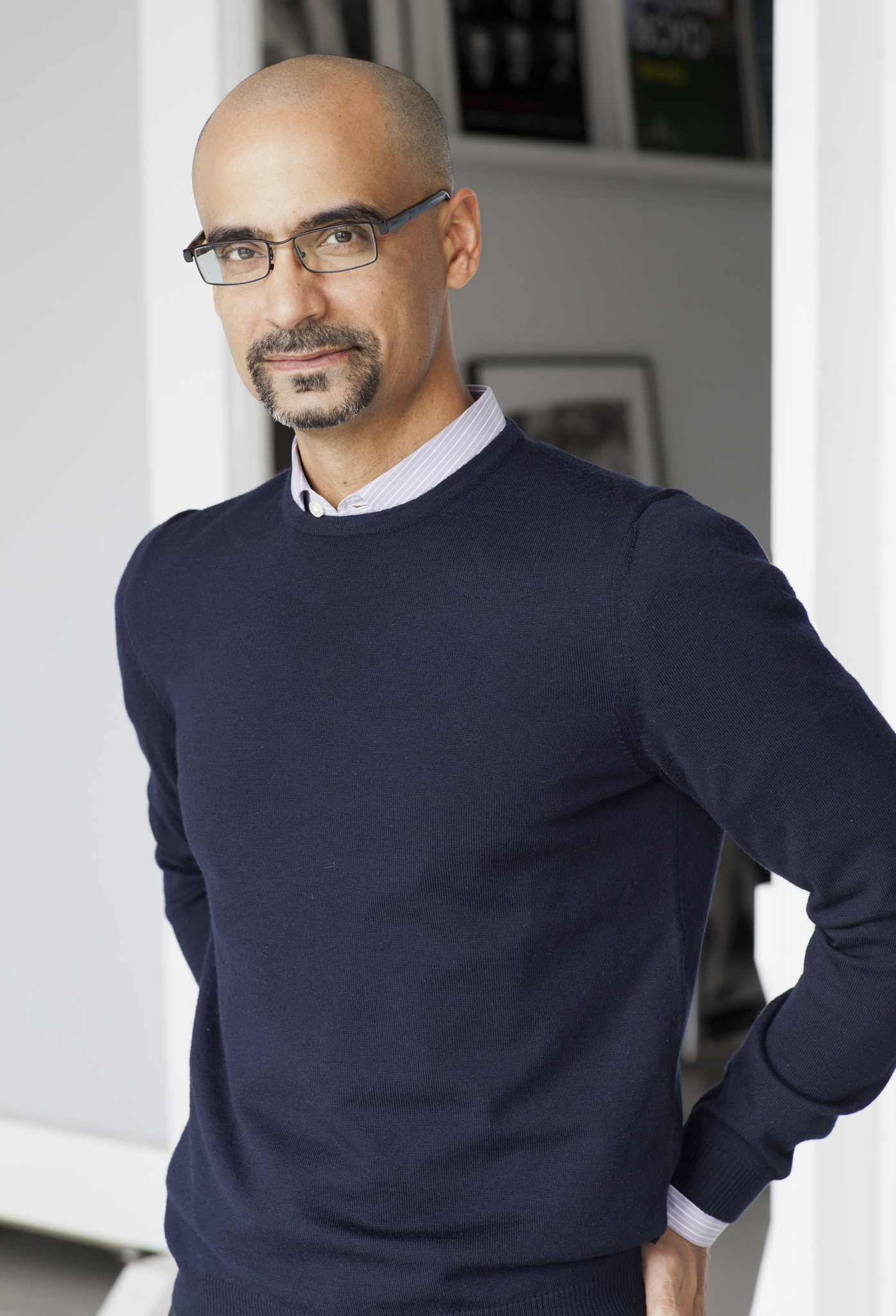 Before I read his moving words, I saw his actions. Pulitzer Prize-winning novelist Junot Díaz was a keynote presenter at a state literary festival. In an article, he was asked to share some authors whose work he appreciated. Out of the more than 100 who were appearing, his mention included me. I've never met Junot. The festival roster included blockbuster names. His kind gesture told me everything I needed to know.
Junot believes in celebrating and empowering people of color. Co-founder of Voices of Our Nation Arts Foundation (VONA), an organization dedicated to supporting diverse voices, he champions those whose tales have been unsung. Born in the Dominican Republic and raised in New Jersey, Junot's powerful stories center the experiences of Dominican immigrants.  What a blessing that he is now writing for the picture book audience.
From the moment I saw the cocoa cutie with the puff on the cover of his forthcoming book, Islandborn (illustrated by Leo Espinosa, published by Dial), I couldn't wait to read it. I opened the book and was captivated by the beautiful story. When Lola, who left the Island as a baby, is asked to draw memories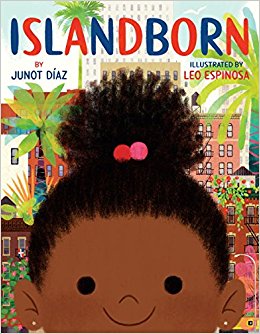 from home, she comes up empty. But as she walks around her loving neighborhood, she collects heartwarming and chilling recollections. Just as Junot uplifts writers of color around the world, he empowers his heroine Lola to draw her story and cherish the home that lives in her.
Islandborn will be released March 13 and a Spanish edition titled Lola will publish simultaneously. It has already earned three starred reviews.  A concern raised by Teaching for Change resulted in a new version of the first edition book being printed in time for the debut. I can't wait to share it and hope many more stories for young readers will follow. Please join us in celebrating the important work of Junot Díaz on Day 22.
The Buzz About Islandborn:
"A sensitive and beautiful story of culture, identity and belonging–a superb picture book outing for Díaz and one to be shared broadly in a variety of settings."
–  School Library Journal, starred review
"With his tenacious, curious heroine and a voice that's chatty, passionate, wise and loving, Díaz entices readers to think about a fundamental human question: what does it mean to belong?"
– Publishers Weekly, starred review
Learn more about Junot Díaz here.